Not long ago, the thought of virtually walking through a project that was only in the design phase would have seemed like science fiction. Today, the Belgard Design Studio offers a way to do just that.
Originally developed for the entertainment and gaming industries, virtual reality technology is now used by the Design Studio to give homeowners a total 360-degree 3D view of their future outdoor living space, complete with imagery of the home, furniture, appliances and landscaping. The experience is incredibly realistic and completely free of charge when working with a Belgard Authorized Contractor.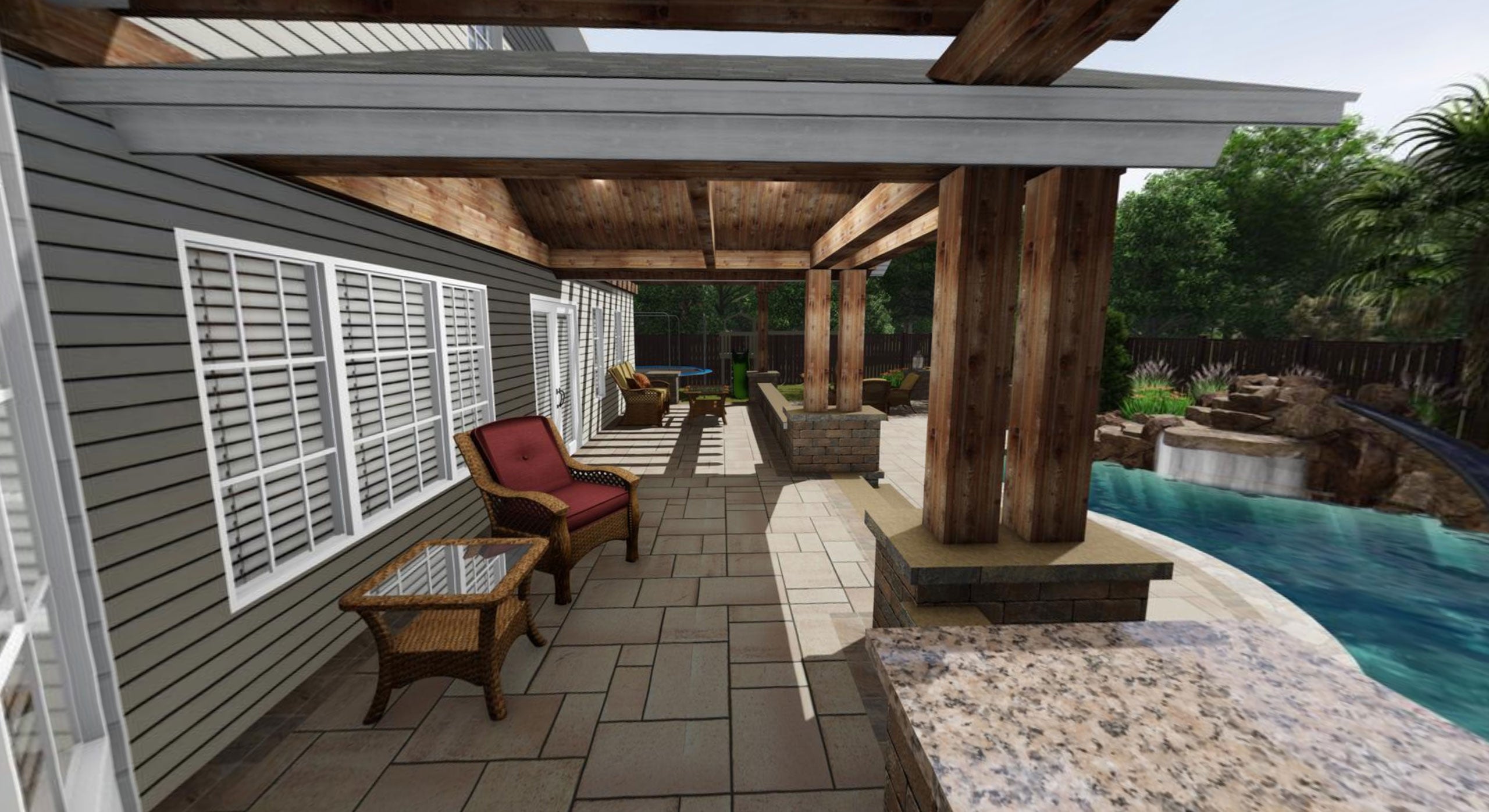 Immersing Yourself in Your Future Outdoor Living Space
This "gaming" technology is now changing the game for homeowners interested in an outdoor living makeover. Embarking upon a large-scale home improvement project can often be a stressful experience for those who have a difficult time visualizing the end-result of their design choices.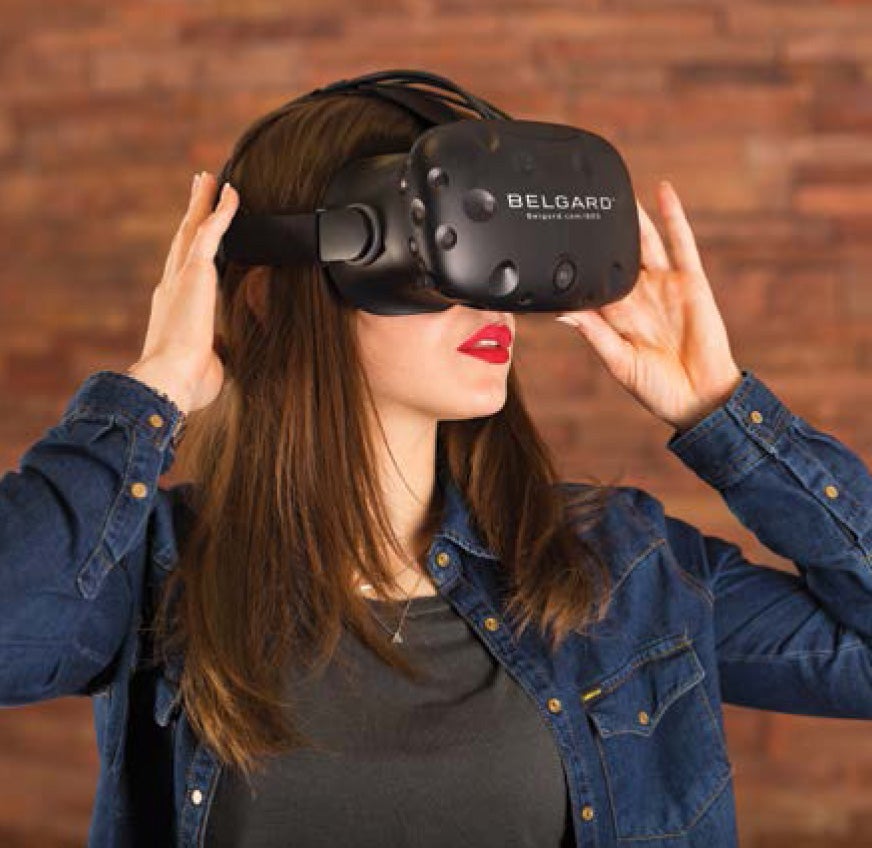 As lifelike as the 3D pool design image above is, the experience is even more realistic when viewed through Belgard virtual reality goggles. When you tilt your head up, you see the roof or the sky. When you tilt your head down, you see the patio pavers. For the most realistic experience, it's best to sit in a swivel chair so that you can slowly turn in a complete circle to take in the entire immersive design, as though you're sitting right in the middle of your future outdoor living space.
What Makes these Outdoor Designs so Realistic?
Your contractor will submit "before" photos of your home and simple design sketches of your future space to the Belgard Design Studio, along with your choices of any Belgard pavers, landscape wall products, outdoor kitchen pieces or outdoor fire features. The Design Studio integrates all of this information so that your personalized design includes imagery of your existing home. If your home hasn't been built yet, they can also integrate architectural drawings of your future home into the design.
The Benefits of Virtual Reality Design
Belgard's virtual reality designs not only help you visualize your future space, they help to ensure that you and your contractor are on the same page. It also gives you the opportunity to make changes in the design before products are ordered, potentially saving you a great deal of money and headaches. For example, you may decide to change the size of a design element or choose a different paver style or color. In addition, placing furniture in the virtual design will ensure you've allotted enough room for seating, gathering and traffic flow. Virtual reality designs can also help you create a long-term plan for a dream outdoor space that you can construct in more affordable phases.
Interested in learning more? Click here to find a Belgard Authorized Contractor near you, or call 877-BELGARD (877-235-4273).