Today's luxury homeowners desire poolscapes that flow well with the adjoining outdoor living spaces to create a continuous cohesive design that goes well beyond the water's edge. Belgard provides both products and services to ensure a harmonious design that will flow from the pool deck to each outdoor room and beyond.
BELGARD DESIGN STUDIO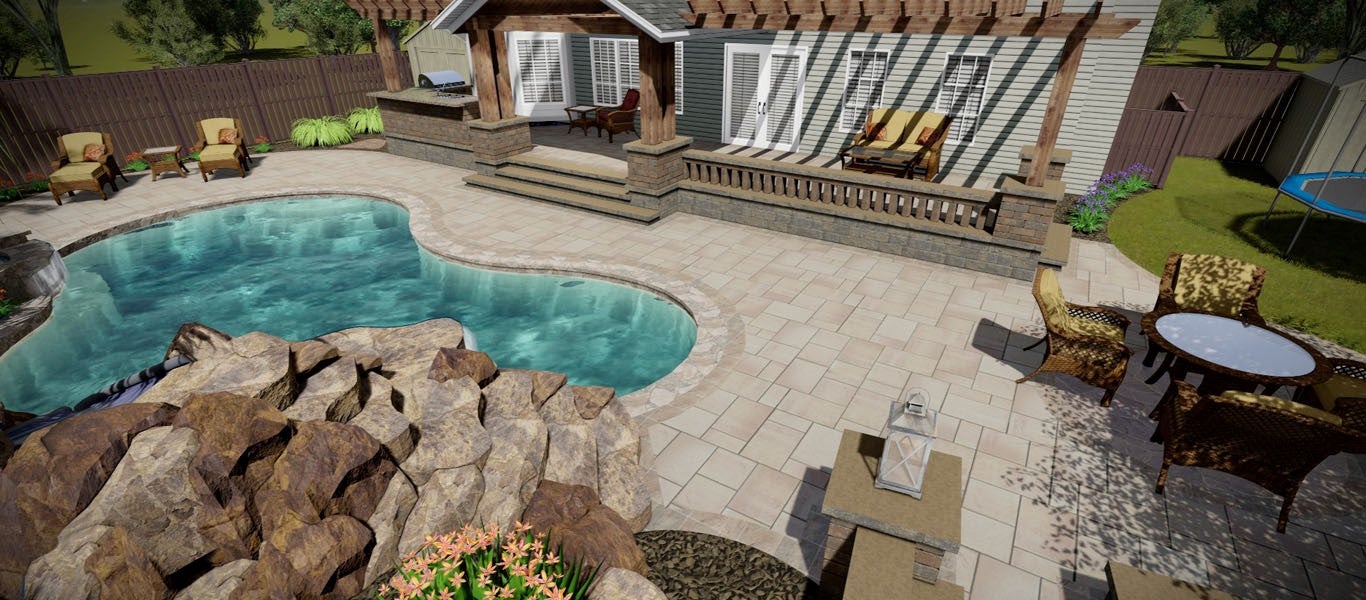 The expert design team at the Belgard Design Studio can integrate photos of the home's exterior and surrounding landscape with basic design sketches to create a realistic vision of the future poolscape and surrounding outdoor living spaces. Finished 3-D designs can also be converted into virtual reality 360-degree views from multiple vantage points. These services are free for Belgard Authorized Contractors.
CONCRETE PAVERS, WALL PRODUCTS & TRIM ACCESSORIES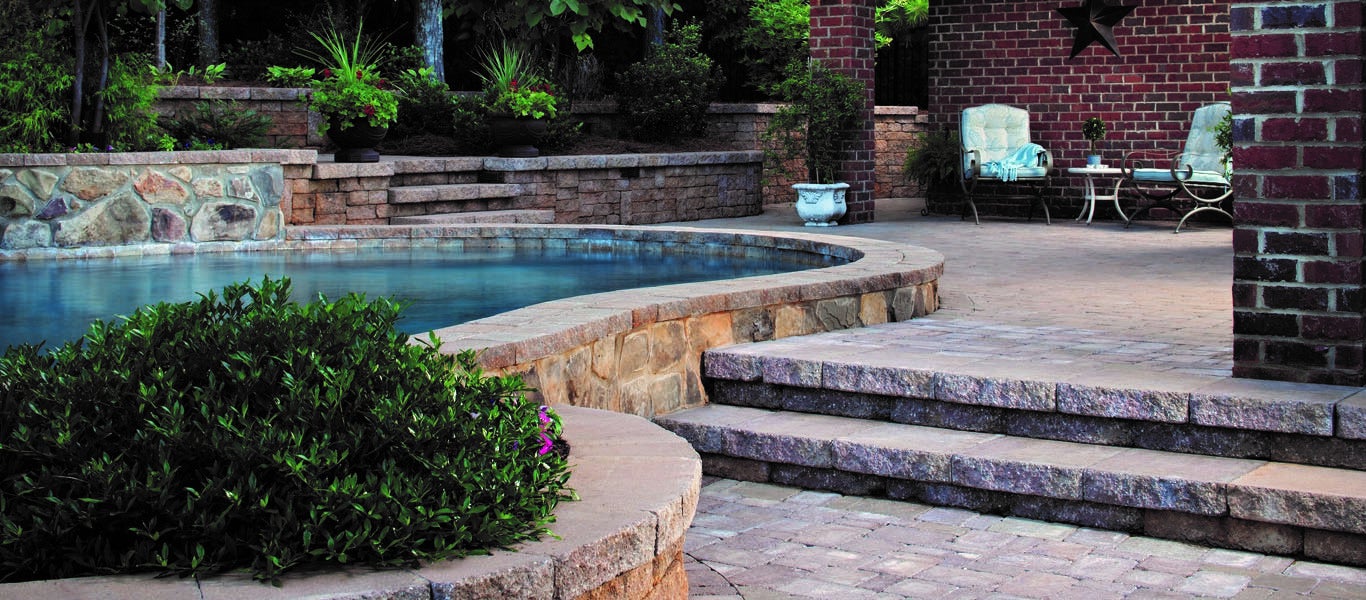 Belgard concrete interlocking pavers and various wall products are designed to work together to create cohesive designs. By integrating complementary paver designs for both the pool deck and the surrounding rooms, the design easily flows from one outdoor room to the next. In the same respect, complementary wall products can be used to build multilevel pool decks, garden retaining walls, outdoor kitchens, fire pits, columns and more, which also adds harmony to the design. Belgard also offers a variety of copings and cap units that can be used both for trimming the pool, as well as trim for steps and garden walls, adding to the cohesive look.
PORCELAIN PAVERS, WALL VENEER & TRIM ACCESSORIES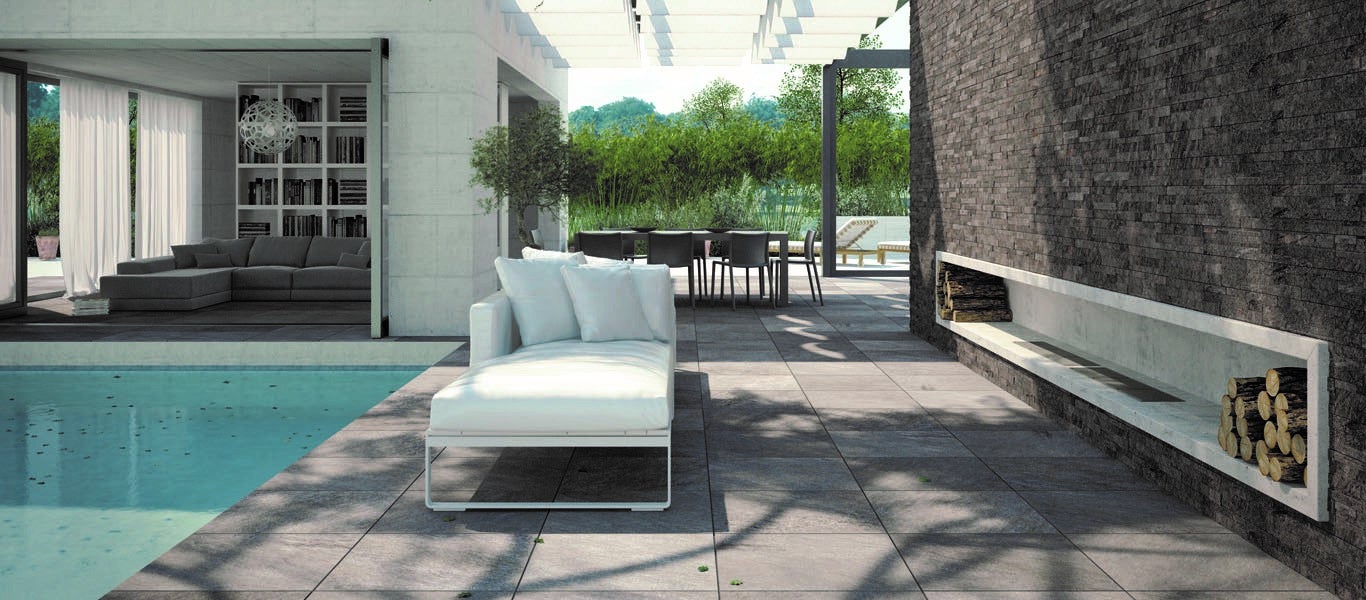 Belgard also offers an extensive line of porcelain pavers in various interpretations of stone or wood looks for creating contemporary poolscapes that not only flow together with all of the outdoor living spaces, but can potentially create a sense of continuity with the home's indoor living spaces, as well. Many of these paver styles offer coordinating wall veneer and pool trim accessories, ensuring a cohesive look for all the outdoor living spaces.
OUTDOOR KITCHENS AND FIRE FEATURES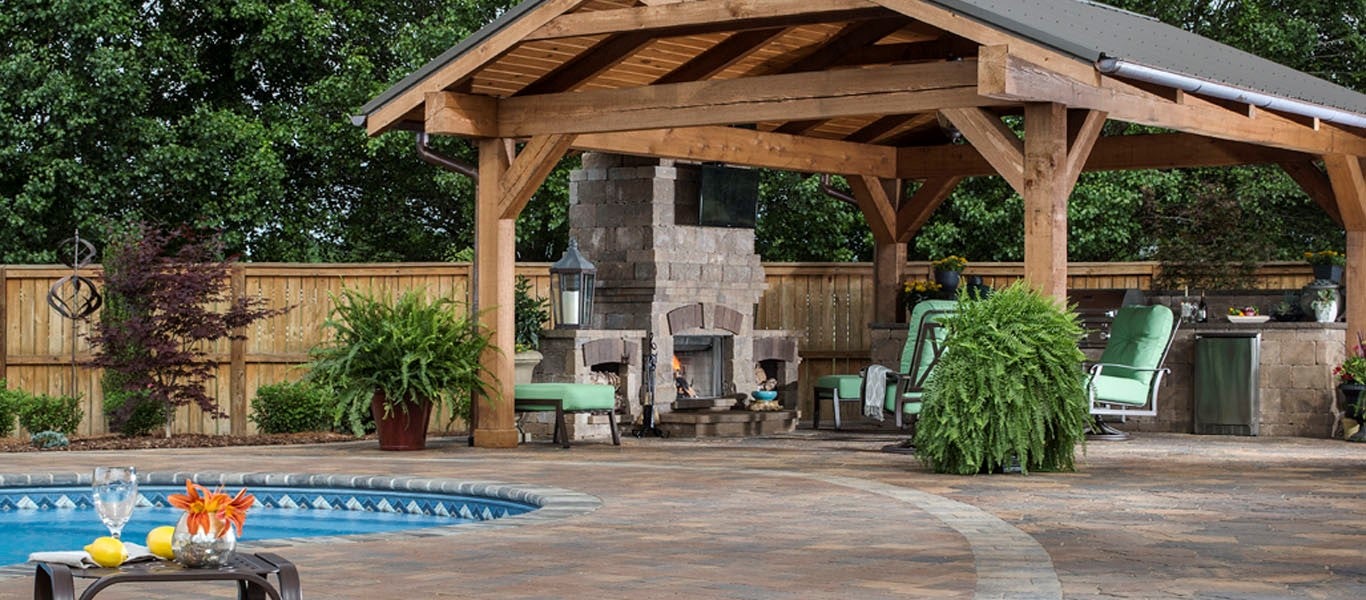 The Belgard Elements™ line of fireplaces, brick ovens and outdoor kitchen pieces coordinate beautifully with Belgard pavers and wall products, ensuring that everything from the paver pool deck to the adjoining outdoor spaces works together as one continuous and flowing outdoor living design.