For the next few weeks, it may seem like you're holding a constant "open house" between planned events, holiday gatherings, family members visiting from out of town, or college kids home for winter break (not to mention their friends who might drop by). Keep your outdoor living spaces company-ready with these festive lighting ideas.
Decorative String Lights

Today's string light options are literally endless. Instead of choosing holiday-specific string lighting, you may want to consider choosing decorative string lights that can stay up all year long. Decorative string lights not only add a festive atmosphere, the chosen style can help define the design scheme of your outdoor living space. World Market offers an eclectic mix of string lighting options that vary from whimsical holiday themes to designs inspired by various cultures around the globe.
Classic String Lights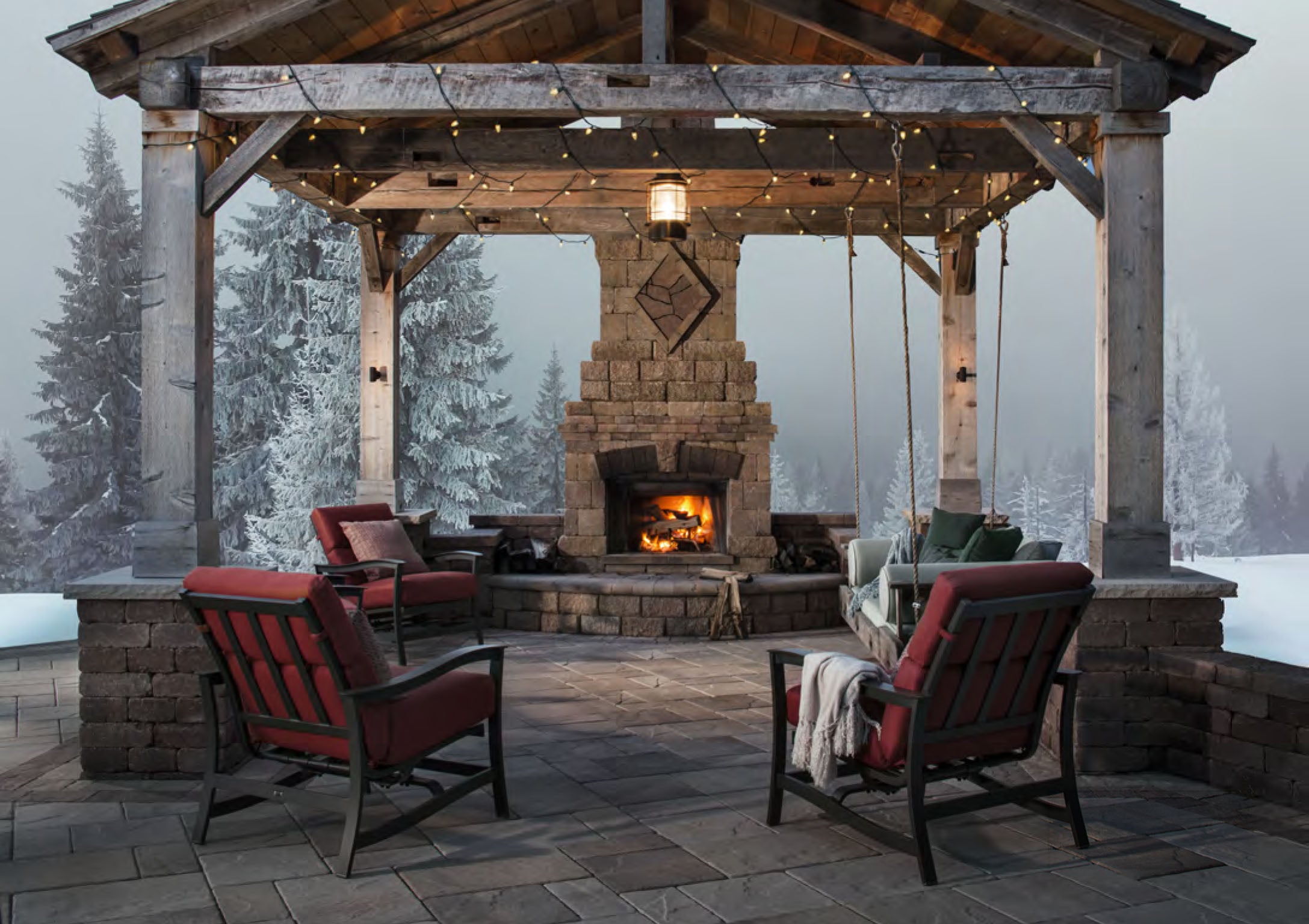 You can't go wrong with classic string lights. They're available everywhere and are great for wrapping around posts, lining porch ceilings, framing doors, or decorating walls to create an instant party atmosphere. Because of the simplicity of their design, they can be used alone or in combination with other lighting options without conflicting with an existing design scheme.
Hanging Lanterns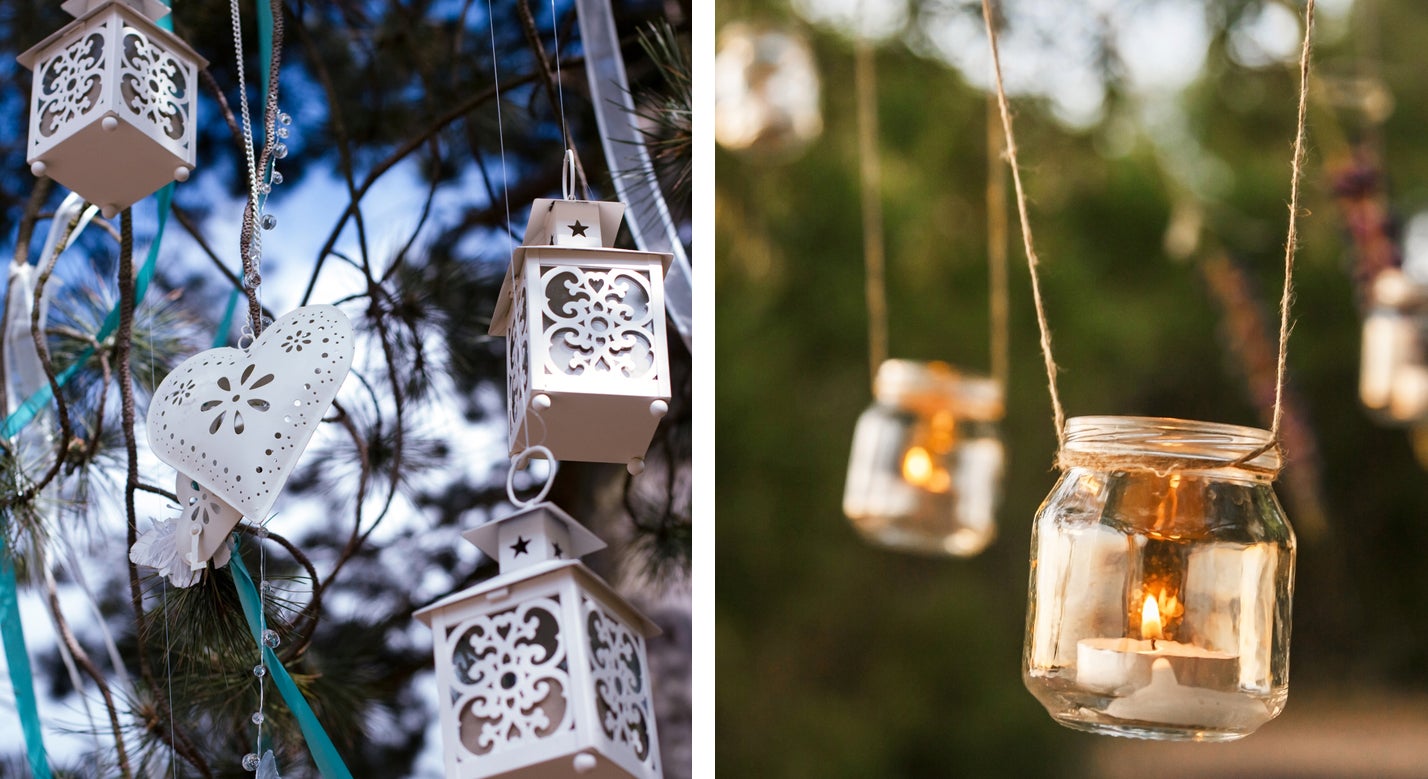 Whether you choose store-bought lanterns or decide to take on a DIY crafting project, hanging lanterns around your outdoor living space is a shabby-chic way to add festive outdoor lighting. Lanterns can use either real or battery-operated candles. Just be sure to keep safety in mind with real candles and remember to extinguish them at the end of the night. For DIY ideas, a quick search on Pinterest will get your creative juices flowing.
Colored Bulbs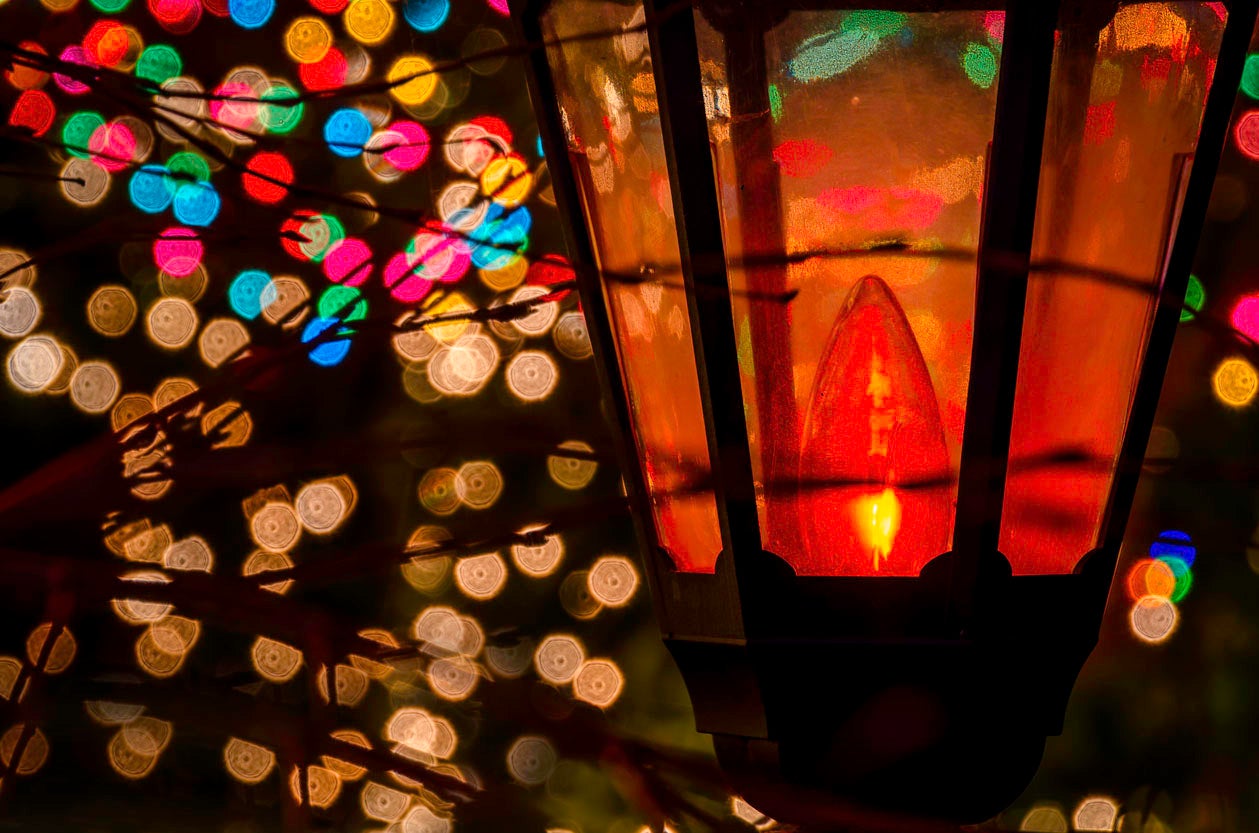 Colored bulbs are a fun way to turn any outdoor light fixture into a holiday-themed decoration — including sconces, post lights, tabletop lamps, and flood lights. Home Depot offers a variety of colored bulbs for both interior and exterior lighting. Mix and match colors for a vibrant look, or choose all one color to create a stylized monochromatic lighting design.