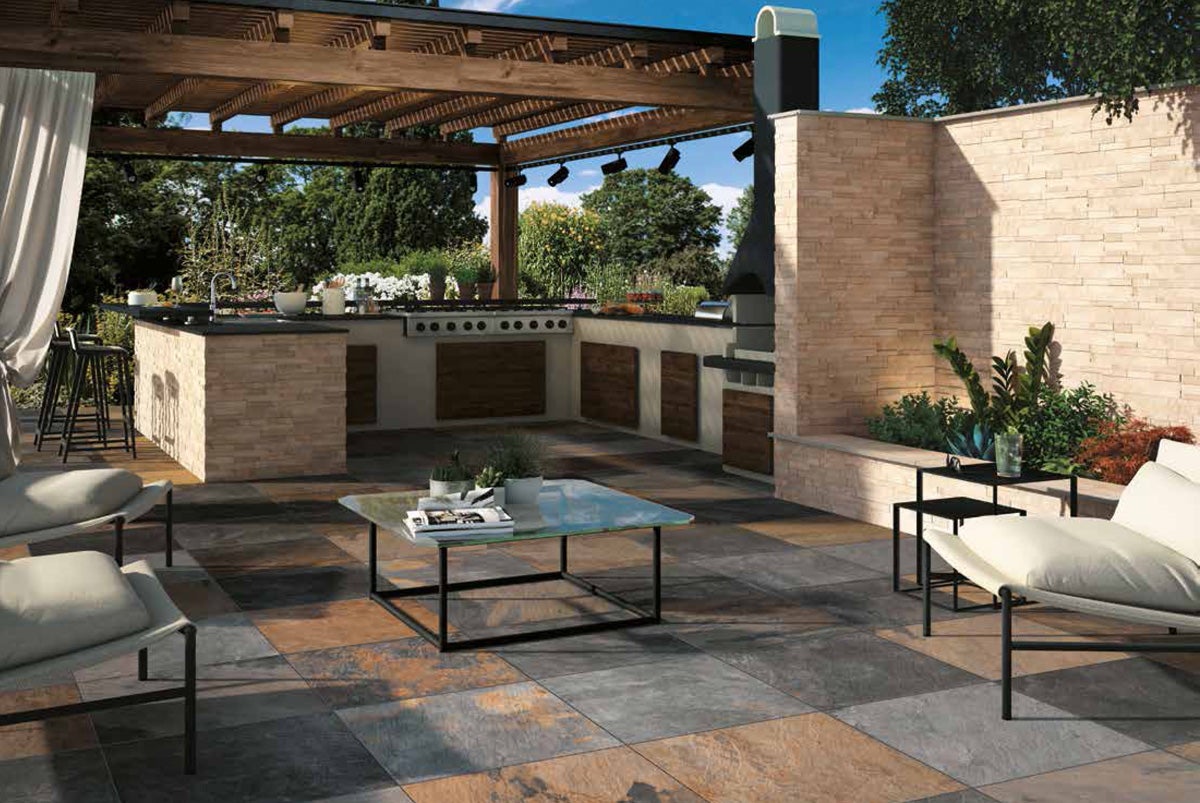 Belgard recently partnered with the leader in Italian porcelain tiles to bring the Mirage® Porcelain Paver to the U.S. market on a national scale, bringing European outdoor living design options to the modern American home. Mirage allows homeowners to create an exterior design that is an expansion of the interior space, which is a common design trend today. An added benefit is that the outdoor porcelain paver line complements the Mirage indoor tile line, as well as a lines of wall veneers, pool coping, and stair steps, which allows for the development of harmonious, flowing designs.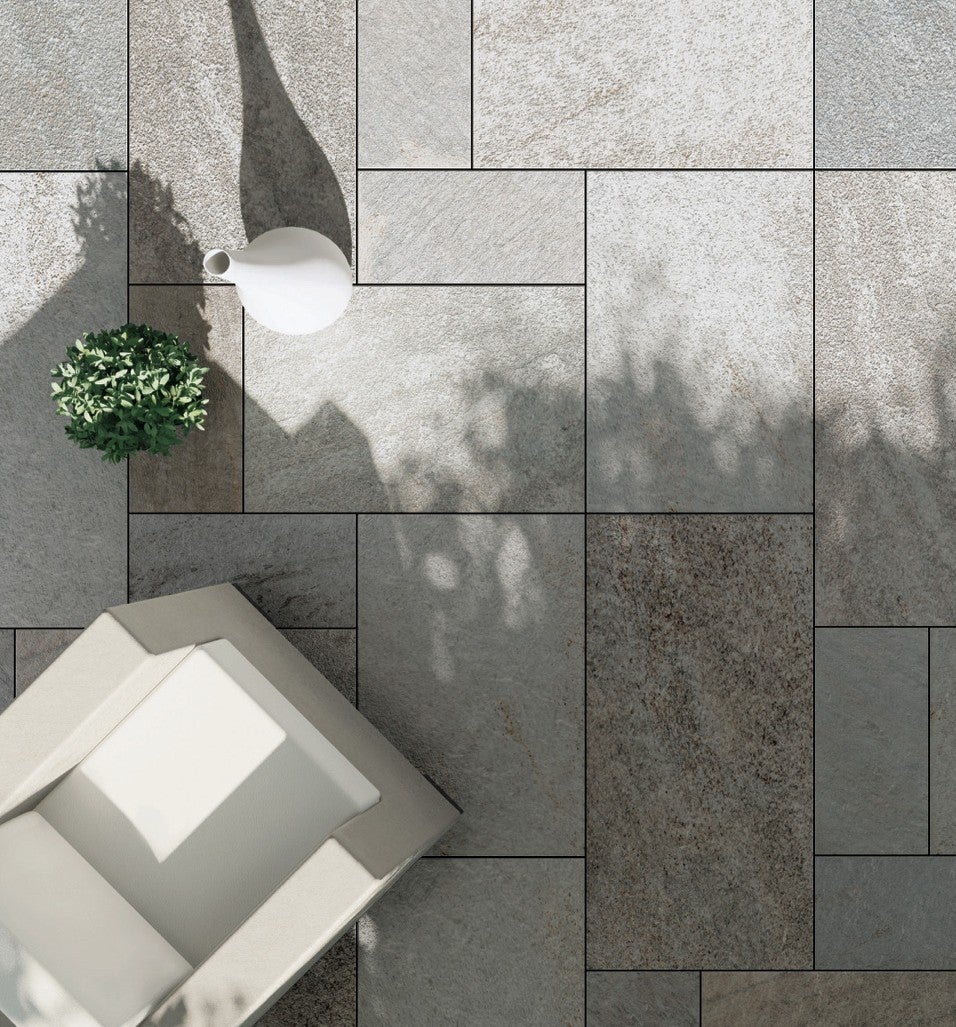 What exactly is a porcelain paver?
Mirage porcelain pavers have a similar look to indoor tiles, but are thicker and more durable. Indoor flooring tile is typically about 1/2 inch thick, whereas Mirage pavers are available in 3/4 inch thickness for patios and walkways and 1-1/4 inch thickness for driveways. More economical than natural stone, Mirage has a non-slip surface and won't absorb stains like travertine. Mirage is also resistant to breakage, fading, and the corrosive effects of rain, pool chemicals, deicing salts, and other chemical agents.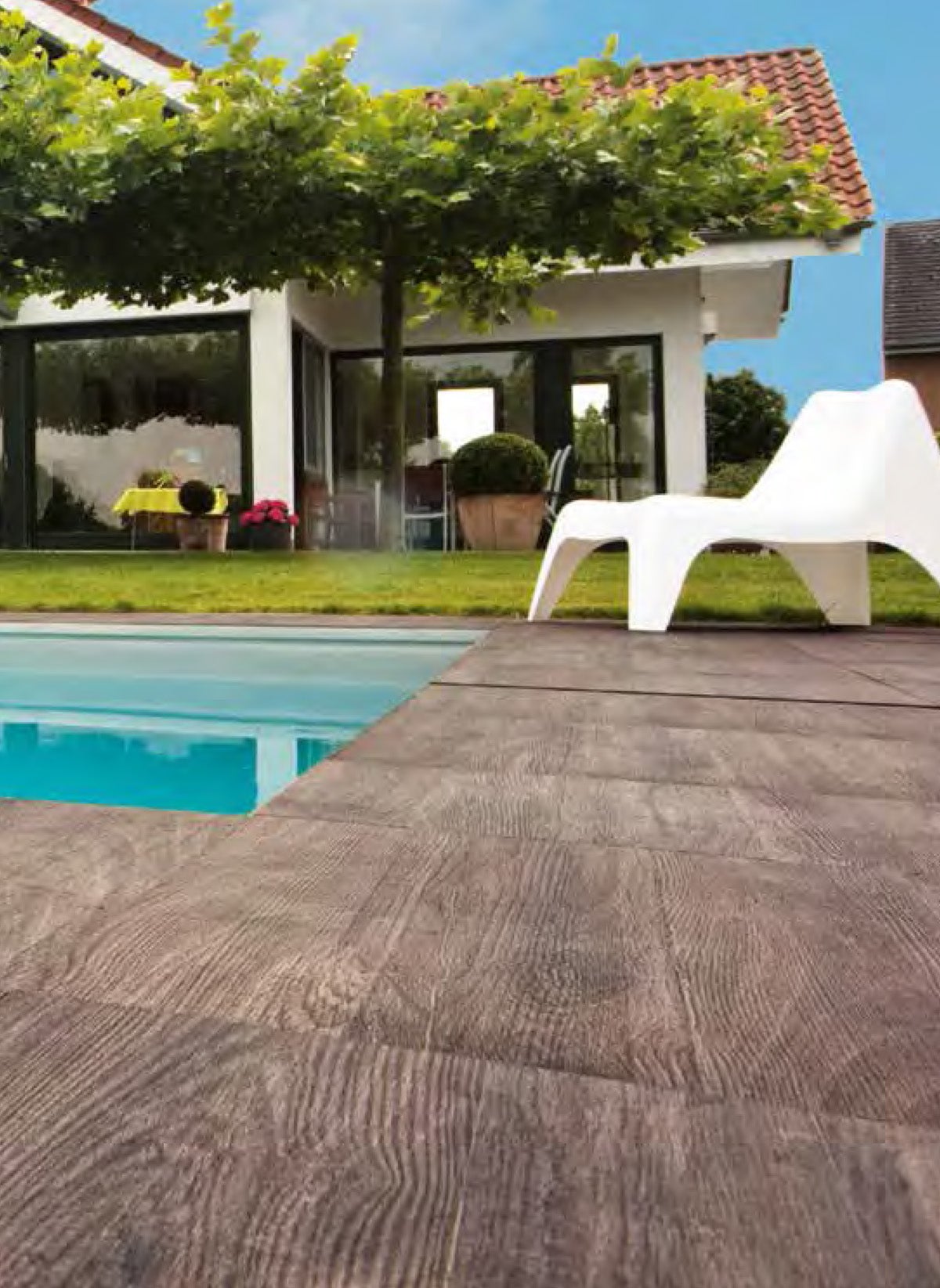 Design Options
Mirage pavers are available in a variety of interpretations of stone, wood, and concrete textures, as well as a variety of modular shapes, with many large stock sizes that coordinate with today's design trends for larger pieces. Additional designs and sizes can also be special ordered, including large slabs for steps and outdoor kitchen countertops.  Mirage also provides the unique installation flexibility to install over sand, grass, gravel, or concrete.
Maintenance Consideration
The true beauty of Mirage is that it's virtually maintenance free and incredibly durable. It wards off all stains including red wine, acid, and oil. The color will never fade, and it never needs to be sealed. There is only minimal color variation from unit to unit, unlike with natural stone, which can vary greatly. And unlike natural stone, Mirage won't discolor or allow moss or mold growth. Ten years from now, if you want to add a section, the color will match. If a paver should crack or chip, it can easily be removed with a special tool and replaced. Mirage can be cleaned using any type of cleaner and can withstand pressure-washing without deterioration of the finish. Mirage is also frost free and resistant to thermal shock caused by freeze and thaw cycles in colder climates.