Research continues to name fire features as one of the top "must haves" in modern outdoor living, making designing with fire a hot topic. In the early days of the trend, the fire feature was typically an add-on freestanding element, like a ceramic chiminea or metal fire bowl, which could be easily moved to other positions as needed. However, the trend has evolved over time to include more built-in permanent fixtures — such as a custom outdoor fireplace, fire pit, or gas fire table — which require more planning in terms of the overall design scheme of the outdoor living area.
Safety First
When planning a permanent fire feature, there are a number of safety issues to consider. Before beginning, check with local municipalities regarding safety codes to avoid costly design mistakes. Never underestimate the value of a professional plumber when running and installing gas lines. Also, be sure the contractor uses only non-combustible materials, and remember to include a fire-resistant liner when building a fire pit over existing hardscapes. This is especially important if the fire pit is on top of granite or limestone, which can retain water and explode when overheated.
Location Location Location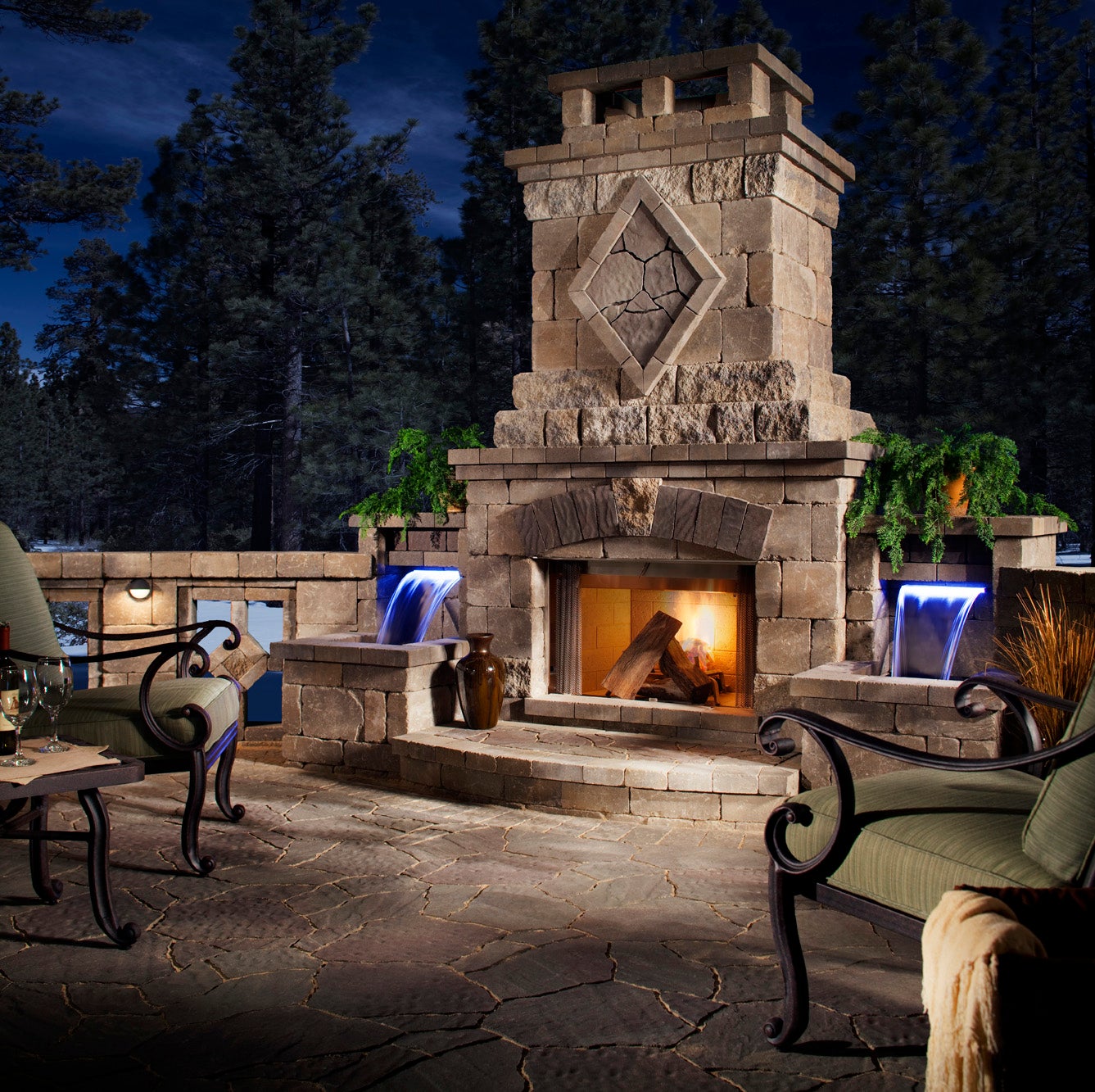 A fire feature will be the visual anchor of the design. When determining the best placement, it's best to check for building code restrictions. Although it varies by municipality, gas-burning fire features can typically be placed just about anywhere, but most building codes require a wood-burning feature to be placed at least ten feet from any vertical structure. When using a wood-burning fire feature, it's also a good idea to test wind patterns in the yard with a portable grill to check smoke flow direction and avoid choking out seating areas. Making the fire feature the furthest design element from the home will create a dramatic view and take into account both safety and functionality.
Integrated Design
Once placement of the fire feature has been determined, additional hardscapes can be integrated into the design to complement the feature and create a cohesive outdoor living space. Paver patterns and retaining wall designs can mimic the lines of the fire feature, delineate separate gathering areas, or direct traffic flow. One option is to create a paver pattern in front of a fireplace that mimics the look of a rug. Seat walls can also be incorporated into the design but should be placed at least four feet from the fire feature to maintain a comfortable distance from the heat source. It's important to consider how the space will be used and remember to leave room for furniture and walking space.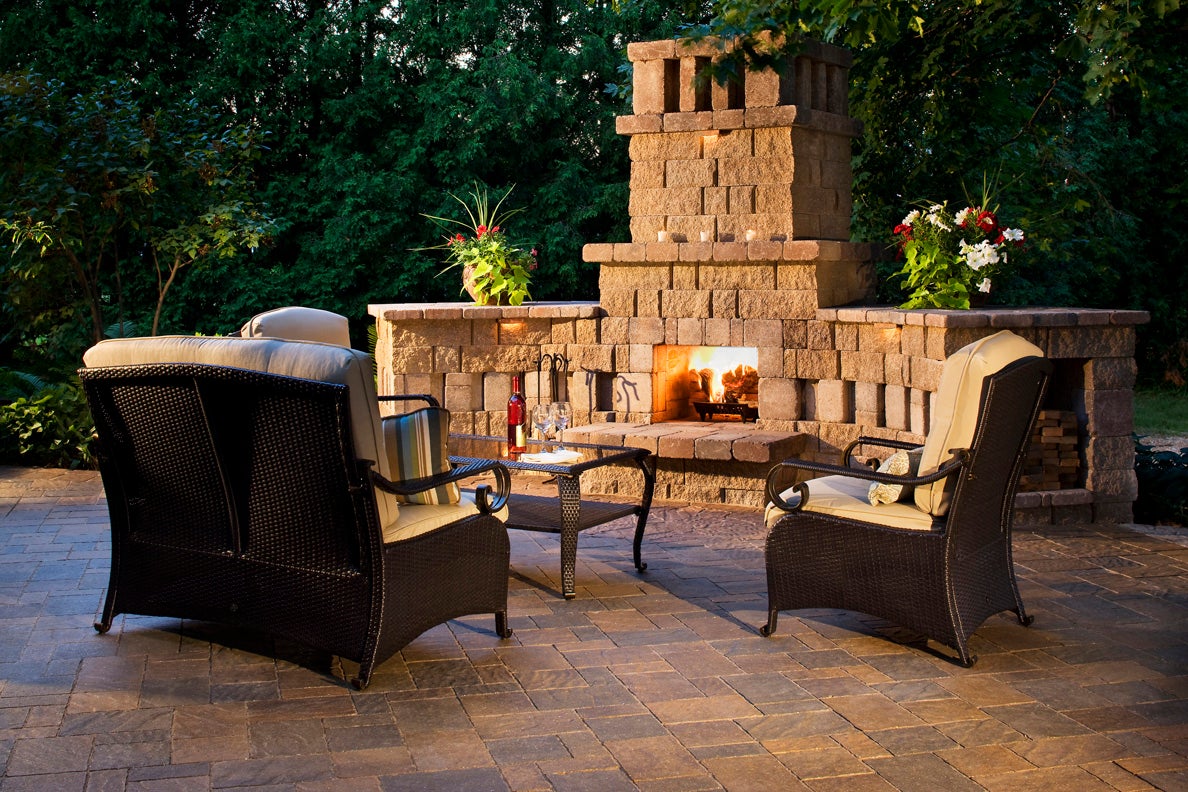 Finishing Touches
A number of elements can be added to the design that will make the space more functional, as well as add ambiance. Low voltage lighting can be installed directly onto the fire feature, as well as nearby walls, pillars, and around landscaping to increase both visibility and mood. Outdoor rated music speakers can be installed at various locations around the space to allow for a consistent sound level without bothering the neighbors. And, custom cushions added to seat walls will add both color and comfort.