The castle estate aesthetic isn't just for nobility and royalty anymore. If you've ever wished to live in a regal manor on the rolling hills of the English countryside, we have a solution that will meet you where are.
Country Manor is one of our eight styles of retaining wall stone that comes in a wide range of shapes and colors. It's perfect for freestanding landscape walls, columns and moderately tall reinforced retaining walls. Country Manor stone makes a stunning addition as a fireplace…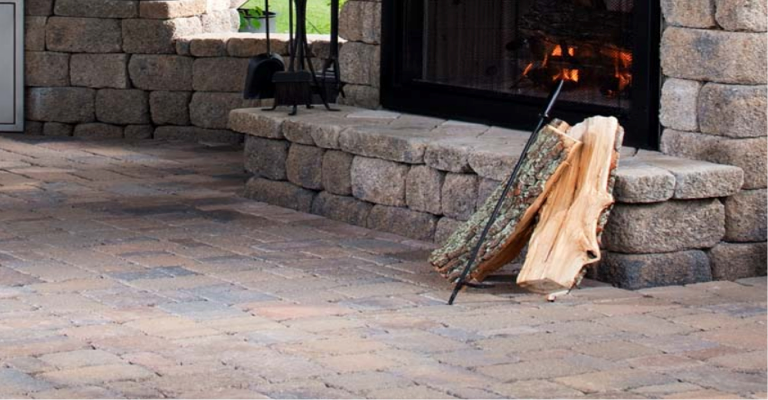 …an enclosure for an outdoor dining area…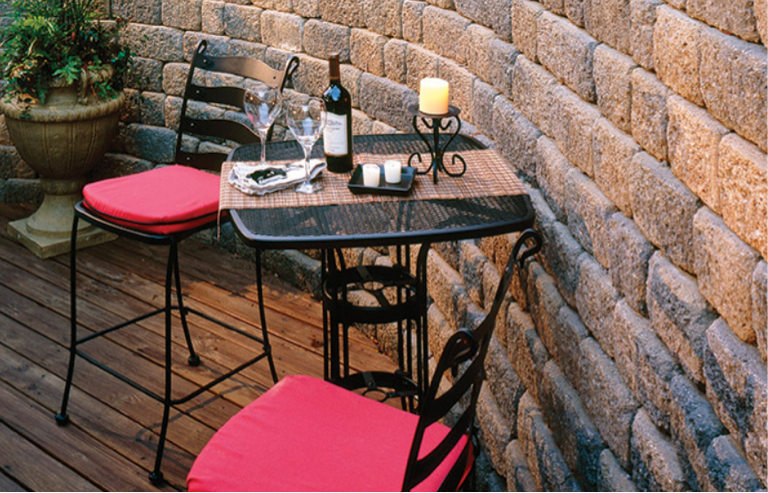 …or a walkway fit for royalty.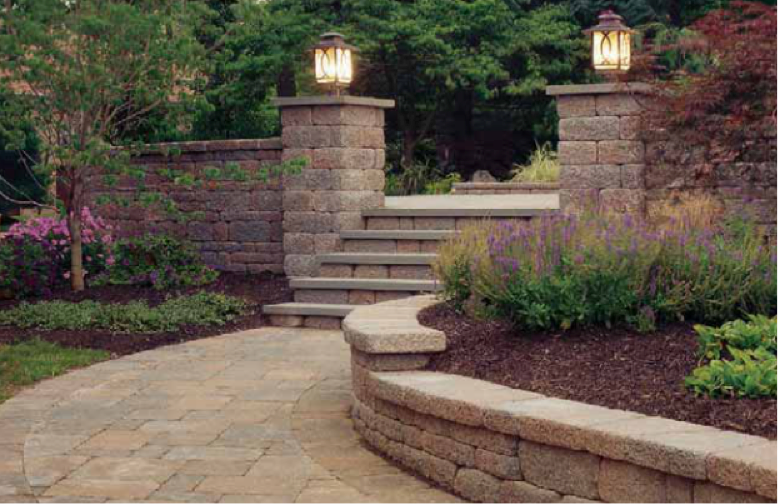 Country Manor uses patented pin technology, giving your fireplace or column extra strength – and it's easy to install, too! If you have a vision for your home, we can make it a reality without any hassle.
The possibilities are endless. Be sure to scan through the Belgard Idea Books tailored to your region and check out the combinations of Country Manor and pavers like Dublin or London Cobble. Once you find something you want, give us a call and we'll be happy to help you figure out how to give your home some rustic old world flavor.