Hardscapes aren't just pavers underfoot. Hardscape walls can be used in outdoor spaces in many ways, from decorative walls to seating walls, retaining walls and garden walls. Plus, many times a wall can serve as more than just one of these functions. Decorative Walls Wall block can be used in a number of decorative ways to enhance the appeal of your outdoor space. Ask your Belgard Authorized Contractor how you can use wall block to create a custom fireplace or fire pit, a custom piece built to fit your grill, or how walls can help define a space.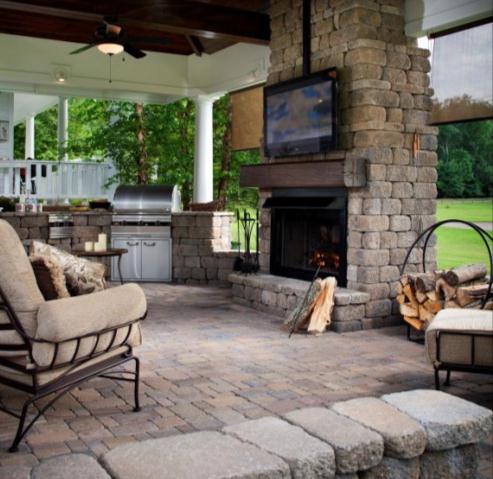 Seating Walls Seating walls are a great way to add additional seating for your outdoor space. We love curved seating walls around the fire pit – perfect for large groups and entertaining. Outdoor pillows can add a cozy, decorative element.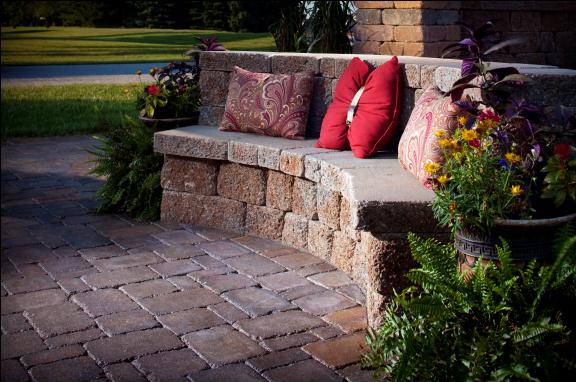 Retaining Walls Retaining walls are an attractive solution for hilly landscapes and can provide added curb appeal when used in the front of the home.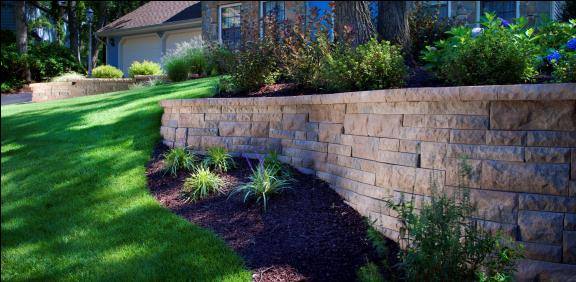 Garden Walls Wall block can also be used to create garden areas. Garden walls using Belgard block give your garden structure and style.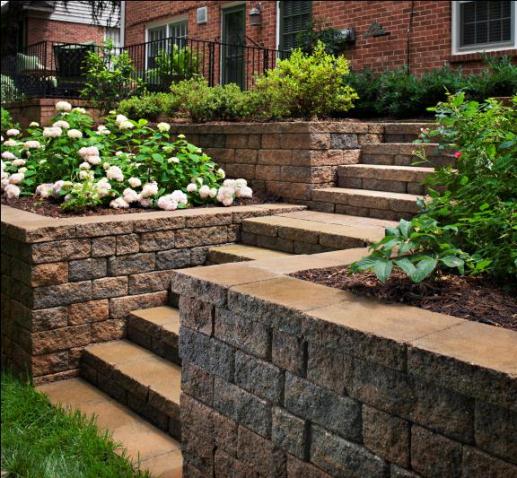 Privacy Walls For homeowners looking for some extra privacy in their outdoor space, consider adding a privacy wall to rebuff inquisitive eyes and traveling noise.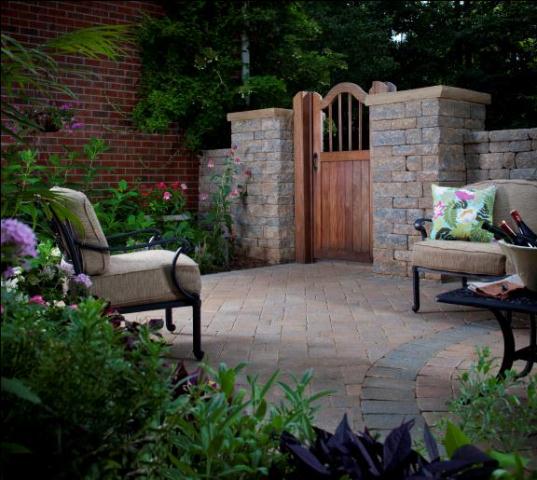 Visit Belgard to order a complimentary Idea Book to help you get started.