This weekend, homeowners across the country will be setting back their clocks before bed on Saturday night for the end of daylight savings. As we fall back one hour, the days become shorter and we have less light into the evening, but that doesn't mean your outdoor enjoyment has to end there. Fire features and outdoor lighting enhance your space this time of year. Here are a few of our favorite patios that light up the night: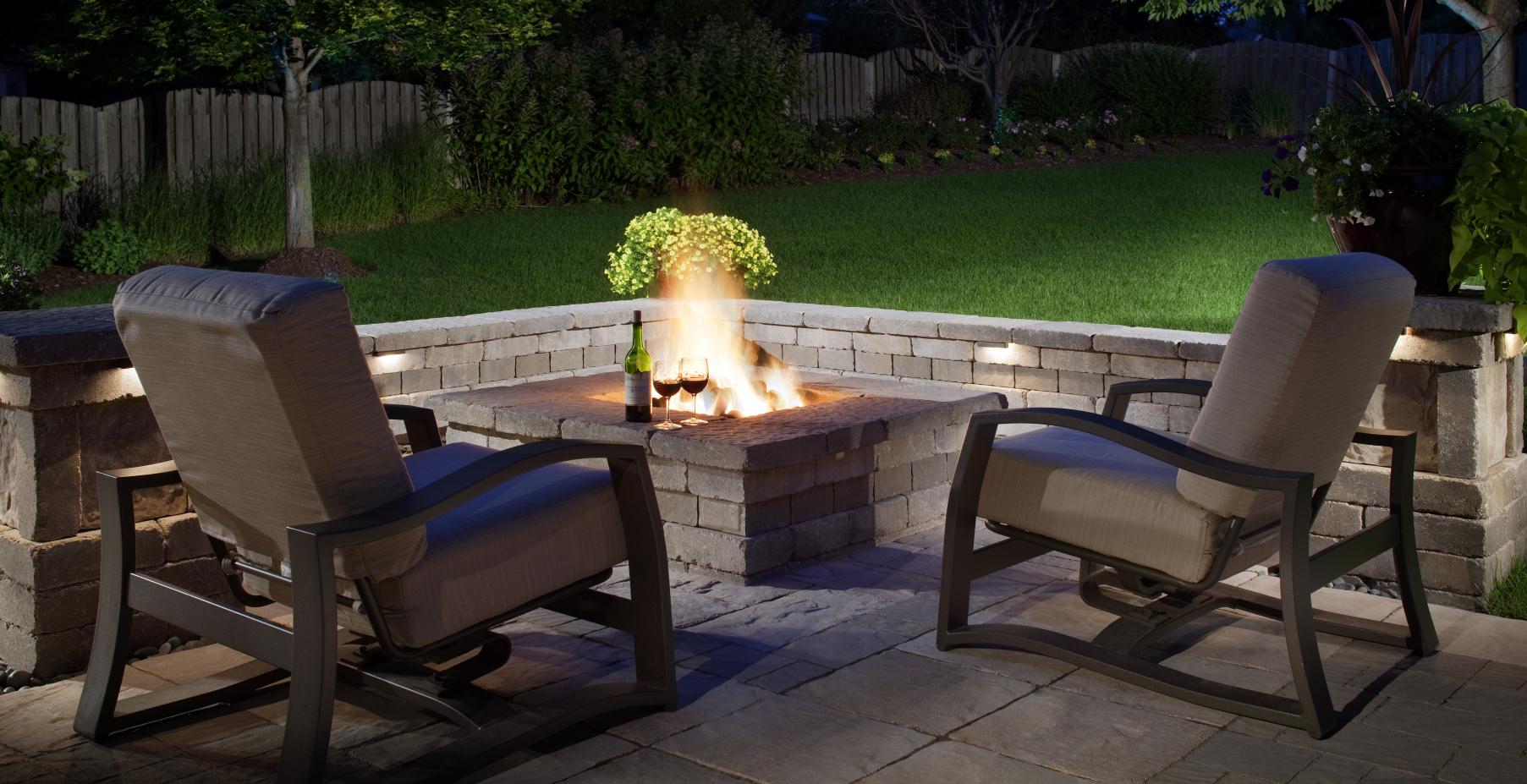 Mega Lafitt patio pavers and the fire pit made from Weston Wall go great together in this intimate setting.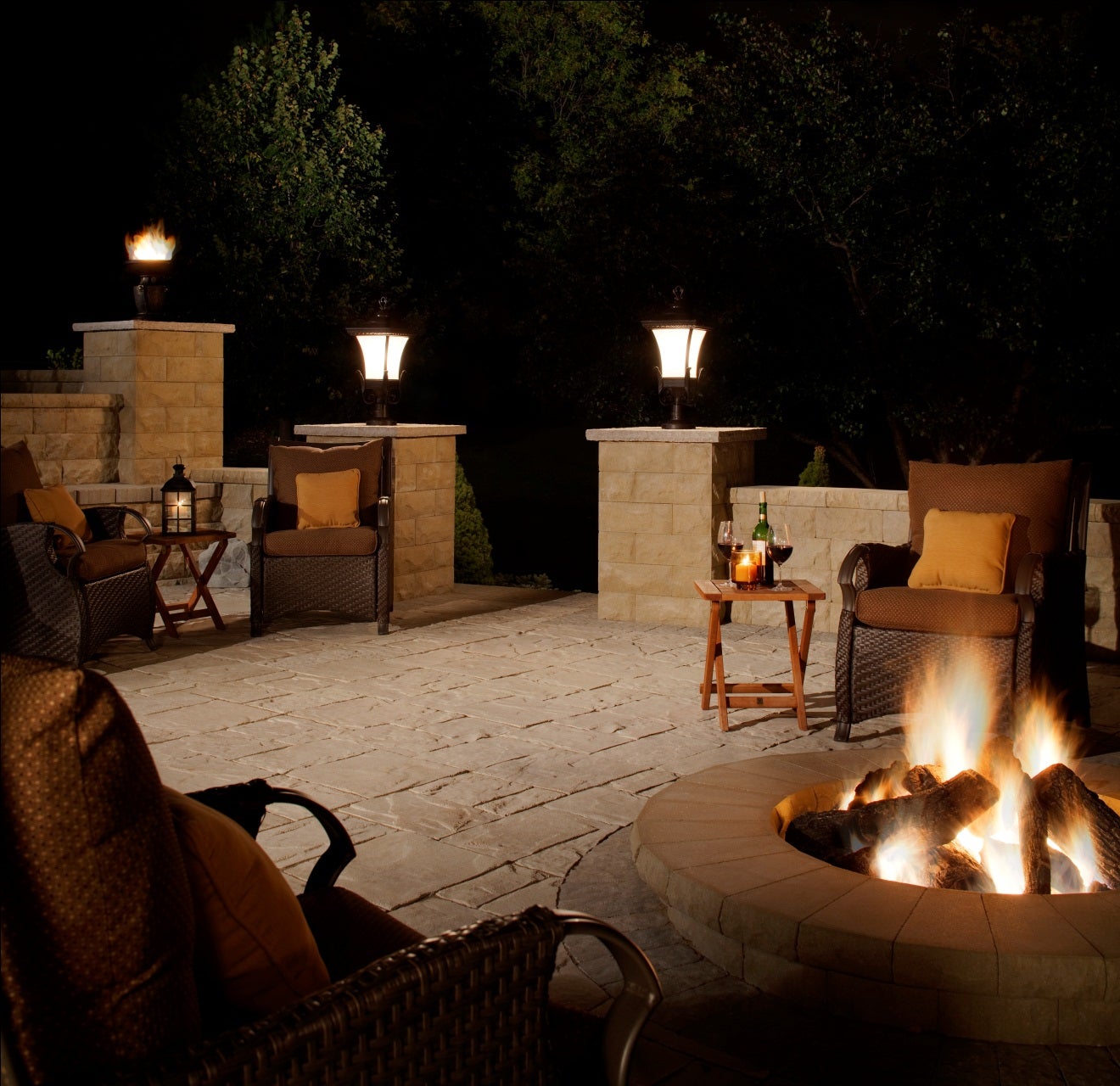 Mega Lafitt pavers and BelAir wall create an enclosed patio space perfect for accommodating a larger group. A fire pit adds warmth while lanterns built-in to the wall light your path.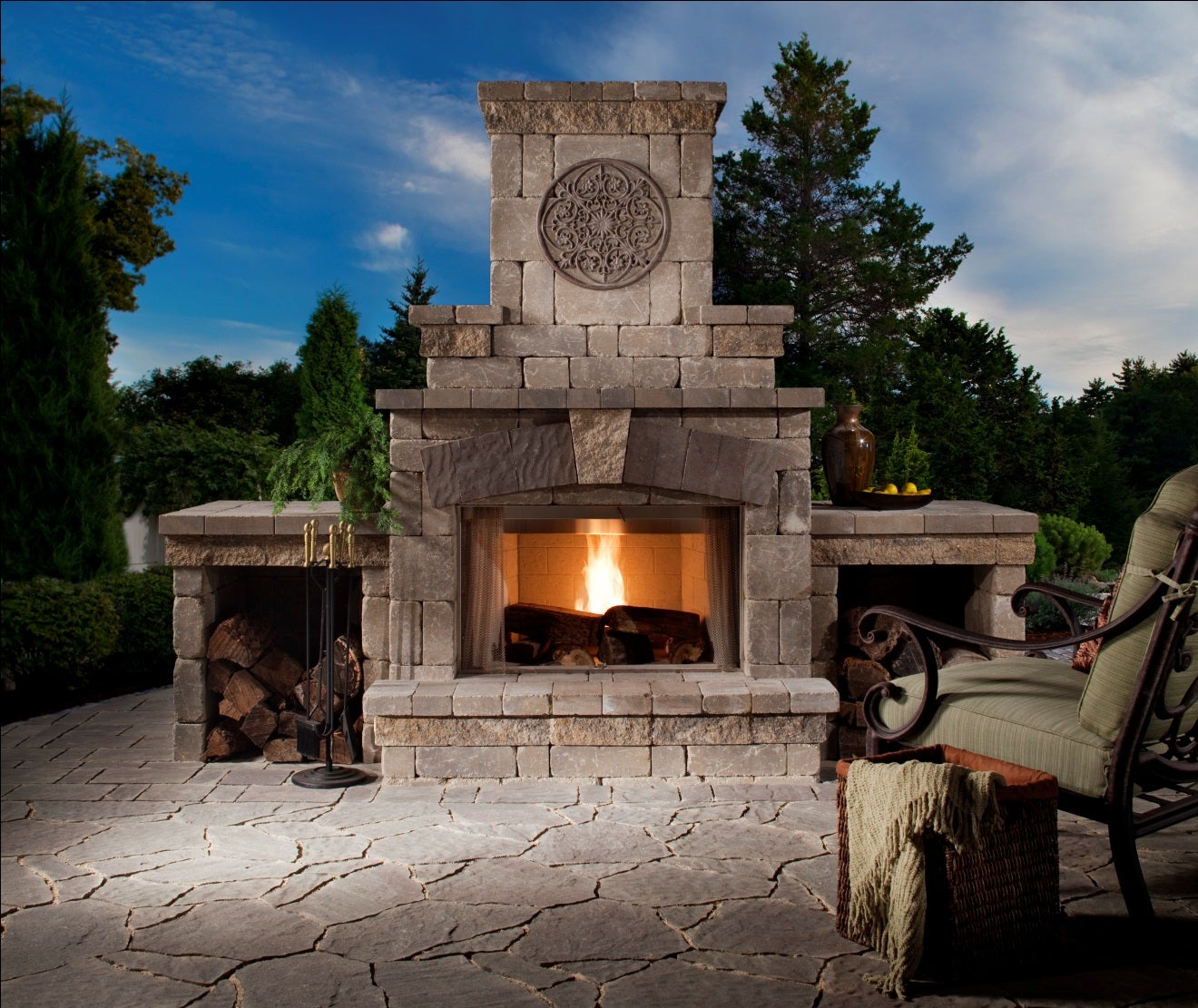 This Brighton fireplace from the Belgard Elements Collection is a beautiful centerpiece that warms cool evenings and provides a glow as the sun sets.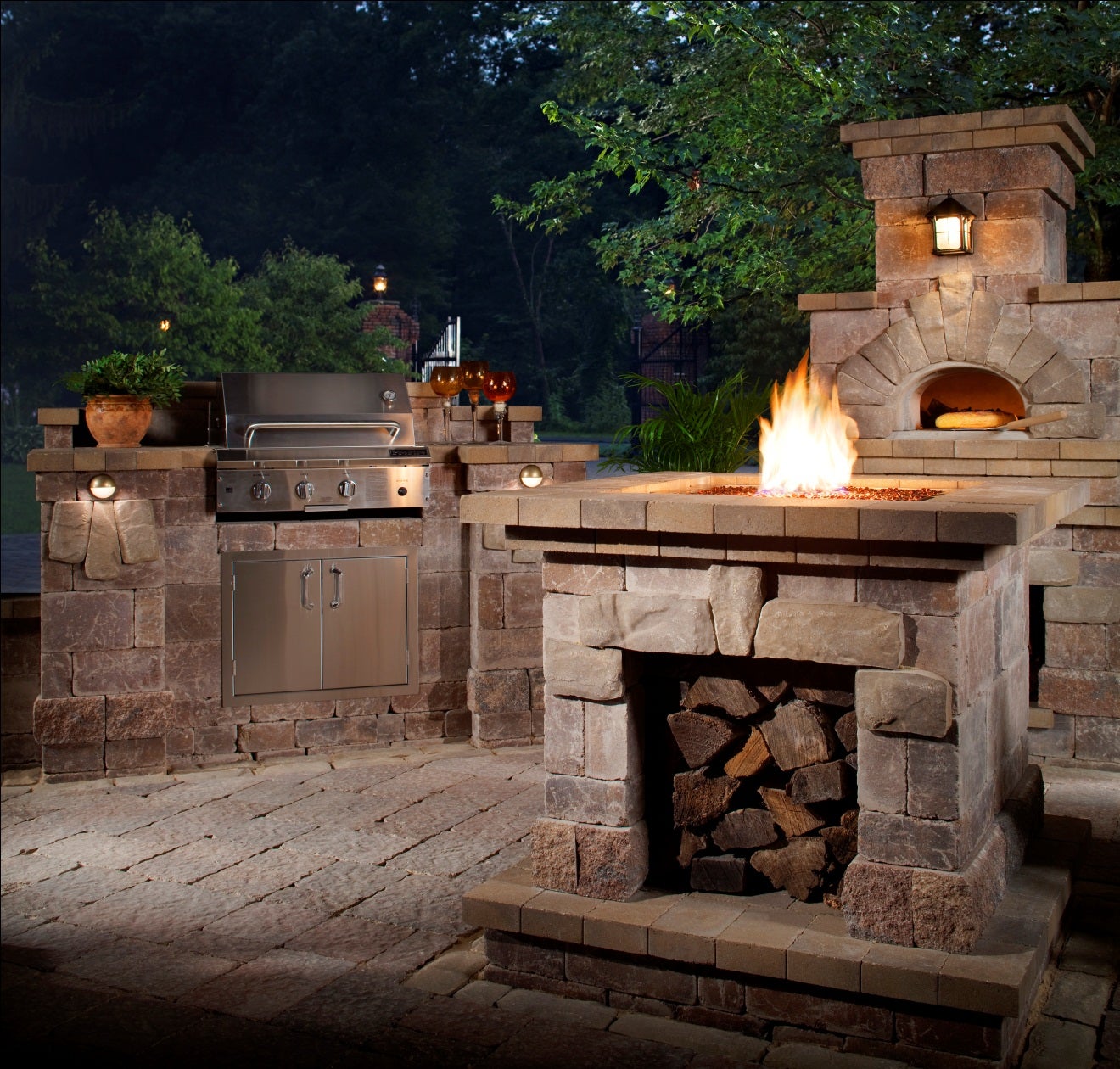 The fire table in this outdoor kitchen creates an interesting focal point that not only lights up the night but is a warm spot that friends and family can stand around as you chat the night away. Which Belgard fire feature is your favorite?