The fire trend in outdoor living is getting hot, hot, hot! Homeowners across the country are looking to create outdoor spaces that they can enjoy year-round, and for many, that means adding a fire feature to extend their outdoor season. Adding fire to your landscape design transforms a grey space into a warming, inviting outdoor room that not only looks stunning but has a function to boot. A Belgard Authorized Contractor can help you design the perfect backyard that complements your lifestyle, but to get you started here are three ways you can integrate fire into your landscape. Firepit Are you everyone's favorite weekend host, beloved because you never cringe when friends stop by without warning? Then you (and your friends) will love a fire pit. A fire pit's design is perfect for a large crowd to circle around. Sit, relax and roast marshmallows, share stories and laughs, and keep toes toasty into the night.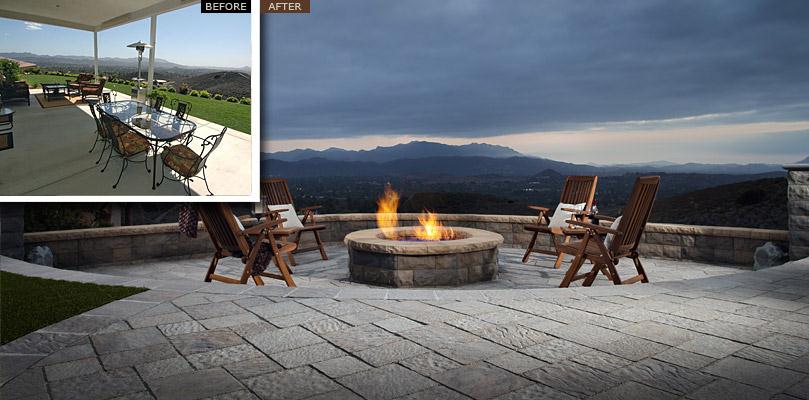 Outdoor Kitchen Are you the next Top Chef ready to take those indoor cooking skills back to nature? Then an outdoor kitchen is your perfect fit. Entertaining guests outdoors has never been easier – multitask chopping vegetables, flipping flame-broiled burgers on the grill and reducing your homemade special sauce all while keeping your guests company outside.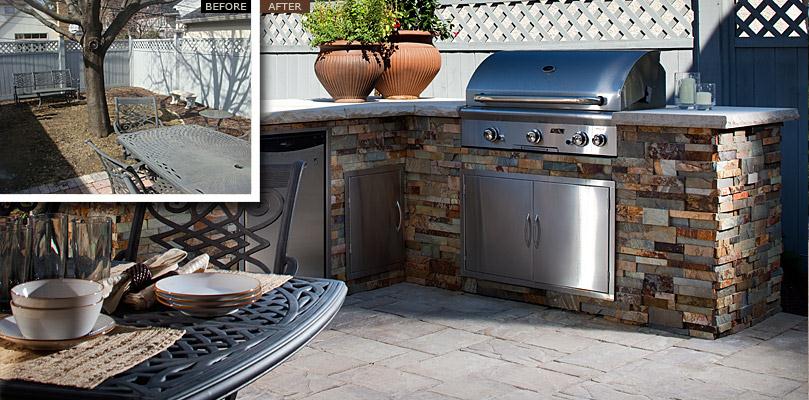 Fireplace Does a peaceful moment in front of a warm fire appeal to you? A glowing outdoor fireplace is just the right spot for you. Cozy up on a comfy chair with a good book and let the crackling sound of the fire relax the stress of the day away.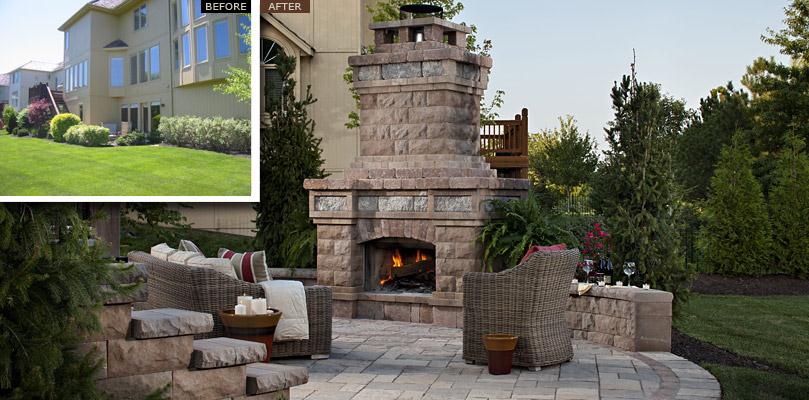 Click here to learn more about Belgard fire feature products and how to incorporate them into your landscape.