While you're all dreaming of the excitement that comes with a winter wonderland, let your imagination run to your outdoor living space, too. Your guests will love what you've done with the place to make it a near year-round living area – or will do now after reading these tips! You've dug out your holiday décor from the attic. You've set the table with special linens and good china. You're prepared for company in every way, but are you really? Delight your guests' senses from the moment they arrive and make them not want to leave.
Curb Appeal for the Holidays
You've given the front of your house a mini facelift for the holidays, but have you considered a more permanent impact for your home's curb appeal? Adding a beautiful walkway path to your door sets the stage for your guests to feel welcome and comfortable. If you prefer a grander entrance, consider a paver driveway, steps or front porch. Adding pathway lights can accent your décor plus help guests navigate at nighttime. Winter is the best time for planning your landscape, so getting started now ensures you'll be ready for spring.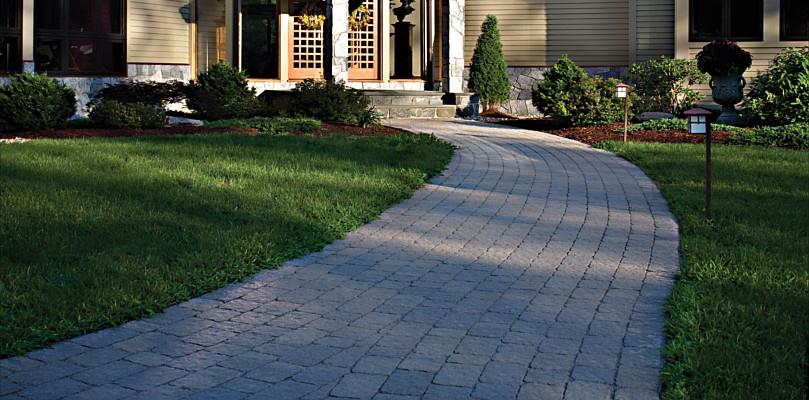 Backyard Winter Wonderland
Don't forget your backyard in your holiday celebrations. Lights, garland and wreaths bring warmth to your patio and often can be enjoyed from the inside, too. Leave the curtains open and let your guests enjoy the view through the windows. If the weather isn't too frightful, enjoy a night outside warming up next to the glowing fire from a Belgard fire pit. Grab some throw blankets and marshmallows and keep the fun going into the night.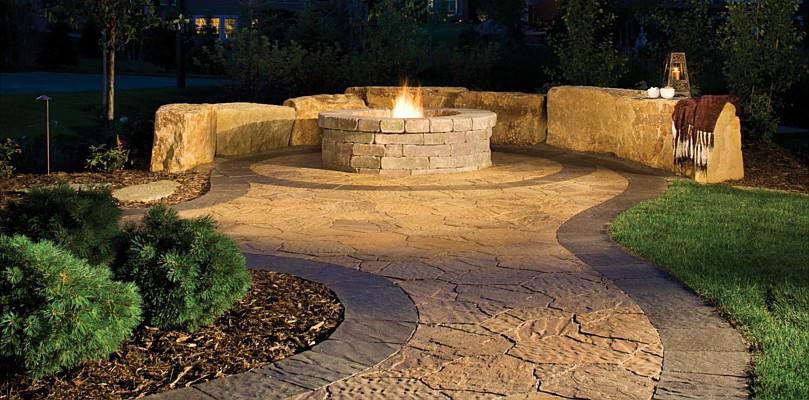 The holiday season is a time for gathering with those you most appreciate, so we'd like to take this time of year to say Thank You to you. We appreciate your interest in Belgard and wish you much warmth and wonder this winter. Happy Holidays!