Scroll to Explore
Discover Concrete Pavers for Any Vancouver Hardscape Project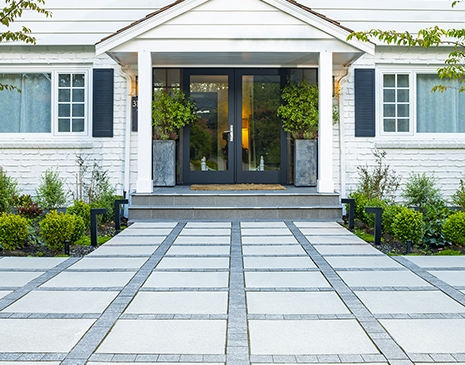 Durable, Stylish Driveway Paving Stones
The driveway to your home delivers your first impression. Make it count with Belgard's eco-friendly permeable pavers or contemporary pavers (and up the curb appeal in the process).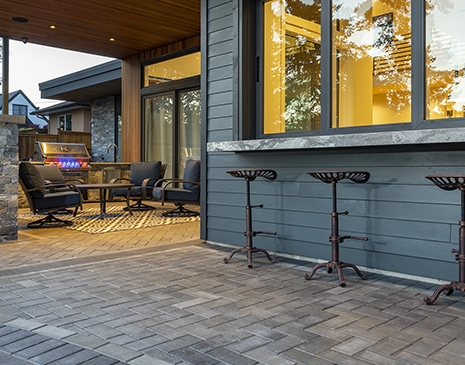 Concrete Patio Pavers to Suit Any Design Taste
Transform your outdoor patio into the best outdoor space in the neighborhood. Belgard pavers offer a wide range of aesthetic, from modern to natural to something completely different.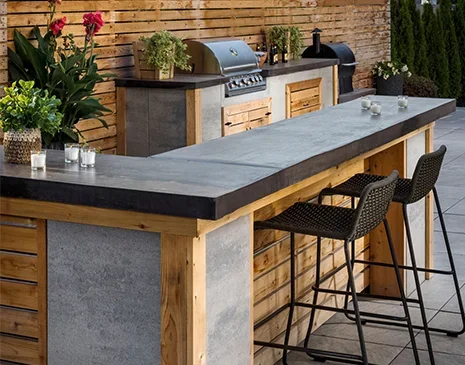 Outdoor Kitchens with Built-In Grill Islands
Love backyard entertainment? Build an outdoor kitchen for your Vancouver backyard with Belgard pavers. Choose from one of our outdoor kitchen kits or work with a hardscaping contractor to design the kitchen of your dreams.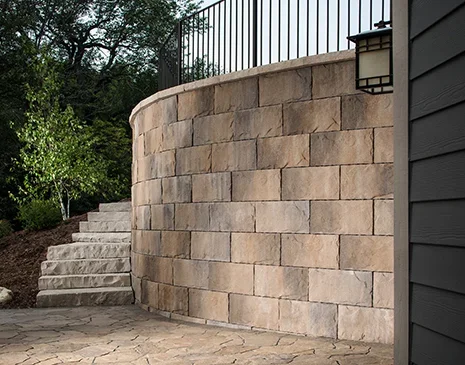 Add Beauty and Function with a Landscape Retaining Wall
For outdoor living spaces and Vancouver landscapes that are at risk of flooding or erosion, secure them with Belgard's durable, design-friendly concrete wall blocks and Vancouver retaining wall systems.
Discover Our Most Popular Styles of Concrete Pavers in Vancouver, BC
Find an Vancouver-Area Belgard Authorized Contractor
Are you ready to bring your vision for the perfect outdoor living space to life? Belgard can help you find a professional hardscape installation company in Vancouver, BC, and the surrounding areas of central British Columbia including Kissimmee, Sanford, Saint Cloud, Winter Garden, Winter Park and more.
The Perfect Finishing Touches for Concrete Paver Hardscapes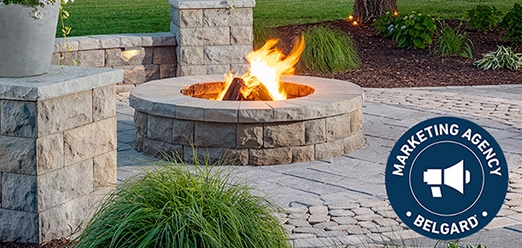 Belgard annually invests in large-scale marketing campaigns to drive business to our website. As homeowners request more information from us, we will pass those leads to you.
Our design software produces photorealistic 3-D images of your designs with fly-through animation to help close the sale with your customer.