The Legacy Paver Group
We are a leading hardscape company based in the bay area since 1999, providing interlocking paving solutions from design to finish. The Legacy Paver Group is a Daimond Certified Company
ADDRESS
4983 Sonoma Hwy. Suite C
Santa Rosa, CA 95405
Fill out the form below to contact The Legacy Paver Group
SERVICES OFFERED:
Belgard Financing
Driveway
Fire Pit
Outdoor Kitchen
Patio
Pool Deck
Retaining Walls
Walkway
SPECIALTIES:
Creative design expertise
Quality craftmenship
Experience
EXTERNAL LINKS:
"
Ive never written a review before, but the time has come…
I could not have had a more positive experience in working with Hayley Johnson and her company Legacy Pavers. Her professionalism and her solid design sense sold me from the start. Her input at our first meeting to discuss replacing my seriously cracked concrete driveway and my backyard project (pulling up grass and old flagstone) was spot on. Hayley made sure she was around to oversee the project and was always available by phone to answer any questions. Her working relationship with her crew is exceptional as is the quality of the work done! The project came in on time and budget…I could not be happier!!! Family, friends and neighbors are giving rave reviews.
"
"
Great Company, very professional. My backyard turned out amazing. it's no longer an eyesore its a place for relaxation. The fire pit is our favorite, my kids love going out and having dinner around the pit. Wonderful company!
"
"
I built a new home in California in 2003 and hired Legacy to do the drive way pavers. The job was completed in record time and on the exact price quote. I have had many comments over the past years and have always referred Legacy as a very reliable and high quality company. Last year we had steps to the back yard designed and installed by Legacy and again they are perfect. I highly recommend Legacy to anyone looking for a quality job at a very reasonable price.
"
"
Hired Legacy to redo my driveway and backyard. They did a fantastic job. Hayley is great to work with, professional, knowledgeable and always on top of things. Price is reasonable and quality of work is great. Many people have asked me which company did my driveway. Overall a great experience working with them.
"
"
"I love them. They were perfect. I have recommended them to a friend. They were very easy to deal with. They live up to their standards. The work crew didn't stand around. They really worked as a team. I guess you could say that it was an ideal production group. We were thoroughly amazed with their teamwork."
"The fact that they were efficient and did the work faster than they intended. There were no hiccups, and things went so smoothly. They were on time and very courteous. We had a fantastic experience. I recommended them to a friend, and they had the same feeling"
"
"
Right now, my review may be premature. However, let's call this the customer service review, and when I update when the work is done, I will review the work.
First off, I spoke to 4 companies about pavers in the last 3 months, as the size job I have is a big expense. It will be roughly 5-6k sq. ft in pavers total. First company I contacted gave me an insane price, but I was not thrilled with the pressure to rush me to do it. And it was a cash price that was unbeatable really (but cheapest is not always best), and it was cash that I would of come out of savings for that I'm really hoping not to spend, so I've opted to go through the Ygrene program through the county that finances these providing you have enough equity in your home. Not all contractors are signed up through YGrene, although I think it's a great thing to put on your website to attract people that don't have the cash for these jobs, but are qualified to finance it… big selling point. Story with that, is LPG was not on the list, but they are black diamond certified, so I asked them if they would sign up for the program and they did! Imagine that, a company that GOES OUT OF THEIR WAY to accomodate?!
The 2nd company I got a quote from was roughly the same price as quoted by LPG, but I feel that I connected with LPG and they offer what I need, so they are it. The 3rd company basically was charging me QUADRUPLE of what any company was. I'm not sure where they got off doing that, but they did. I had to laugh. The company I was supposed to meet with after LPG to get the final quote, as I wanted 5 – well, I just cancelled that. No need to look any further.
And lets talk about the initial appt. to get a quote. Stan, called within 12 hours of me inquiring, maybe less, considering I inquired in the evening through Belgard Pavers website. Stan showed up and my husband and I immediately wanted to become friends with him. He was sweet, funny, knowledgeable and loved our property, so had offered up Haley\\\\\\\\\\\\\\\\\\\\\\\\\\\\\\\'s design expertise. Simply just the kind of sales guy you want. Not pushy, not too salesy, just down to earth and truly stood behind the product and company he was representing! I like that! And he just bragged and bragged about Haley, who I will be meeting this week, I believe, and am very excited to meet her and begin this process. I know this is going to make our property just insane! I will post a review once work is finished. But, needless to say, I went with them. Professional, great choice of materials, pricing competitively priced, in fact better than most. I was so excited about all of this, I called Stan this morning and told him I wanted to turn our roughly 3500 square foot project into a 6500 square foot project. Needless to say I am excited.
"
"
Legacy is a gem of a company! Everyone was top-notch, from sales & design, to each skilled worker. They went to great lengths to finish before my houseguests came, and gave personal care and attention to every detail – beautiful workmanship on every stone, moved pots for me, took care with the tree roots, and left the site pristine every night. Haley (owner & designer) gave excellent design advice, and kept in touch through the whole job. Legacy is family owned, and they care. They do big jobs like the Corte Madera shopping center, but still treated my driveway as a high priority. We are thrilled with the results. Thank you, Haley, Stan, and the crew of Legacy Paver Group.
"
"
Working with Legacy Pavers was outstanding. From the first appointment to the completed project they were professional very kind and great to work with . I was completely amazed that they did my work and basically one day I would recommend them 1000%
"
PROJECT PORTFOLIO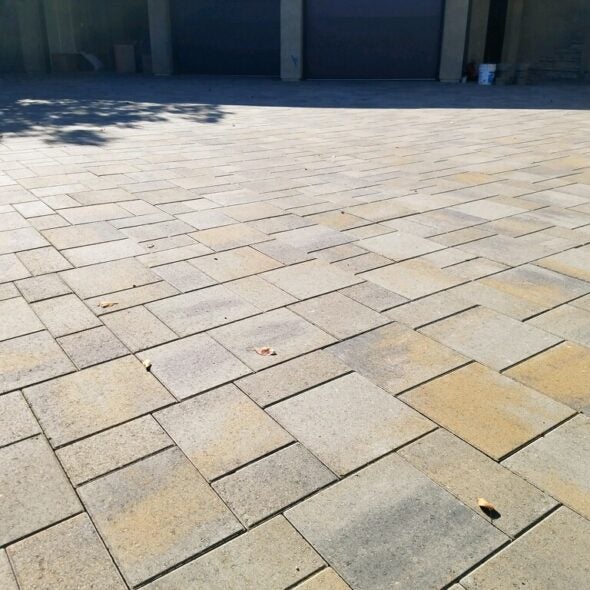 Recent Projects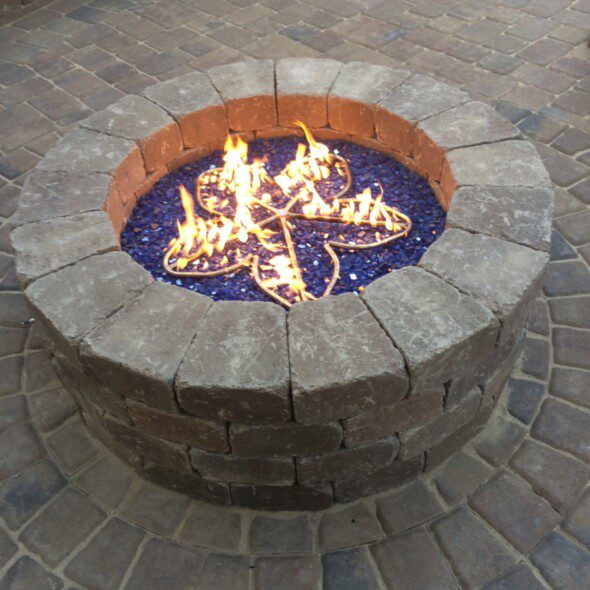 Recent Projects