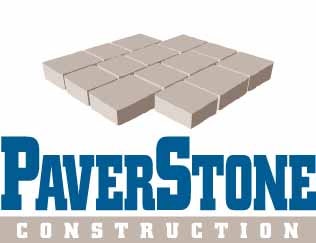 Paverstone Construction
Paverstone Construction provides professional design and installation for all your masonry & landscaping projects including irrigation, lighting, interlock pavers, retaining walls, ponds, fountains, and outdoor fireplaces to name a few. We are a fully Authorized Belgard Contractor in Georgia and we take pride in all our work. Contact us for a design consultation or with any questions about your next landscaping project.
ADDRESS
5100 Winters Chapel Rd
Atlanta, GA 30360-1426
Fill out the form below to contact Paverstone Construction
SERVICES OFFERED:
Driveway
Walkway
Retaining Walls
Pool Deck
Patio
Fire Pit
Fireplace
Outdoor Kitchen
Belgard Financing
Paver Restoration and Sealing
SPECIALTIES:
Pavers and Stone Masonry
High qualtiy work with 5 year gty.
33 years experience
"
RE: Letter of Recommendation for PaverStone Construction & Greenmark Landscaping
TO WHOM IT MAY CONCERN
We have hired both companies to do several jobs at our property over the past couple of years.
The first project involved a paver deck pool surround and retaining walls with stacked stone and natural boulders. Following these hardscape projects, Greenmark Landscaping designed and installed all new landscaping consisting of sod, shrubs, bushes and other ornamental plants and perennials.
PaverStone Construction later also installed a second paver deck in our backyard including a natural stone fire pit with a natural gas connection.
The latest project in December 2013 also involved both companies, in which we had our concrete driveway replaced with pavers as well as the rebuilding of our front stoop with natural and stacked stone.
Mark Erbesfield, the owner and president of both companies, is a very seasoned and experienced contractor in both specialties. He has great vision for design and materials. His landscape team includes a landscape architect, which helped tremendously envisioning what our backyard could look like.
Mark and his crews constantly communicate and kept us abreast of the progress, even when setbacks arose, which seem to be inevitable with any type of construction project. Mark will always strive to deliver the best product without cutting corners, neither in material grade nor workmanship. The work ethic of his crews is commendable throughout including cleanup, always leaving our property look great and presentable.
Overall, Mark and his companies deliver excellence in every aspect always leaving us with what we wanted and more.
Respectfully,
Michael & Elise Schroeter
"
"
To Whom it May Concern,
This letter is in reference to the work that PaverStone and Greenmark Landscaping provided to us over the past 2 years. We approached Mark to help us design a backyard project. Our house sits on top of a hill and had a steep hill falling off from the back of our deck. Having children, we were looking to terra-form the space and make a workable �??backyard�?� for our kids.
Mark brought in a landscape architect to help us design our plans. These plans included putting in two large retaining walls, a paver patio, a fire-pit and landscaping. This project ended up being more of a challenge than we expected. The City of Atlanta was extremely difficult to work with due to size and scope of the project. We were required to protect several large trees and the easement and design for water flow into the neighbor�??s property. Mark was able to adjust the project several times to finally get the design within the specifications defined by the City. This process ended up taking several months before we were able to get the City signoff.
Once the project started, Mark was great at allowing us to �??Phase In�?� the steps to allow us to address our budget requirements. We were able to put in the walls in one phase, the patio in a subsequent phase and landscaping, irrigation and grass later. We are also currently working with Mark to add in a grilling area. The whole project has taken almost two years to complete, but it has completely transformed the space and made our outside a great space for living and entertaining.
We have been very happy with the work that PaverStone has provided. He has been patient with us and helped to educate us on the different offerings available. As the project matured, they helped us navigate the process of selecting the different elements.
Mark and his teams have been a pleasure to work with and I would recommend him and his organization to anyone looking to take on a landscape/hardscape project.
Sincerely,
Gavin Harris
"
"
Dear Mark,
I am writing to thank you for the wonderful work your team provided for the construction of our new backyard. Your vision, leadership and support throughout the entire project was amazing. When we started our project, we had almost no backyard and the hill was a liability. Now we have a beautiful backyard and consider it a true asset. We know that the contour of our property and the very limited access created many challenges for your team. Your team was able to overcome these challenges and in fact made it work look easy.
Your extensive and creative use of retaining walls, steps and landings addressed the issue of multi-elevation changes and created a backyard for our children where there was none. We also love the work your team did in replacing our old broken concrete driveway and sidewalk with beautiful pavers.
We cannot be more pleased with the overall final outcome. It is not only aesthetically beautiful, but most importantly, very functional, and built to last a lifetime. The extra touches including the use of Native Georgia Granite put the final touch on an already beautiful design. I am sure that we will enjoy it for years to come.
Since the project was completed, your team has done an exceptional job of maintaining and enhancing the exterior of our home. We value the relationship that we�??ve enjoyed with the GreenMark Landscape and PaverStone Construction team members for the past ten years. It is my hope that we will be working with them for a long time to come.
"