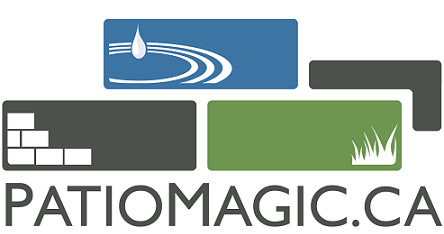 Patio Magic Inc.
Over 25 Years of creating outdoor escapes and dream landscapes. Full service company with high level expertise in hardscape construction. Consider us for your next project and build a relationship with a great company while we build you a great yard. Because every yard could use a little Magic!
ADDRESS
12 Rowland Cres.
St. Albert, AB T8N4B3
Fill out the form below to contact Patio Magic Inc.
SERVICES OFFERED:
Driveway
Walkway
Retaining Walls
Pool Deck
Patio
Fire Pit
Fireplace
Outdoor Kitchen
Retaining Wall
Paver Restoration and Sealing
AREAS SERVED:
Serving St. Albert, Edmonton, Sherwood Park and surrounding
SPECIALTIES:
Backyard patio's, outdoor kitchens, driveways.
Mosaic designs and inlays.
EXTERNAL LINKS:
"
"…Quick, Beautiful, Amazing! We were so impressed by Wayne and his crew, they truly are professionals…"
"
"
"…They provided those little extras you don't expect to see anymore, and the quality of their work speaks for itself…"
"
"
Our experience with Patio Magic began with a call to Wayne who put us in touch with a landscaped designer who work with us over the winter of 2017 to develop an amazing design that incorporated all the features we wanted in our yard. The quote we were presented with was thorough and accurate. The project started in late May and finished before the middle of June as promised. Their experienced team of Jake, Isaac, Jordan, and Lucas (along with Wayne of course) were professional, hardworking, courteous, and respectful of our home. Their caring and attention to detail was evident in all the work they did for us. We are completely thrilled with the result and thankful that we put our trust in Patio Magic to turn our landscape dreams into a reality.
"
"
Wayne and his crew did a front patio and step for us in May 2017. It completely transformed the front of our house. They came when they said they would come, and finished when they said they would finish. The end product is amazing. The crew were dedicated, hard working and polite. They were easy to speak to about any of the fine details or my expectations of the job. We are extremely pleased with the outcome and would highly recommend them to anyone wanting a "job well done". Thanks to Wayne and his staff.
"
"
Patio Magic is just that….Magic! This crew exhibited a level of teamwork that I haven't seen after 30 years in military and government leadership roles. Like a well- oiled machine, they worked as one; each supporting the other, each multi-tasking, and more importantly, each accepting nothing less than perfection as an outcome. The level of knowledge exhibited by this company was astounding! From the initial property and product assessment through design and construction, we felt unusually comfortable in allowing anyone from Patio Magic associated with the project to make final decisions at any stage. They are truly professionals and artists, and we couldn't be happier with the results! They will be my only choice for any future projects.
"
PROJECT PORTFOLIO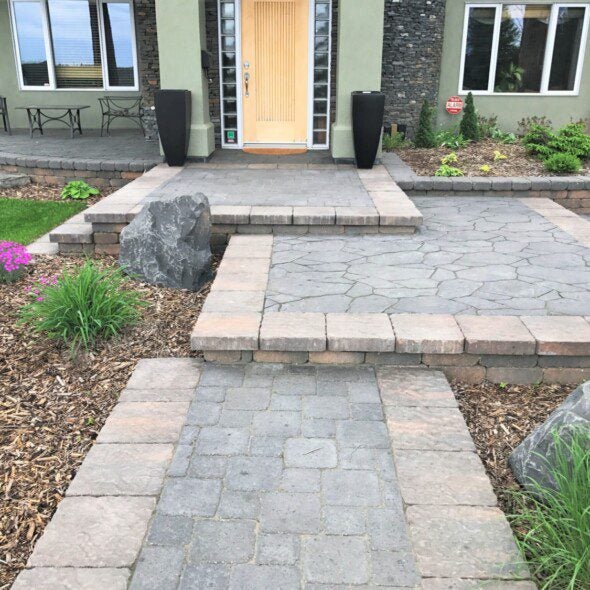 Curb Appeal Transformation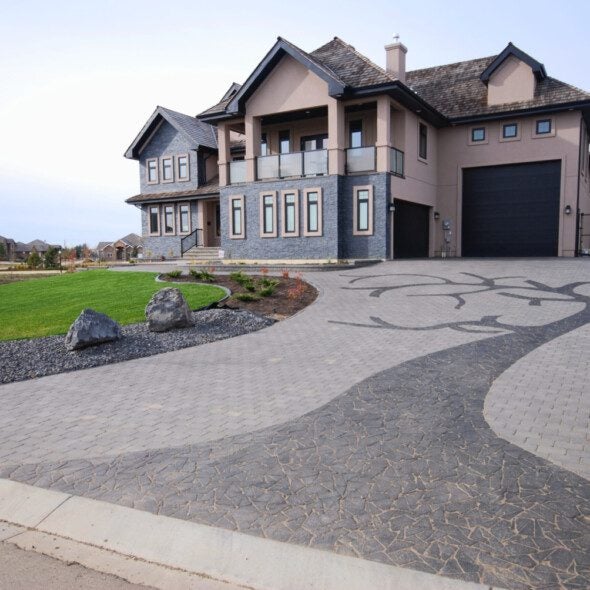 Grand Mosaic Driveway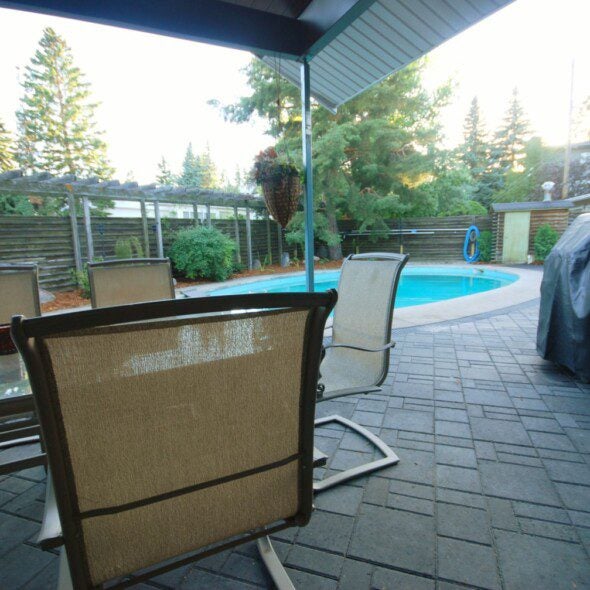 Pool Revitalization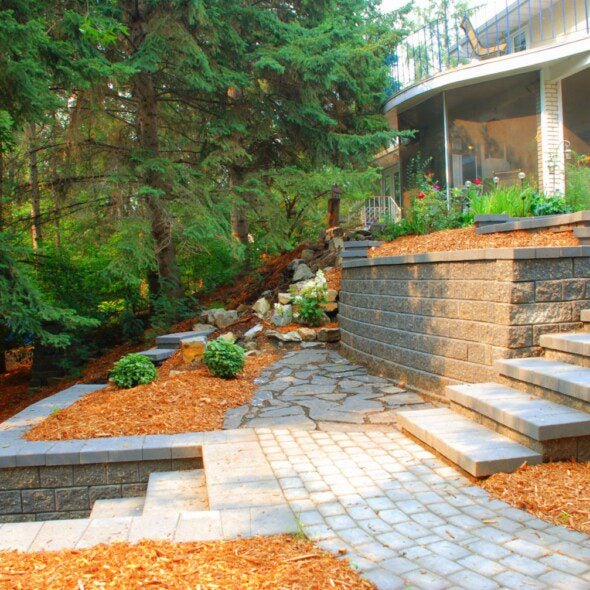 Terraced Yard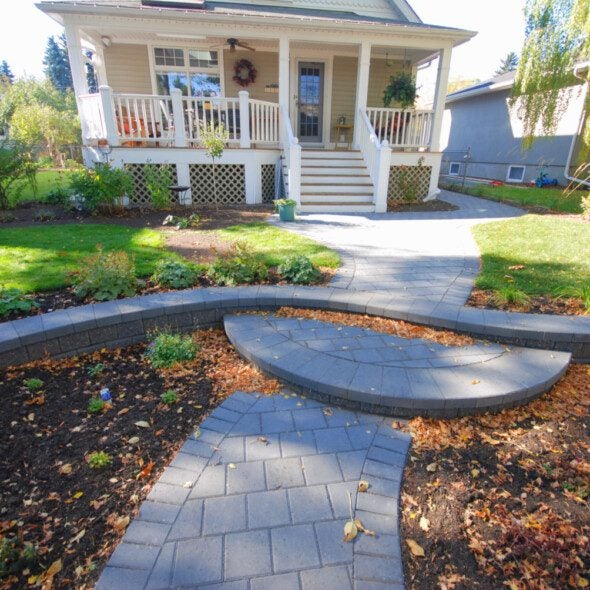 Front Appeal and Back Patio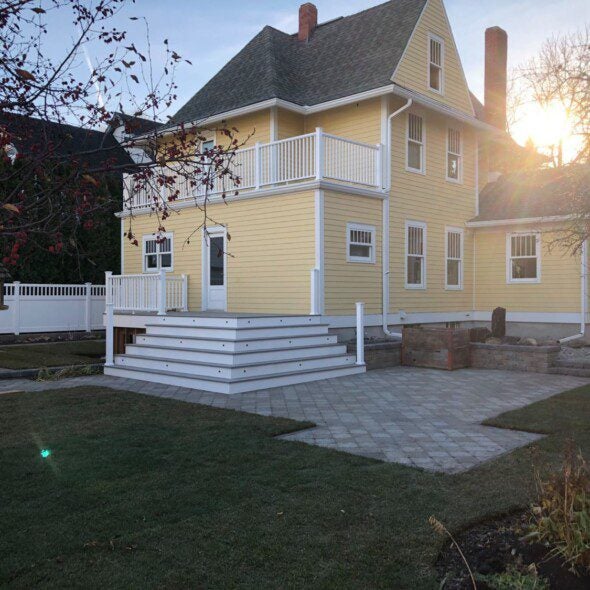 Formal Patio and Walkways