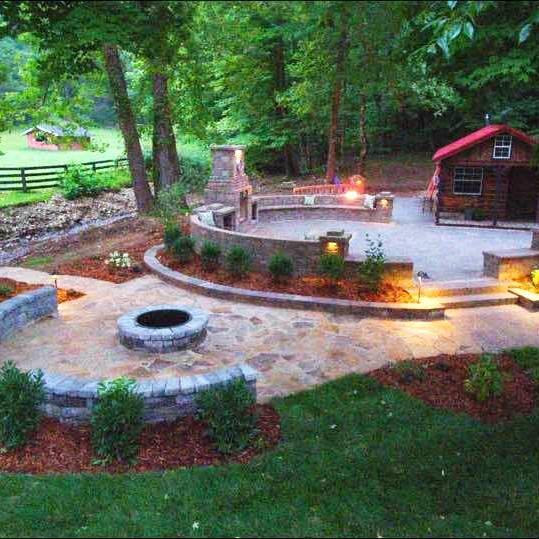 Lambs Lawn Service
We are a full service lawn and landscape company. From design to installation and after care we do it all in house. We have several crews employed, each with their own scope of skill. Celebrating 20 years of serving the area, you do not have to go far to find a neighbor who has used our services.
ADDRESS
5343 Buck Creek Rd
Floyds Knobs, IN 47119
Fill out the form below to contact Lambs Lawn Service
SERVICES OFFERED:
Driveway
Fire Pit
Fireplace
Outdoor Kitchen
Patio
Pool Deck
Retaining Walls
Walkway
AREAS SERVED:
Louisville and Southern Indiana
"
Cheryl Marking
· April 9, 2017
Lamb's recently completed an extensive front and back yard project for my husband and me. We live on a hilly lot and needed additional off-street parking and stairway access from street level to our front door. Dave Kruer, designer for Lamb, met with us and presented a design that met our needs. Dave and his crew are amazing- this project involved major hardscaping, including removal of unforseen rock, construction of stone retaining wall and stairway, concrete pull off parking and landscaping. The finished project was completed in unbelievable time and is gorgeous as well as functional.
Our satisfaction with the project prompted us to enlist Dave to do an equally extensive backyard revamp. They constructed a stone retaining wall, outdoor fireplace, extensive patio pavers and access stairs from patio to upper yard and driveway. Both front and backyard projects included sod, landscaping and lights.
These guys are truly professional and talented craftsmen. The quality of their work exceeded our expectations. Several of our neighbors have asked for Lamb's contact information and one has already completed a project.
Thanks R.J., Dave and your outstanding crew
"
"
We had landscaping done for a handicap side walk.
Went very well, very happy with their work.
"
PROJECT PORTFOLIO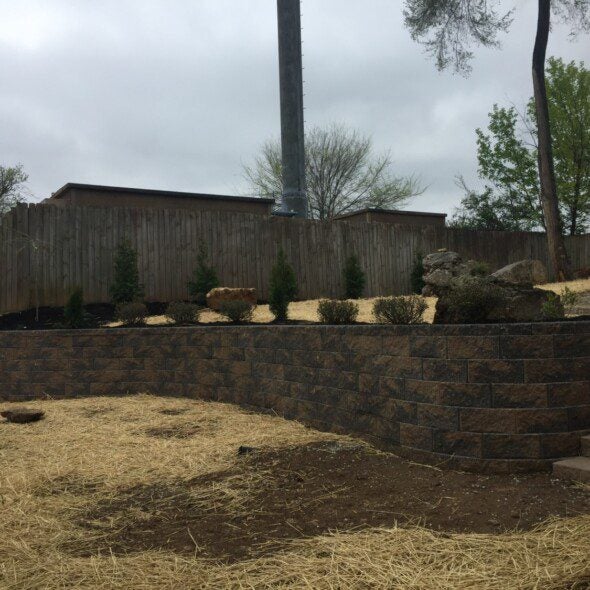 A few of our projects