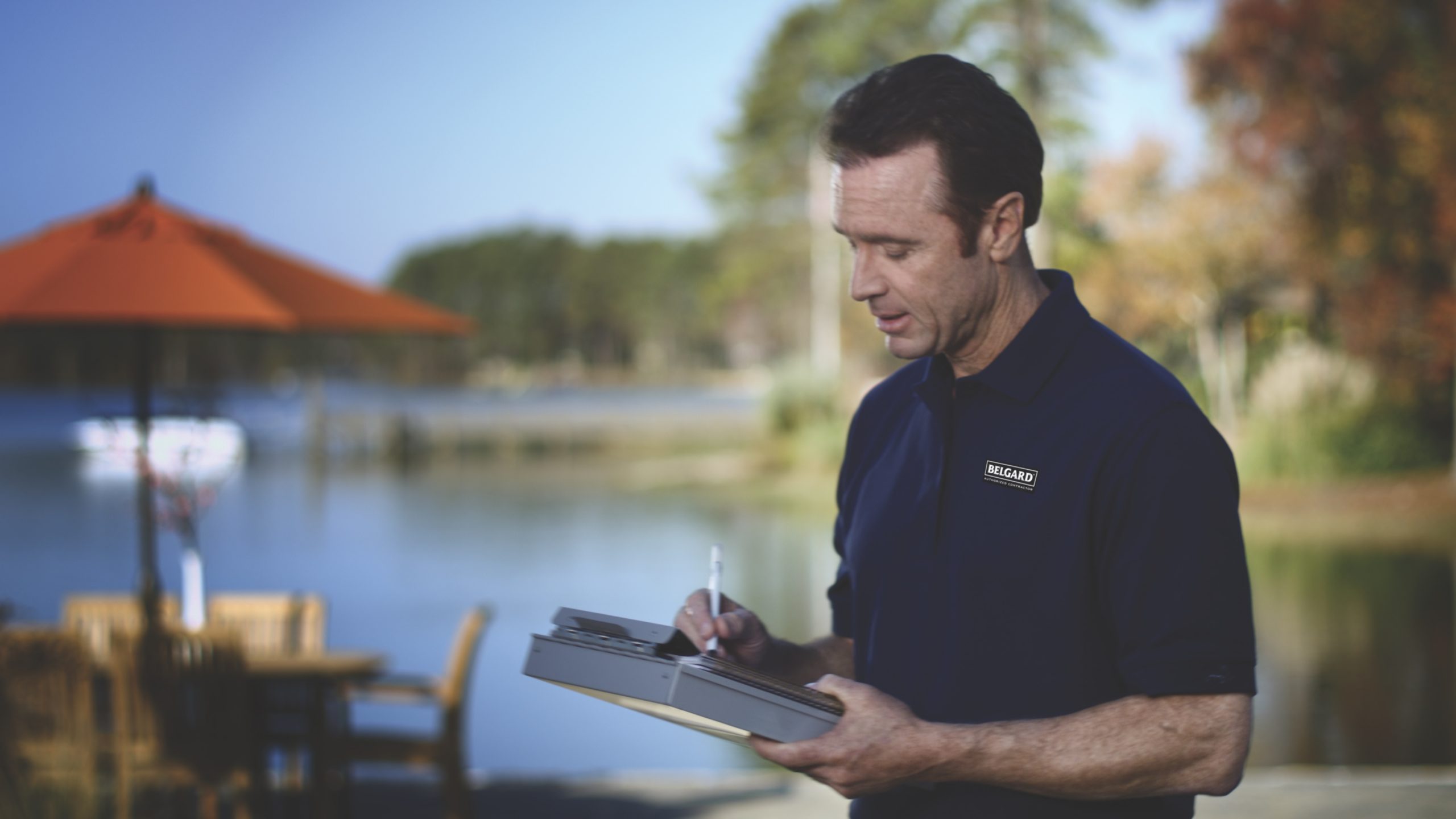 Interlock Pavers Inc. – The Paver Guys
The Paver Guys – your Bay Area Paver Company is a design build contractor who specializes in the development of unique outdoor living space. We enhance our clients outdoor lifestyle by building spectacular installations utilizing interlocking concrete pavers and segmental retaining wall products. We provide our clients with a comprehensive service to enhance their outdoor lifestyle by utilizing our adaptive talents to "Design the vision of your dreams… from Old World Tuscan and French Country Garden themes to Modern Contemporary Cityscapes, we're The Paver Guys making your outdoor lifestyle dreams a reality!!" Whether you're looking for driveway pavers, or if you are wanting to redesign your backyard, your project will be designed and built to provide a lifestyle and outdoor living experience similar to living in a '5 Star Resort' where you can vacation in a world of your dreams without ever leaving your own home. Interlocking concrete pavers allow your project to be built with precision, on time and on budget to provide a lifetime of enjoyment, all based on the vision of your dreams. While working directly with the Owner, Brian Schmidt, the quality assurance provided to our clients the absolute best project their money can buy… guaranteed. All of our projects will maintain an exclusive warranty on labor, material, and services provided, and we will maintain the lifetime product warranty on material offered by the manufacturer. The Paver Guys services customers in Contra Costa County, including the following cities: Alamo, Antioch, Blackhawk, Brentwood, Clayton, Concord, Danville, Discovery Bay, Diablo, Lafayette, Martinez, Moraga, Oakley, Orinda, Pittsburg, Pleasant Hill, San Ramon, and Walnut Creek. Additionally, The Paver Guys services the following cities in Alameda County: Alameda, Berkeley, Dublin, Fremont, Livermore, Oakland, Piedmont, Pleasanton and Castro Valley.
ADDRESS
2950 Buskirk Avenue, Suite 300
Walnut Creek, CA 94597
Fill out the form below to contact Interlock Pavers Inc. – The Paver Guys
SERVICES OFFERED:
Driveway
Walkway
Retaining Walls
Pool Deck
Patio
Fire Pit
Fireplace
Outdoor Kitchen
Retaining Wall
Paver Restoration and Sealing
AREAS SERVED:
Alamo, Brentwood, Clayton, Concord, Danville, Lafayette, Moraga, Orinda, Pleasant Hill, San Ramon, Dublin, Pleasanton, Livermore
SPECIALTIES:
Outdoor Living, Outdoor Lifestyle, Pavers, Fireplace, Fire Pit, Retaining Walls
EXTERNAL LINKS:
"
We just had Brian and The Paver Guys install pavers and a decorative wall in our backyard and we are so happy with the result!
Our original backyard was a combination of uneven concrete and brick, with a haphazard planter box taking up significant potential outdoor space, all framed with a leaning (and cracked in multiple places) decorative wall.
Brian's bid covered what we wanted, but also highlighted minor tweaks (how he would do a step landing, how he would modify an awkwardly placed downspout, etc.) which showed he was truly thinking about the big picture.
His crew ran into unforeseen issues excavating the existing decorative wall, but he came up with multiple options on how to best approach the situation, and the end result was a really nice wall with significantly improved drainage for the back of our property.
Brian was a great communicator throughout, keeping in touch with how various aspects of the project were progressing, and his crew was polite and professional the entire time. We can't wait to enjoy the summer in our new backyard!
"
"
Out of all the bids we received, Brian (owner, with wife Donna) included more detail and added design than any other bid. Our project was a patio, gas fire pit, sitting wall bench, seal new patio (also cleaned and resealed my existing 18 month old patio), sod lawn with irrigation, plus area lighting and The Paver Guys were able to do it all. They started on time, stayed on budget (no surprise costs), and finished when promised, which was huge to us because we needed to use the space the day after promised. Brian takes the quality of the job personal and made sure we were happy throughout the process.
We made a great choice by going with The Paver Guys.
"
"
There aren't enough stars and words of praise that I can give Brian and The Paver Guys team!
From the initial conversation with Donna to the consultation and stone selection with Brian to the install crew; each step was seamless!
Our patio had a ton of little issues (roots growing through it, a drainage no one knew about, difficult access, odd shape) and Brian took it all in stride. He communicated each step and hiccup we found, was always solution oriented and professional. I appreciated that he was very budget conscious with us and didn't make recommendations we didn't need.
One of the reasons I knew I was going to work with Brian (other than being just a really nice guy) was he had taken the time to connect with the business behind our property to see if they can use their parking lot to store their trucks and the stone. It was one less thing I needed to do and worry about and I appreciated that!
The week of dismantling and install the team was courteous, hard working, on time and easy going. You could tell they knew what they were doing and weren't wasting any time to get it done right.
I would highly recommend Brian and his team! I will certainly reach out to him again for any of my future homes. You won't be disappointed in selecting them to partner with to make your home beautiful!
"
"
I'm so very pleased with the outcome of my paver installation! It's a little work of art!! This is true craftsmanship, not concrete or modular paver installation– this is one paver at at time installation. Lots of hard work and lots of attention to detail. This is a very good company. The owner, Brian, visited the project almost every day. The walked me through the process and helped me make aesthetic, functional, and cost-effective decisions. I never felt I was being sold unnecessary work– quite the contrary. Brian helped me pause on changes that would become too costly and imprudent. I should add the craftsmen were polite and I felt perfectly comfortable with their presence all around my home. Very nice folks!!! One thing to bear in mind, because this is a ton of work, it's a big undertaking. The removal of old concrete, then the hand cutting of pavers. It's a noisy and dusty endeavor. But, well worth it in the end, and a far superior alternative to stamped concrete. I'm glad I was present for all of it, because there were questions along the way, and I was there to make important decisions. Also, to witness the hard work and placement of each paver helped me understand why the cost is what it is. I'm super happy with the experience (noise and dust notwithstanding). It's like they say, anything worth having is worth the effort. I love my home even more now. I highly recommend this company for paving!!!
"
"
The Paver Guys did a complete overhaul of our backyard to include fire pit, low voltage lighting, raised patio, outdoor kitchen, pathways, circle sitting areas, sport-court kids area and jacuzzi pad. We had a very basic idea in mind to make our backyard more useable. Brian took our idea and not only made it feasible but improved it beyond our expectations.
We did our diligence and received several estimates. TPG was not only competitive but promised to do the most complex job with intricate details that the other companies wouldn't do.
Brian was honestly excited to do our job and you could tell from the start of the design to end of the job. His crew was always professional and easy to communicate with. They were on time to the job site every day that the weather would allow. They worked 6 days a week if not 7.
The final outcome makes our backyard a destination and extremely inviting. Everyone that has seen the transformation is blown away. We would recommend The Paver Guys and Brian to anyone and would definitely use them again if we have another project.
"
"
We love our new hardscape, which was designed and installed by Brian Schmidt, the hands-on owner of Majestic. When we bought our house seven years ago, our 40-year old poorly installed cement circular driveway was already badly cracked, but the bottom fell out of the housing market and so did the equity in our house, so we waited.
When we were ready, we wanted to do it right – we had about 2000 square feet of driveway! We got 5 bids; not only was Brian's bid competitive with the others (including a bid for straight concrete), but Brian had the vision to offer a re-design of the front porch that has transformed the appearance of our house.
Brian's design features a number of details that really stand out in today's cookie-cutter market: short pillars to add lighting across the driveway, a three-brick border that picks up the color of the house and roof; and a grand front-door entrance.
The work crew at The Paver Guys are professional, considerate, as well as knowledgeable and skilled. I highly recommend TPG – Brian and his staff will transform your space!
"
"
From start to finish, Brian & team did an amazing job.
I'm a design professional. I had exactly what I wanted in mind (a bit more modern) and he worked with my plan, made suggestions and was professional and courteous throughout. The transformation was amazing. Not only was it aesthetically beautiful, but they considered drainage, wall placement for future construction and even installed the posts for a pergola project.
I had a limited budget and Brian made suggestions to keep the cost down but still achieve my vision. I can't possibly say enough positive things about The Paver Guys- hire him.
"
"
Are you thinking about a new driveway, walkway, backyard patio enhancement? Then Brian J Schmidt, owner and project manager of Majestic Interlock is the ideal choice to help you plan the details and bring your ideas to life.
Brian had many years of experience in the paving industry before starting his own company and his engineering background, knowledge of soil conditions, house foundation construction and repair proved very valuable in the work he did for us.
We wanted pavers to replace our cracked concrete driveway, walkway, steps and porch area leading to the front door. Brian drew up a detailed to scale plan of how it would look, and then he and his hardworking and friendly crew set to work.
Once the driveway concrete was removed, problems with extreme liquefaction of the adobe soil and the garage foundation became evident. Even though it took longer, Brian had the overall knowledge and technical background to solve both major problems. Soon after that, the project was completed and we are now enjoying the artistically designed and beautifully finished driveway, walkway and entryway.
One word of caution: You have to have patience! Because Brian likes to guide his crew personally and work each project himself, he sometimes gets slowed down, and the job can take longer than planned.
Brian and his crew are very easy to work with, and they go out of their way to keep the neighbors happy throughout the project and clean up the worksite when finished.
Brian's personal integrity became very clear to us as the work progressed, and you wouldn't expect anything less from an Ex-Marine who hasn't forgotten the noble values of the Corp.
"
"
Brian and his crews just finished the big project for my yard today and did a very good work. The project involved a retaining wall of engineered blocks, around 130 feet long and about 3 feet tall (from foundation rocks), and a 5-ft wide path of engineered slates along the retaining wall. They also built a new section of fence and a new gate for me, which were much better and durable than my old ones. The entire crews, with Isidro and Juan as foremen who specialize in such construction works, were great to work with, worked very hard and took prides of their works. I will consider Brian to take care of my future project when there is any.
"
"
I used TPG to redesign and hardscape my backyard that includes a swimming pool.
Project Start – I was initially impressed with the design skills of the owner Brian. I was also pleased how he worked with me and my budget.
Project Completion – I was very pleased with the outcome of the project. I was especially pleased with Brian's follow-through and emphasis on my being a happy customer. I was indeed a happy customer primarily due to Brian. He's a professional in every way, who related very well to my objectives and budget.
Would I use TPG again? – Yes, in fact, I plan to use TPG again in the coming months.
I recommend TPG and Brian if you are looking for quality work at an affordable price.
"
"
FANTASTIC! The Paver Guys hit a home run on all counts! From the initial pricing estimate provided DURING THE SAME MEETING (other bidders said they'd revert with pricing later, some didn't) to the gentle suggestions, every step of the way, on how to make the plan even better. Pricing was fair, and the project came in on time, as promised. An additional benefit is that Brian listens carefully to considerations and makes professional and thoughtful suggestions to improve the outcome significantly. Can't say enough; they're the best.
"
"
Brian and the Paver Guys provided us with an amazing front yard design, installation and customer service that fit our budget and is gorgeous. We had a small sinkhole develop and they repaired it free under warranty with great service. I highly recommend Brian, a veteran and dedicated family man, for your needs and in your budget!
"
"
Recently, The Paver Guys installed a beautiful concrete paver patio at my home. We wanted to create an outdoor kitchen with a sitting area, but did not have a layout in mind. Before sitting down with their master designer I was over whelmed. The Paver Guys were extremely helpful with ideas on the design and the products to be used. Such a delight to work with Brian. They were also very tidy during the process, which was an added bonus. Now we have a great outdoor area for entertaining this summer!
"
PROJECT PORTFOLIO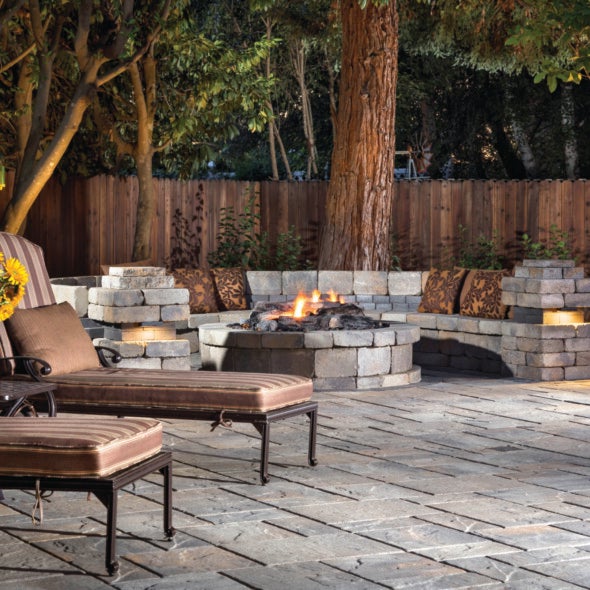 Silverado Country Club Residence - Napa, CA