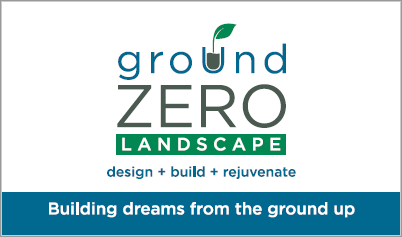 Ground Zero Landscape and Construction LLC
Ground Zero Landscape and Construction LLC, is a full service outdoor landscaping company. Specializing in expanded living spaces and outdoor living environments makes them a one stop shop for your entire project. Ground Zero Landscape and Construction LLC, can handle all portions of your outdoor projects from softscape to the hardscapes. This makes it easier on you the homeowner when you only have to deal with one contractor. One person, one company responsible for everything. Ground Zero Landscape and Construction does everything from the initial consultation walk through, preliminary bids based on ideas, to 3-D conceptual designs, CAD Blue Prints, HOA approvals and plans, city and county permits, to executing the project down to final walk through! Ground Zero Landscape & Construction offers the best warranty of most any competitor out in the industry and provides homeowners with one stop company who can complete their entire outdoor living space. Ground Zero is set up to deliver the best quality projects at a fair price. Ground Zero Landscape and Construction has a very thorough operating system that involves designs, blueprints, online project management, calendars, appointment sharing, day to day progress pictures and reports to digital folders that can be shared with you the client! Ground Zero Landscape and Construction uses the BEST crews who are among the best craftsmen and masons highly sought after in the entire industry state wide. Ground Zero Landscape and Construction specializes in middle range to higher-end jobs, typically starting with budgets of $10,000.00 or more. That is not to say we do not do smaller jobs, but we are much more selective with things like distance, scheduling and different aspects of the job. Meet the Business Owner Chad started his first landscape job at 18. Planting beans as a kid he realized it was his passion. By 22 he has his first contractors license. The fall of 2009 market crash cause him to lose everything he had and owned by 29. It was a small town big business. 35 employees 2 offices a fleet of trucks slowly dwindled away. Then Chad mostly services General Contractors track homes and commercial projects. He was licensed in AZ and NV and held 4 trade licenses. Masonry, Fencing, Concrete and Landscape. Just having his daughter he moved them to Phoenix found a job the next day and rented an apartment. 10.00 an hour he was back to the bottom he came from. "It was a depressing time" Chad said. Hence the name Ground ZERO Landscape and Construction LLC was made. The edge over the competition Chad has 14 different certifications. Lighting Design and Controls, Irrigation Design and Layout, Fertilizer Systems, Overlay Decking Applications, Certified Concrete Paver Installation, Sustainable Landscape Management, Artificial Rock Systems, Concrete, Masonry, Landscape certified, Master Gardner and he is currently half way through his ACLP AZ certified landscape professional which will make him one of less than 400 in the entire state of AZ. Chad is also a Belgard Authorized Contractor. Ground Zero Landscape and Construction is a proud member of the AZ Landscape Contractors Association, the Interlocking Concrete Pavement Institute, an A+ Rating as an Accredited Business with the Better Business Bureau and is licensed by the state of AZ, bonded and insured. Call today for a free consultation and ask about design services such as CAD or 3-D conceptual design services. We NOW also OFFER virtual consultations via Zoom Skype, Google Duo, Meeting, Face Time and more! www.GroundZeroLC.com
ADDRESS
16615 N 19th St
Phoenix, AZ 85022
Fill out the form below to contact Ground Zero Landscape and Construction LLC
SERVICES OFFERED:
Driveway
Walkway
Pool Deck
Fire Pit
Fireplace
Outdoor Kitchen
Retaining Wall
SPECIALTIES:
Outdoor Living Spaces
Outdoor Living Environments
Rejuvenations, Remodels and New Installations
Landscape Design and Construction
New Home Installations
Outdoor Kitchens and Entertainment
EXTERNAL LINKS:
"
Ground Zero did a great job on my complete front and back yard renovation project! I had a great time collaborating with Chad during the planning phase and then watched him and his team execute the plan to perfection. I would highly recommend Ground Zero for anyone wanting to complete a renovation project on their backyard. They are easy to work with, always put the customer first and have great communication throughout. Even after the project Chad and his team have checked to make sure everything is going well and that I'm happy with the finished project! Will definitely use them again on the next project!
"
"
job and found that they were either completely unresponsive, or not up to the task. A couple of contractions showed up and were given a thorough explanation of our vision, for the project, and presented us with completely different ideas, not to our liking.
We were fortunate enough to contact Chad, at Ground Zero. He arrived on the agreed upon date, on time, and with a refreshing degree of enthusiasm. He listened attentively and offered valuable, practical insight to the project. He promised a rendering, of what we'd discussed, within a few days. Boy, did he deliver! It was on time, with meticulous attention to finish and detail, (and this was just the drawing). We knew that Chad was our man and Ground Zero was the right company.
The project commenced on time. We were in the middle of a complete home remodel at the time. There was much juggling of schedules between all of the different contractors involved. Chad was flexible and understanding during the process. His staff was professional, courteous, and tidy; unlike several other contractors that were working on other projects in our house.
Chad brought a modern perspective to our project and arranged for us to meet with lighting professionals that showed us the latest/ greatest in underwater lighting. We went with their suggestions and are very happy with the outcome.
The final result is an indoor water feature that is dazzling and a showpiece. We couldn't be more happy with the finished product. Special thanks to Chad for taking the time to listen and for the contagious energy he brought to the project and to his workers who, never once, gave us reason to worry or doubt their progress.
I'm very happy to recommend Ground Zero Landscape and Chad to anyone. I'm also confident in doing so.
"
"
Positive: Professionalism, Punctuality, Quality, Responsiveness, Value
Ground Zero did a phenomenal job on my master bathroom courtyard and garden! They showed up early, were very organized and made sure every detail was addressed and done the right way. Being an Architect I've had the opportunity to work with plenty of contractors and Chad and his team are one of the best. I am already starting to plan my next few projects with Ground Zero and will continue to recommend them to anyone that needs great landscape work and outdoor design.
"
"
Wow!!! Ground Zero will always be who I turn to for any outdoor projects. I am so grateful to Chad and his crew for transforming our patio into a space that we love and utilize more than we ever did before. They designed a custom pergola that nestles perfectly in between the house and the pool. By adding this, it created a perfect area for being able to enjoy sitting by or being in the pool without being in the intense sunlight. They had the entire job done in one day!! The custom color matches perfect to the house. We added string lights and love the ambiance at night too! Can't thank Chad enough for taking our idea and making it even better than we imagined!! I love not having to mess with trying to put up umbrellas all the time to create shade…because shade is a must in AZ!!! We love our outdoor living space, feels like a resort now!
"
"
Positive: Quality, Responsiveness
We had a simple and a complex project going at the same time, and Chad's crew handled it perfectly. Simple was installing new irrigation, landscape lighting, and plants. Complicated was following recommendations from a Civil Engineer to make sure the pavers and drain system worked in tandem to prevent flooding in our home. Tolerances were extremely close and required perfect execution to make certain the plan would work. After going through several heavy Monsoon season storms, I'm happy to report flooding is no longer an issue in our backyard. And the added bonus is everything looks great! Chad has customer service down and is great to work with on a project – whether it's simple or complicated!
"
"
Chad runs a top-notch business and exceeded all of our expectations. We've worked with several contractors in the past and it is a relief to finally find someone who is honest and dependable. It's apparent that he values his customers and strives to ensure his customers are 100% satisfied. Do not hesitate to work with Chad / Ground Zero!
"
"
Chad and his crew at Ground Zero Landscape & Construction did a great job on our front yard. From demo to finish they were done in a day and a half. It looks better than we imagined. We love the pavers – excellent job! Thank you Chad Bennett!
"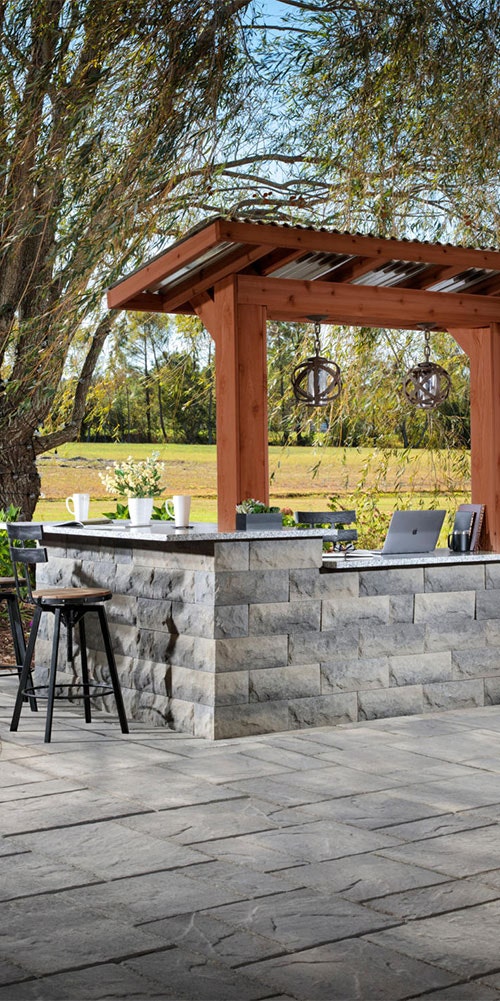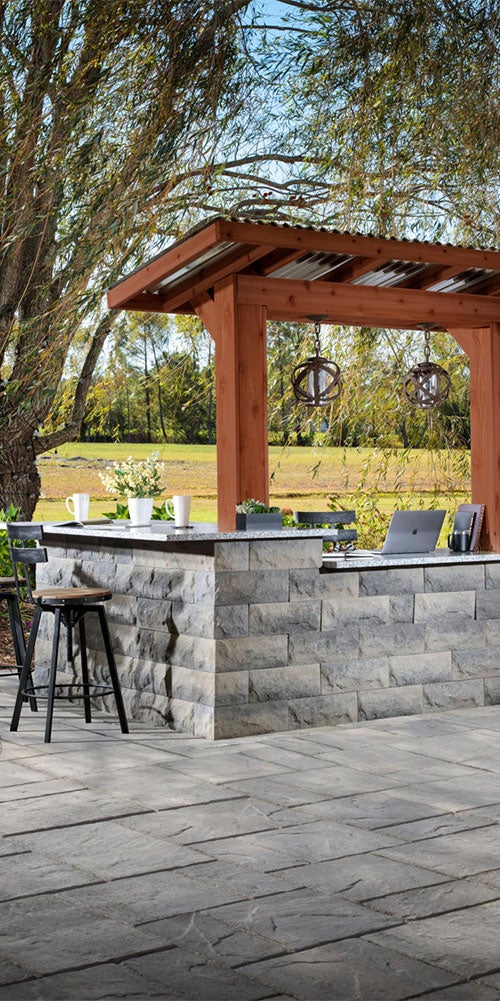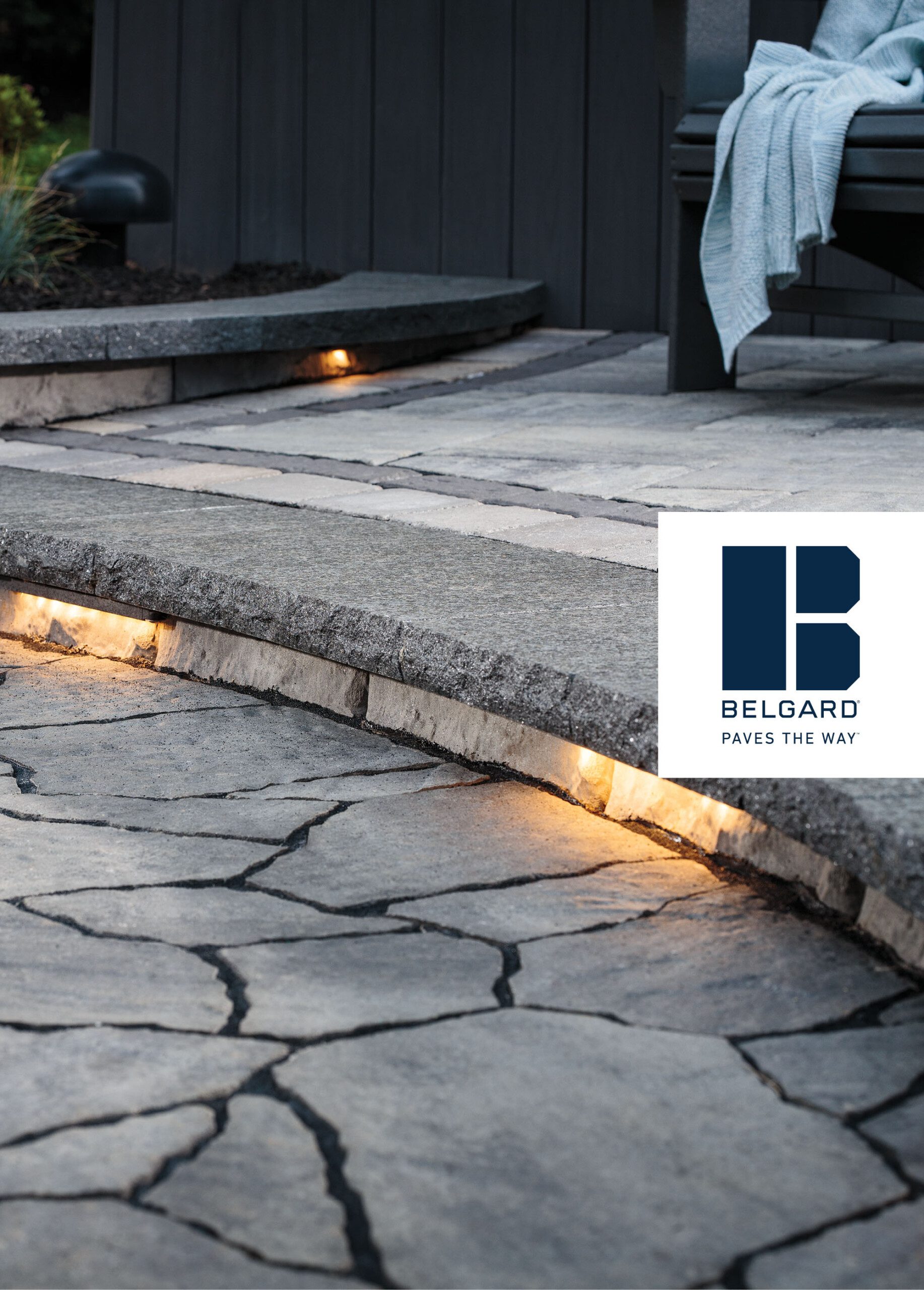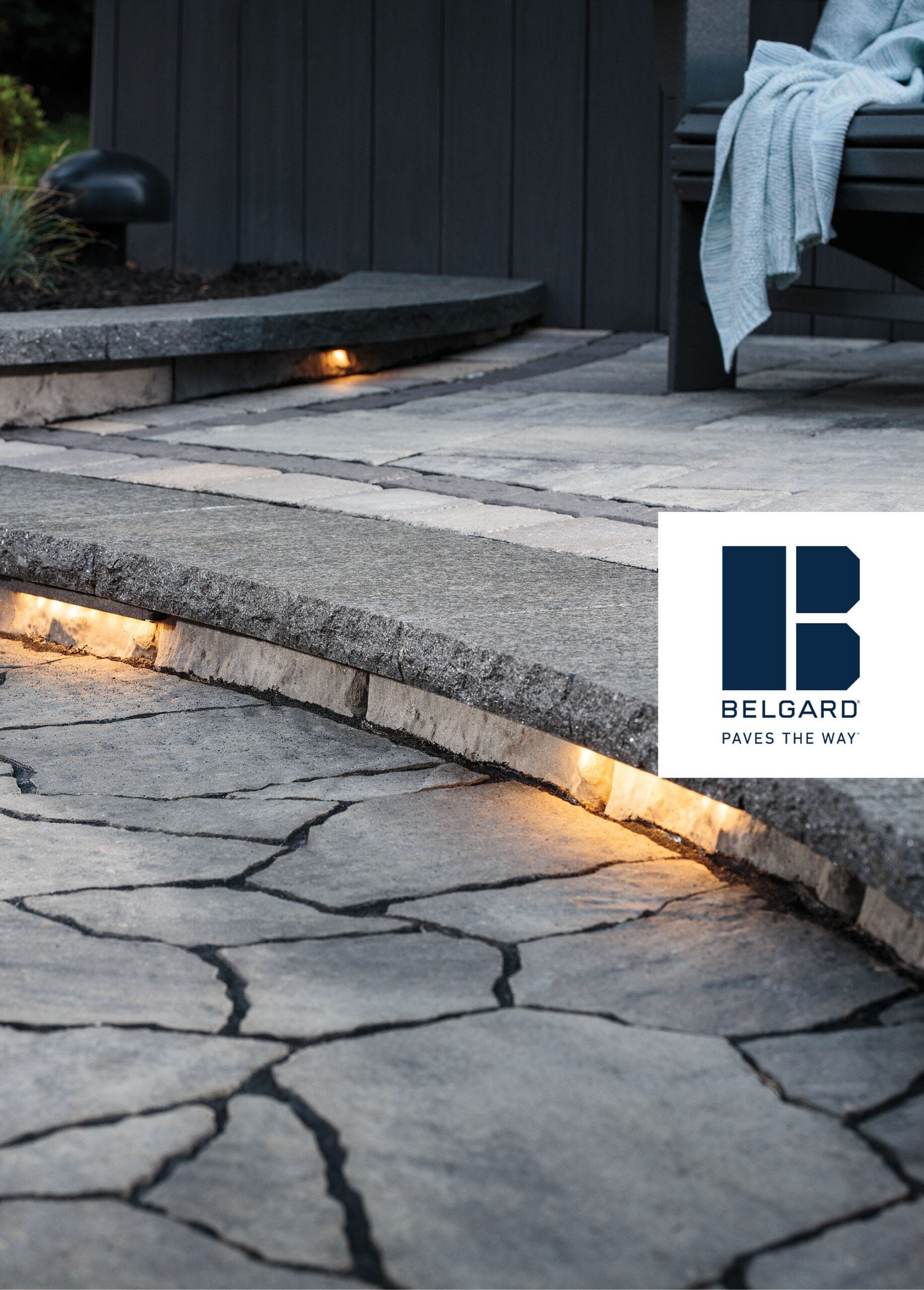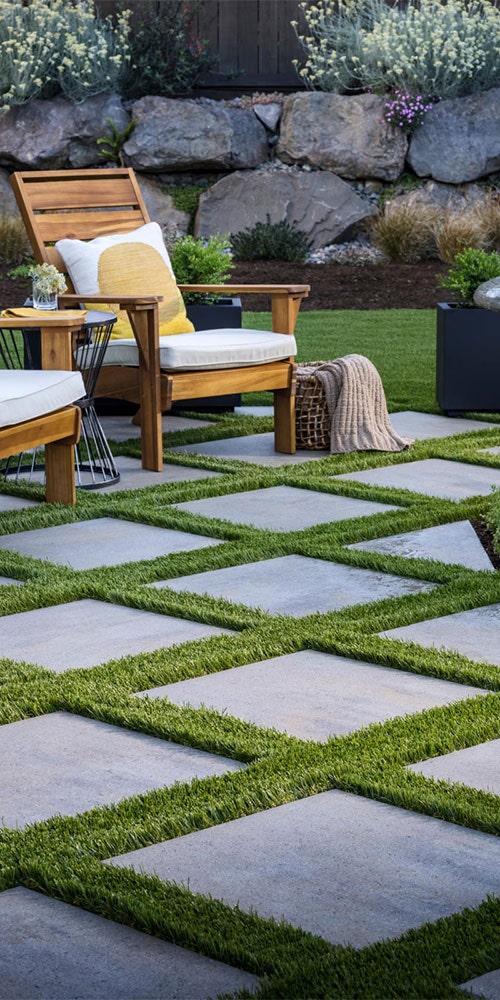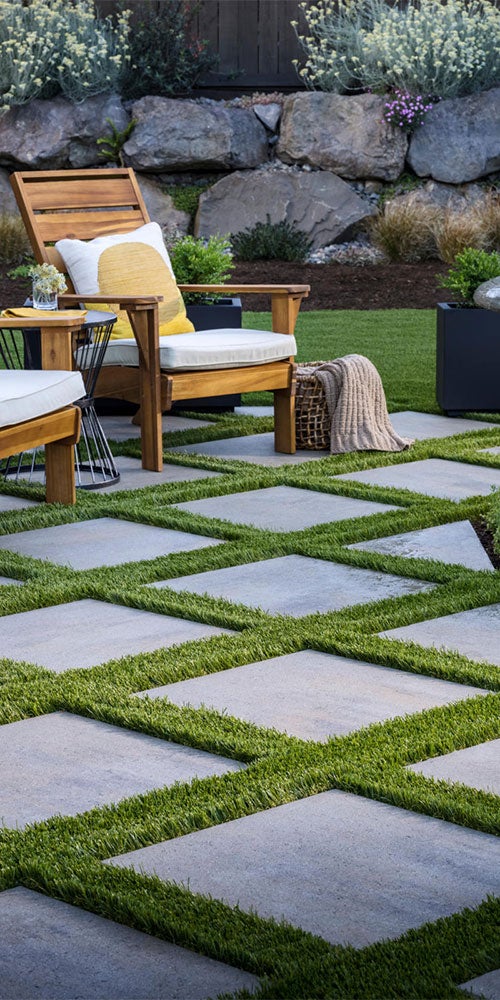 Sign Up for Newsletter
Sign up to be the first to receive inspiration, product announcements
and much more to help you make the most of your backyard.