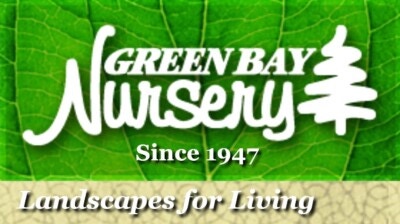 Green Bay Nursery & Landscape
Green Bay Nursery Specializes in Designing & Building Outdoor Living Spaces Whether you need a Custom Installation or a Landscape Renovation, our Talented Designers are masters at bringing your dreams to Life. We listen to your needs and dreams, perform a detailed site analysis, and then we bring it all together into one Comprehensive Landscape Solution, one that bears your own signature. Whether you need an Outdoor room, Barbeque Island, Fire Pit, Water Feature, Landscape Lighting, Lawn, Landscape plantings, Large Trees, Terracing, Retaining Walls, Natural Steps & Pathways, Decorative Walkways & Patios or a Custom Garden Structure, you can count on the experts at Green Bay Nursery to provide you with excellent results. We use industry-accepted methods for installation and always quality materials and nursery stock. Contact us today and let your dreams become reality. 920-494-2531 www.greenbaynursery.com
ADDRESS
1577 Langlade Avenue
Green Bay, WI 54304
Fill out the form below to contact Green Bay Nursery & Landscape
SERVICES OFFERED:
Driveway
Walkway
Pool Deck
Patio
Fire Pit
Fireplace
"
"I just received notice from the Gardeners Club of Green Bay that we won their 2010 Silver Trowel Award for the Commercial Category.
It is great to receive recognition for all of the hard work that you guys put into our building.
I will be sure to pass on your name as the designer at the awards dinner."
Thanks again,
Brian Schaefer
"
"
"Thanks so much for your help with designing our patio renovation. We are eager to see the beautiful colors of the new plantings and the overall new look of the landscape modifications. Andy (and his helpers) were GREAT to work with, I was really appreciative of their efforts to work through the rain yesterday.
I definitely will recommend GB Nursery and your expertise to anyone."
Have a GREAT day.
David M Stauffacher
"