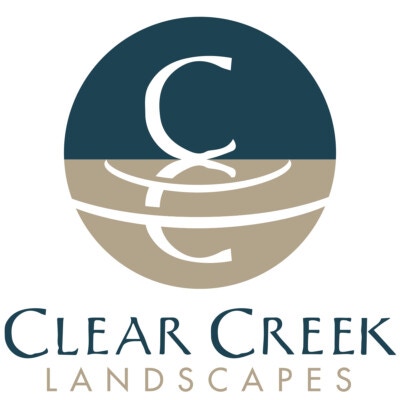 Clear Creek Landscapes LLC
Clear Creek Landscapes are leading Omaha landscapers that construct stunning, unique residential and commercial landscapes as well as hardscapes. We are proud to work within our community to find creative landscaping solutions and help homeowners transform their outdoor environments into beautiful, customized outdoor living spaces. Our landscaping adds value to your home, and create new, stunning outdoor spaces for your family to use and enjoy with Clear Creek Landscapes.
ADDRESS
15070 Chandler Rd
Omaha, NE 68138
Fill out the form below to contact Clear Creek Landscapes LLC
SERVICES OFFERED:
Accessories
Belgard Preferred Payment
Clean and Seal
Design Services
Driveway
Driveway, Patio, Pool Deck, Walkway
Elements Installer
Fire Pit
Fire Pit, Fireplace, Outdoor Kitchen
Firelace
Fireplace
Outdoor Kitchen
Outdoor Kithen
Patio
Paver Installer
Paver Restoration and Sealing
Pool
Pool Deck
Porcelain Pavers
Retaining Wall
Retaining Walls
Walkway
Wall
Wall Installer
AREAS SERVED:
Omaha, Ne
Elkhorn, Ne
Valley, Ne
Waterloo, Ne
Papillion, Ne
La Vista, Ne
Bellevue, Ne
Springfield, Ne
Louisville, Ne
Blair, Ne
Millard, Ne
Council Bluffs, Ia
Glenwood, Ia
SPECIALTIES:
Pavers
Retaining Walls
Hardscape
Softscapes
Shade Structures
Landscape Design
Outdoor Kitchens
Landscape Lighting
"
Clear Creek was a nice and professional group to work with. The finished project I was hoping for turned out better than my expectations dreamed. The quality of work is excellent/outstanding. It was a typical construction project with a few delays here and there but that was to be expected. I very much like the finished product they provided and l look forward to enjoying it many years. Thanks for a job well done guys!
"
"
The best part of my home building experience was working with Clear Creek. They never said 'No' despite hurdles associated with easements and my home builder. They presented solutions. They were always courteous. They listened and they cared both during the design phase and during installation. Their graphics and technology allowed me to see what my choices would look like during all 4 seasons and over time. They provided meaningful and well thought out opinions. My pool builder recommended them–that was the first time I heard about them. I know I'll use them again when I need a landscaper.
"
"
Luke and all the guys at Clear Creek Landscapes did a great job! From design start to end we knew exactly what we were getting. The 3D plans made our ideas come to life as Luke added his professional touches. The install team was fun, respectful, and informative. They included my wife and kids in the install and made them part of the experience. I enjoyed the process and the product and look forward to our next project with them.
"
"
We worked with Clear Creek Landscapes on a 2 phase job – front and back yards 1 year apart. In 2013 we demoed our 80 year old sidewalk, retaining wall and single car driveway in the front yard. We also ripped off a wooden porch addition and front porch stairs. Clear Creek replaced it with cobble stone steps and sidewalk, retaining wall and double wide driveway (mixture of concrete and permeable pavers). In 2014 we added an addition to the back of our house. Clear Creek built a retaining wall and used the dirt excavated from the addition to level our back yard. They also built a patio area with a fireplace, grill and water feature. An amazing transformation in both the front and back of our house!
"
"
Clear Creek did a substantial project for us: We build a pond with waterfall feature, fire pit and patio area (mid-yard) as well as an expanded back porch that featured an outdoor kitchen with pizza oven and pergola shading. They did a great job throughout. We had Luke come to the house and walked him through some ideas we had. He came up with some initial design plans and kept to the spirit of what we wanted to do but came up with a few great ideas on his own that we ended up incorporating into the final plan. Overall they did a great job. It took longer than we hoped, but EVERY good contractor in Omaha is overbooked right now it seems.
"
"
Thank you CCL for our fabulous new backyard! It came out better than I imagined. Dan made the whole project effortless.
"
"
Love them! They did an amazing job on our yard! I would highly recommend them!!
"
"
We were thrilled with Clear Creek and the work they completed for us. The crew was timely, professional, priced well and most importantly experienced! We will use their services again and again. Well done!
"
PROJECT PORTFOLIO
Belgard Installs