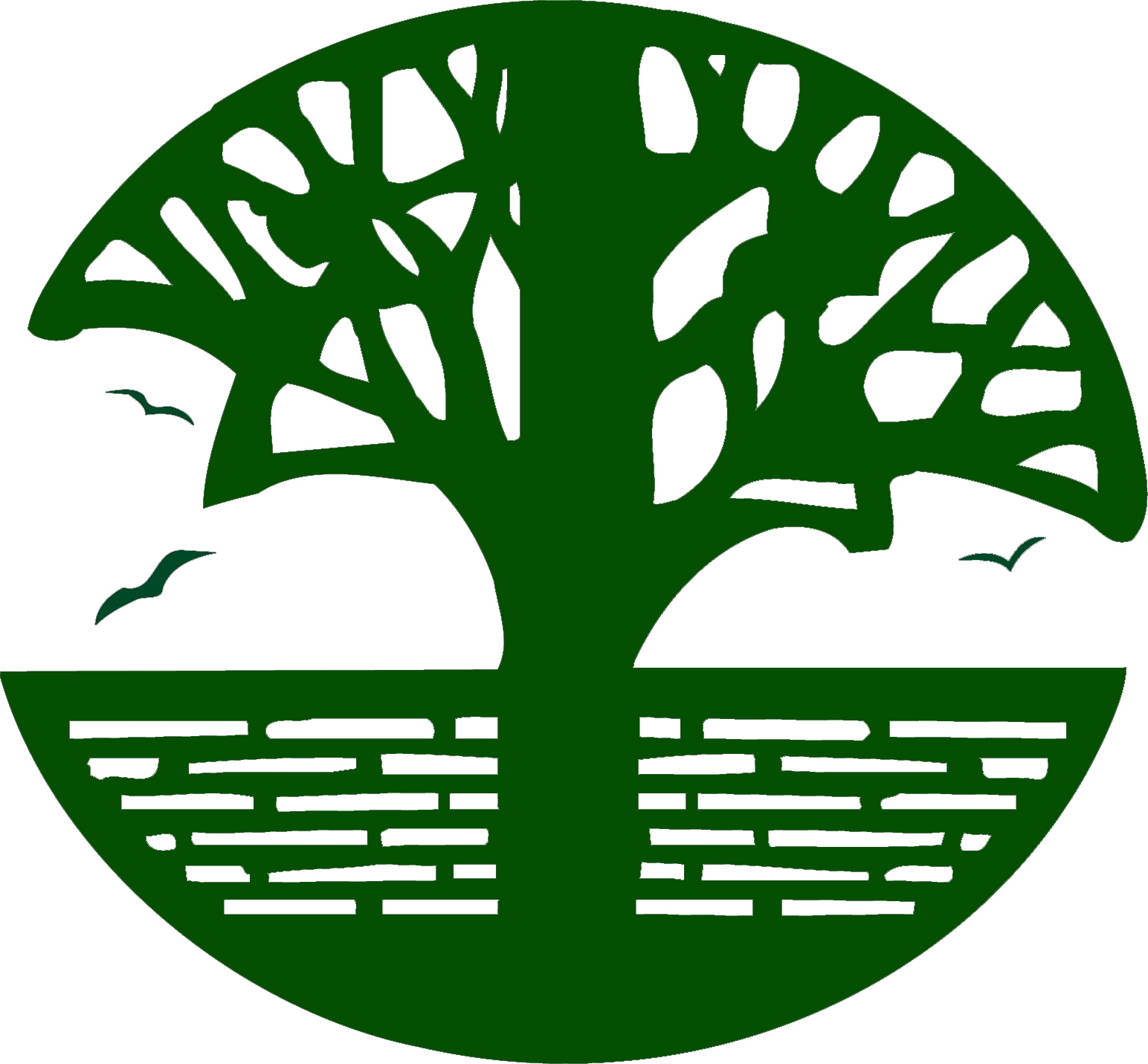 Chip-N-Dale's Custom Landscaping
ADDRESS
3001 WESTWOOD DR.
Las Vegas, NV 89109
Fill out the form below to contact Chip-N-Dale's Custom Landscaping
SERVICES OFFERED:
Driveway
Walkway
Retaining Walls
Pool Deck
Patio
Outdoor Kitchen
Belgard Preferred Payment
SPECIALTIES:
CUSTOM WATER FEATURES
CUSTOM MASONRY
CUSTOM LANDSCAPING
LED LIGHTING
CUSTOM BARBECUES
SYNTHETIC TURF
"
Bill & I have watched many landscaping companies work in our
neighborhood and the projects done by Chip-N-Dale's have always been outstanding. Thus, we called you when we had decided to re-do our front yard. We only knew that we wanted a meandering walkway and not so much grass. You carefully listened to us and found that my husband & I had totally different ideas. You came up with a plan that we BOTH really liked. You paid such attention to detail and supervised the entire project until it was finished.The crew that worked on our yard were wonderful……their work ethic was superior—they showed up on time every day, worked every minute, answered our questions when we had them, and cleaned up every day before leaving.
Our neighbors have stopped by and complimented us on our AWESOME landscaping. The lighting you installed
illuminates the entire yard and stands out as the nicest landscape in our neighborhood. We appreciate the knowledge, professionalism, and workmanship that you and your company possess. That is another reason we decided to have your maintenance division take care of our yard on a weekly basis.
Thank you so very much for designing an awesome yard for us. We are thoroughly satisfied with every aspect and would highly recommend you and your company to anyone seeking a custom landscape!
With much gratitude,
Bill & Pat Douglas
"
"
November 28, 2012
Chip-N-Dales Lanscaping:
My Wife and I bought our home new, 8 years ago. It is our first new home, built from scratch. We were beyond excited. At that time we were given 90 days to complete the landscaping plan for our unfinished backyard. We called many contractors, most of which never showed up. Chip-N-Dales and one other contractor met with us to discuss our yard plans. After much deliberation we chose to go with the other company because they were much cheaper. This was the biggest mistake I have made to date. The â??contractorâ? made a huge mess of our home. Nothing was right; nothing was done per the plan. Every aspect of the job was wrong, as well as the price wound up exceeding the Chip-N-Dales quote we had received. They kept adding costs as the job dragged on. We left the yard the way it was for several years until we finally could not take it anymore.
This past spring we came to a point were we could afford to make the changes to our home that would finally give us piece of mind. We again called around to several contractors to get quotes and ideas. After meeting with Greg, we came to the conclusion that I wish we would have years ago. Chip-N-Dales are the best in town. Everything they do exudes quality and integrity. From the planning stages to the finishing touches, they never stopped amazing us. I have lived in Las Vegas for 19 years and they are the only company to ever impress me with their customer service.
Greg provided us with a number of different options for our yard, and tweaked them multiple times to reach a plan that was aesthetically stunning and with in our budget. He then provided us with a detailed step by step pricing sheet, down to each individual plant type and pricing breakdown.
The crews were always friendly promptly on time, and diligent. Ruben who is the project manager always took the time to explain every aspect of the project and always took the time to answer questions we had, no matter when we called him. If we did not like the way something looked they addressed it immediately.
At jobs end, there was a walk-through were Ruben explained how everything works, and addressed any concerns. The yard looks amazing. Even after the job was complete one of the guys came out to add fertilizer to the in-line unit we have. He noted that the fountain was not working and brought it to my attention. He told me he would come back to get it working right. This was before I could tell him that the fountain was operating on a switch. I explained this to him and thanked him for his time.
In my opinion there is nobody better qualified to do the job, and nobody else will ever work on my yard. There may be cheaper companies in town, but I very seriously doubt any of them can come close to the quality and pride that Chip-N-Dales puts into everything they do. Please feel free to contact me for a reference or any questions or concerns.
Sincerely,
James, Leslie and Lola Fautt
"
"
When we decided earlier this year to dramatically update our backyard, we contacted and secured quotes from several companies here in Las Vegas. We were surprised that Greg Struhl at Chip-N-Dales was the only person to mention his references and actively encourage us to contact them. This we did and along with knowing that Chip-N-Dales had done several homes in our area, we selected them to do the work. Aside from new plants and trees, we also had the irrigation and lighting systems completely redone. The crew that was on-site to do the work was always timely, hardworking and cleaned up the area each day before leaving. We were so impressed with the job done by Chip-N-Dales that we also employed them for our on-going maintenance requirements.
Our yard looks stunning and on every aspect of the project Greg and the
Chip-N-Dales team exceeded our expectations. We enthusiastically recommend Chip-N-Dales for your landscaping and maintenance needs.
Dave Clark
"
"
Dear Greg,
Thank you for the extraordinary job you did on the design and execution of our front yard landscaping. You have certainly created a beautiful masterpiece that completely fulfills our expectations with unique and interesting elements. We are particularly pleased with the entry gate, courtyard, and the fountain which are the beautiful arrival statement we have always wanted. The compliments from friends and neighbors continue!
I also wanted to thank you for standing behind your work. As can be the case, some plant material did not survive but you were so diligent at replacing those items which we appreciate. I would remiss if I did not also commend your team of professionals who are so friendly, attentive, and detailed. They are indeed a pleasure to see each month.
I wish you continued success and I would be happy to serve as a reference and recommend you to anyone who is considering creative landscape design.
All the best.
Ann Hoff
"
"
Dear Greg,
It is so rare nowadays to have exemplary customer service that we want you know how truly satisfied we are with the outstanding quality of professionalism provided by Chip-N-Dale's Landscaping. My son and I appreciate the timely completion, excellent workmanship, and talent shown by you and your employees. The final product of our new backyard is beautiful. It has been a pleasure working with you. We highly recommend your company to anyone for your expertise.
Sincerely,
Janie Ponteprino and Matthew Rush
"
"
Dear Greg, I would like thank you and the whole crew at Chip-N-Dale's. You guys have done an awesome job on my back yard. I am truly impressed with the transformation from a dirt yard to a show case yard. Your attention to detail is very outstanding. Your service was fast and on time. It was a great pleasure to come home and all was as you said it would be. You not only gave me a beautiful yard, on time, exactly as drawn by your company, you transformed my house into a home. Thank you for a great job.
Dianne Savage
"
"
My wife and I reside within a guard-gated community in Las Vegas. When we first moved into our home in 1997 we had hired a reputable landscaper for our exterior projects. While satisfied with this initial service, we always knew it was lacking in terms of curb appeal. Approximately 2 years ago we hired Greg Struhl, owner of Chip-n-Dale's, to redesign and implement the exterior projects which we currently enjoy on a daily basis. He came highly recommended and did not disappoint.
Greg had the vision to integrate the positive features of our original landscaping with new hardscape elements, plant material and accent lighting to achieve a truly amazing transformation.
While extremely satisfied with the result, we were equally impressed with the construction process which was accomplished in a timely and professional fashion.
Invariably our neighbors will comment on how nice our house looks. These observations are due to the Maintenance Division's commitment to excellence and attention to detail. When issues arise on rare occasions, direct communication with Greg is possible and encouraged. His responsive team members tend to issues and concerns in a very timely fashion.
Greg has remained interested and engaged in our custom landscaping project even at this late date, as if it was his own home. We would highly recommend their quality services and will continue utilize his company for our future and ongoing needs.
Michael and Melanie Squitieri
"
"
When we moved into our newly built house we asked for references on landscaping and selected
Chip-N-Dales after the discussions with Greg on options and features he suggested with some input from us. The drawings were very clear and the planting have really attracted many varieties of hummingbirds which was one or our personal goals. Frank and I are very pleased with the results and were very happy with the team of workers who completed the work. Not only are we pleased but I think our hummingbirds are quite happy with it also.
I would wholeheartedly endorse Chip-N-Dales for any landscaping project. They provide competent customer service in all aspects of the job. The staff/crew is friendly and professional. They exceeded our expectations.
Marilyn H. Wheeler
"
"
Dear Chip-N- Dales Landscaping,
I really want to thank you so very much for the wonderful job your company did changing our back yard from dull and uninviting to absolutely spectacular.
We have lived in our home for over ten years and have spent many hours contemplating what we could do with our rather large yard. We watch all the design shows on television and finally agreed we needed to hire a professional. We interviewed a couple of difference landscape designs firms here in Las Vegas and by far your company met our expectations and even exceeded them. You came in and asked a lot of questions which enabled you to really focus on what we wanted. Then you designed our dream backyard.
Every step of the process was smooth and professional. Your entire teams from the stone workers to the landscapers were absolutely fantastic. Please let them know how much we appreciated their hard work.
Even though professionally I am in the travel business and can go any where on vacation, my husband and I feel we are on vacation every time we step outside. The only thing missing is a pool boy.
I would highly recommend your company to anyone out there looking for a real treat.
Sincerely,
Charlene Fuentes & Tor Hamre
"
"
I want to extend my appreciation for the beautiful yard you designed and built for Tammy and I. We go out there every day and enjoy it. Family and friends comment on the uniqueness and charm of the landscape. It took us a long time to realize landscaping wasnâ??t our expertise. My mother in law said it was worth the wait.
Thanks Chip- n- Dales.
Dave and Tammy
"
PROJECT PORTFOLIO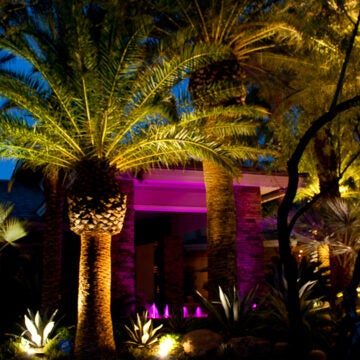 Project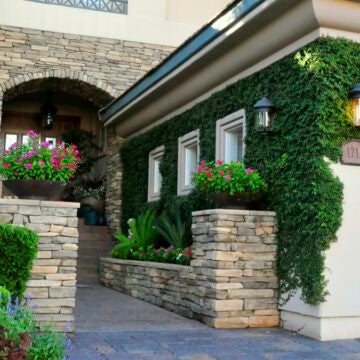 Project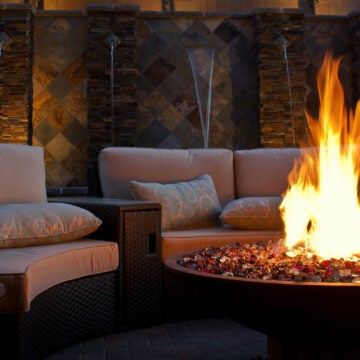 Project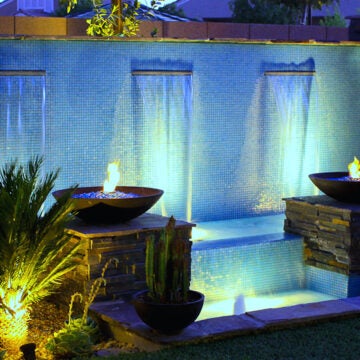 Project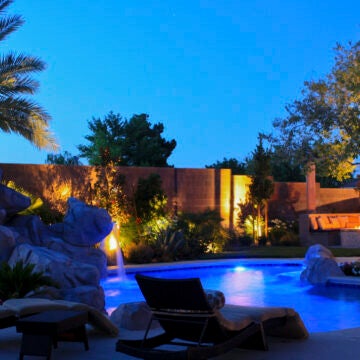 Project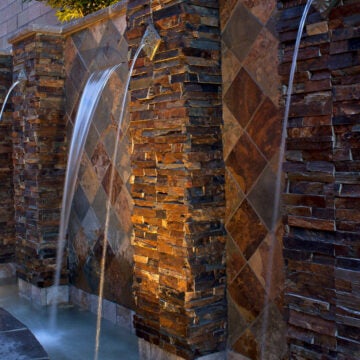 Project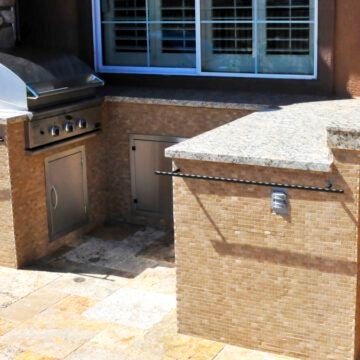 Project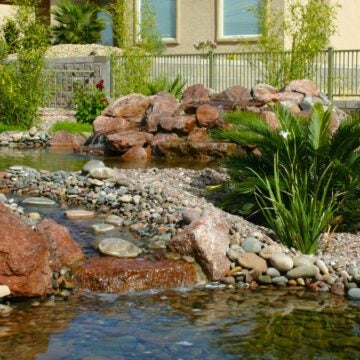 Project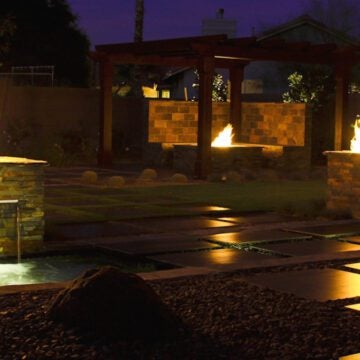 Project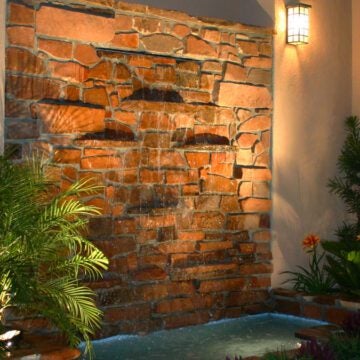 Project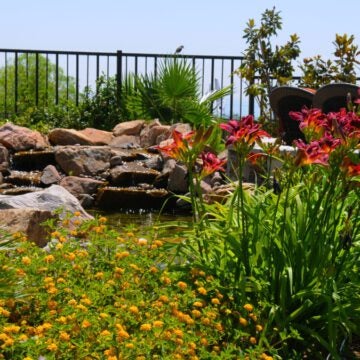 Project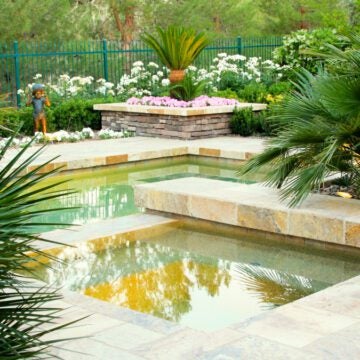 Project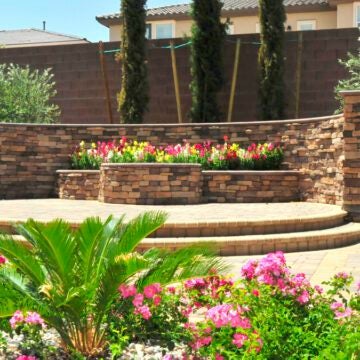 Project
Project
Project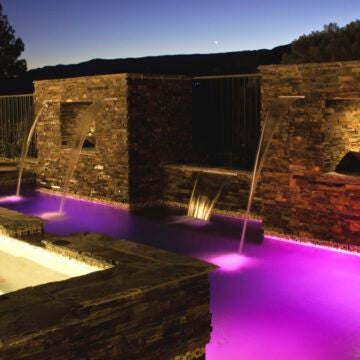 Project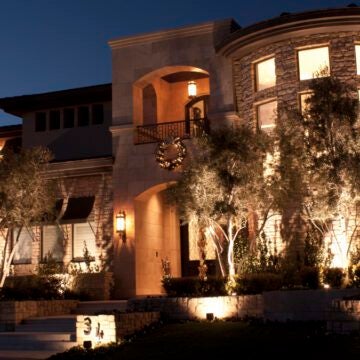 Project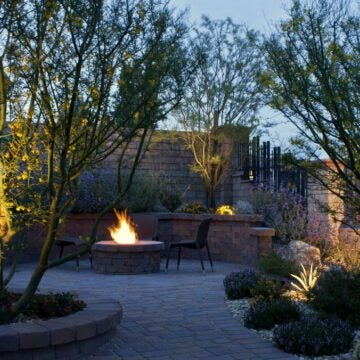 Project