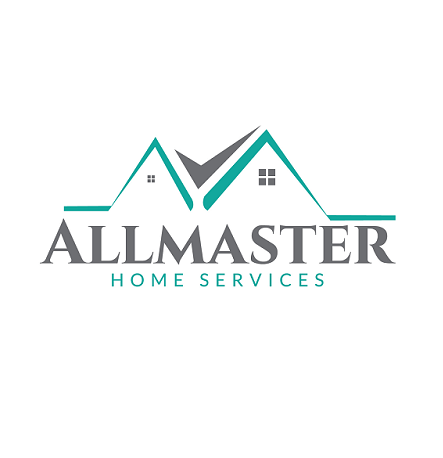 Allmaster Home Services
As a family and veteran owned and -operated business that has served the area since 1987, we have established ourselves as one of the most qualified and knowledgeable home improvement companies in the region. Our specialists have undergone extensive training, and we rely on only the most well-known brands in the industry to ensure we offer our customers products that are of the highest quality. We also place a strong focus on providing our customers with exceptional service, and we will spend as much time as it takes on your home to ensure you are completely satisfied.
ADDRESS
7609 Energy Parkway Suite 801
Baltimore, MD 21226
Fill out the form below to contact Allmaster Home Services
SERVICES OFFERED:
Accessories
Belgard Financing
Clean and Seal
Commercial Authorized Contractor
Design Services
Driveway
Driveway, Patio, Pool Deck, Walkway
Elements Installer
Fire Pit
Fire Pit, Fireplace, Outdoor Kitchen
Firelace
Fireplace
Master Craftsman
Outdoor Kitchen
Outdoor Kithen
Patio
Paver Installer
Paver Restoration and Sealing
Pool Deck
Porcelain Pavers
Retaining Wall
Retaining Walls
Walkway
Wall
Wall Installer
AREAS SERVED:
Anne Arundel County, Baltimore County, Calvert County, Carroll County, Cecil County, Charles County, Frederick County, Harford County, Howard County, PG County, Montgomery County
SPECIALTIES:
Retaining Walls
Paver Patios
Outdoor Living Spaces
Water Management
Foundation Repair
Basement Waterproofing
Sunrooms
Shade Products
Outdoor Kitchens
"
Allmasters really saved the day for me. I had a retaining wall that goes around my upper pool yard that was put in by the previous owner. It had been failing for about a year but after the winter we had the wall was really starting to lean pretty bad in one section.
I started getting quotes from various providers because I knew I would need to do something by the end of the year. Of the four providers that I received quotes from, Allmaster was by far the most thorough and professional. The others were fine too but Steve took the time to walk us through the issues with the existing wall, the options and the risks. Their quote was also delivered much faster than the others. The pricing was all pretty comparable.
So, a week after I got the last quote (Father\\\\\\\'s Day weekend) the wall actually failed. Because it was holding up my pool yard I was a little concerned about the structural integrity of the inground pool itself. I emailed Steve on Saturday since he was my top choice anyway to see what their schedule looked like. He responded within 30 minutes and was able to rework the schedule to fit us in right before July 4th weekend. He even came out to the house on Father\\\\\\\'s Day Sunday to take a look, assess whether there was any issue with the pool and get paperwork done.
Allmaster kept me informed throughout the process regarding the delivery of the material, the status of the crew and the completion of the wall. The crew that came out was great and worked hard each day (3 days, including a Saturday) and the wall looks great! They cleaned up the work area, put down new grass seed and straw, and put my fence back up for me. There was never a discussion about extra costs or anything although I am sure it probably took them a little more time than they anticipated. There is even a warranty on this wall so I feel much better about the money I spent.
I would not hesitate to use this company again. The price was competitive, they were very responsive, and the end product was better than expected. Can\\\\\\\'t ask for much more.
"
"
The materials came and were Perfect, including some extra blocks and wall caps. The crew removing our old and crumbling retaining wall were efficient and cleaned up every day. The crew installing our new retaining wall were experts and worked diligently to create a beautiful new wall. Our neighbors already compliment us on the new wall. I would highly recommend them for any retaining wall project. They were very professional and simply "great to deal with"!
"
"
I don't ever review but I was very impressed and satisfied with Allmaster. Professional and excellent work. They worked with me to design what I was envisioning and the outcome was exactly what I wanted and expected. That doesn't always happen! The project started in September 2021 and finished within the timeline. They did an amazing job, beyond happy with their work!
"
PROJECT PORTFOLIO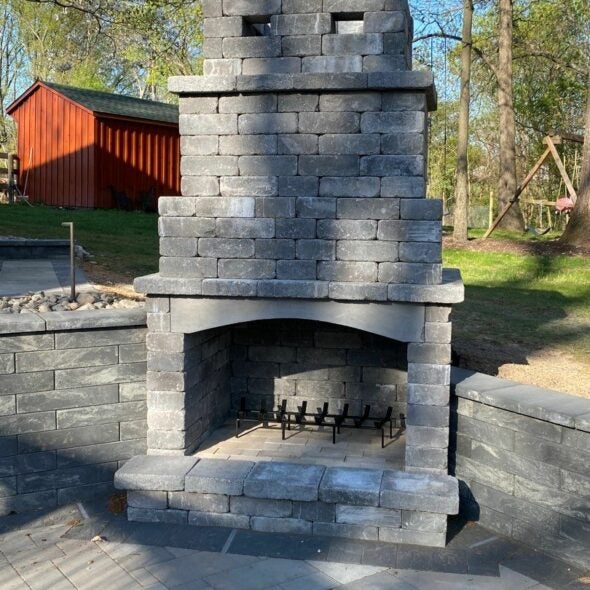 Patio, Bench, Wall and Fireplace