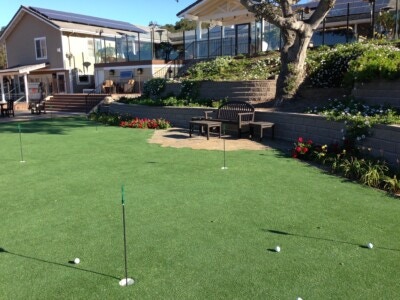 AAA Landscaping
We are a full service design, build, and maintenance company for residential and commercial clients within San Luis Obispo county. We are a dedicated team consisting of a general contractor, landscape designer, construction crews, maintenance crews, and irrigation technicians. As part of who we are, we specialize in the finest quality of customer service and craftsmanship in all aspects of the landscape business while being responsive to your budgetary constraints. We are always up to date with the most innovative progressions in landscaping. Whether it's using water-wise plants, water saving MP Rotator sprinkler and smart timers, or pollutant cleaning permeable pavers, we have the knowledge and experience to save you money and save the environment. If you desire innovative landscape design ideas, an easy and stress free landscape project or maintenance service, contact us at any time.
ADDRESS
5450 Edna Road
San Luis Obispo, CA 93401
Fill out the form below to contact AAA Landscaping
SERVICES OFFERED:
Driveway
Walkway
Retaining Walls
Pool Deck
Patio
Paver Restoration and Sealing
"
Sherly & Lou
We are very happy with the work you did for us on our Cayucos bluff backyard. Your design was very creative, and it integrated especially well with the deck that we already had in place, in terms of colors and flow. The workmanship was excellent!! We had a small issue and you promptly came out and resolved it. Thanks you for a beautiful job!
"
"
We would like to recommend AAA Landscaping. In May of 2008, we contracted with AAA Landscaping to do some landscaping in our front yard. They were able to capture the ideas we put out to him, priced the project reasonably and competitively, and finished the job in a timely manner. Their employees were courteous, worked safely, cleaned up the jobsite daily, and it was a pleasure to have them around until the job was completed. I would highly recommend this company not only for landscaping, but for hardscapes as well.
"