For those hardscape contractors whose business offerings are limited strictly to paver and landscape wall installations, now is the time to expand your business into full outdoor living solutions. The stay-at-home mindset that pervaded 2020 spurred an unprecedented growth in outdoor living additions and renovations. Homeowners are not only looking for more enjoyment for their time spent at home, they're looking for more space to manage home-based work and learning needs. By responding to this demand and expanding your company's capabilities, you can manage your workload in a way that increases both sales and profit margins.
1. Offer Multi-Room Designs with Special Features
Large scale outdoor living spaces have become the norm, especially in custom homes. This trend was already on the rise, but exploded in 2020 with people now spending more time than ever at home. Members of the Belgard Contractor Program have free access to the Belgard Design Studio for design assistance and photorealistic 3D design renderings that can include product quantity estimates. Check out a sample 3D virtual reality rendering below.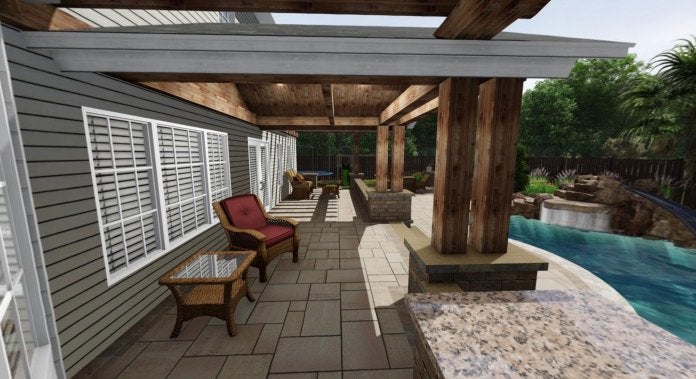 Belgard also offers multiple product lines that make it easy for hardscape contractors to expand their offerings to include outdoor kitchens, water features and fire features. This includes a line of modular prebuilt outdoor living room and kitchen components, easy-to-assemble fireplace and grill island kits, and the new Artforms™ Panel System that easily clips together to install any number of outdoor features. See examples below.
2. Incorporate Hardscape Lighting Packages
Belgard now offers lighting solutions for hardscapers! We have partnered with Tru-Scapes landscape lighting to provide reasonably priced, high-quality, simple-to-install lighting that has the ability to be controlled by a mobile app. Lighting packages can be ordered to include pillar lights, low-voltage pathway lights, accent lights, hardscape step and wall lights, in-paver lights, and bluetooth transformers. Components are packaged together along with a power source to connect them all.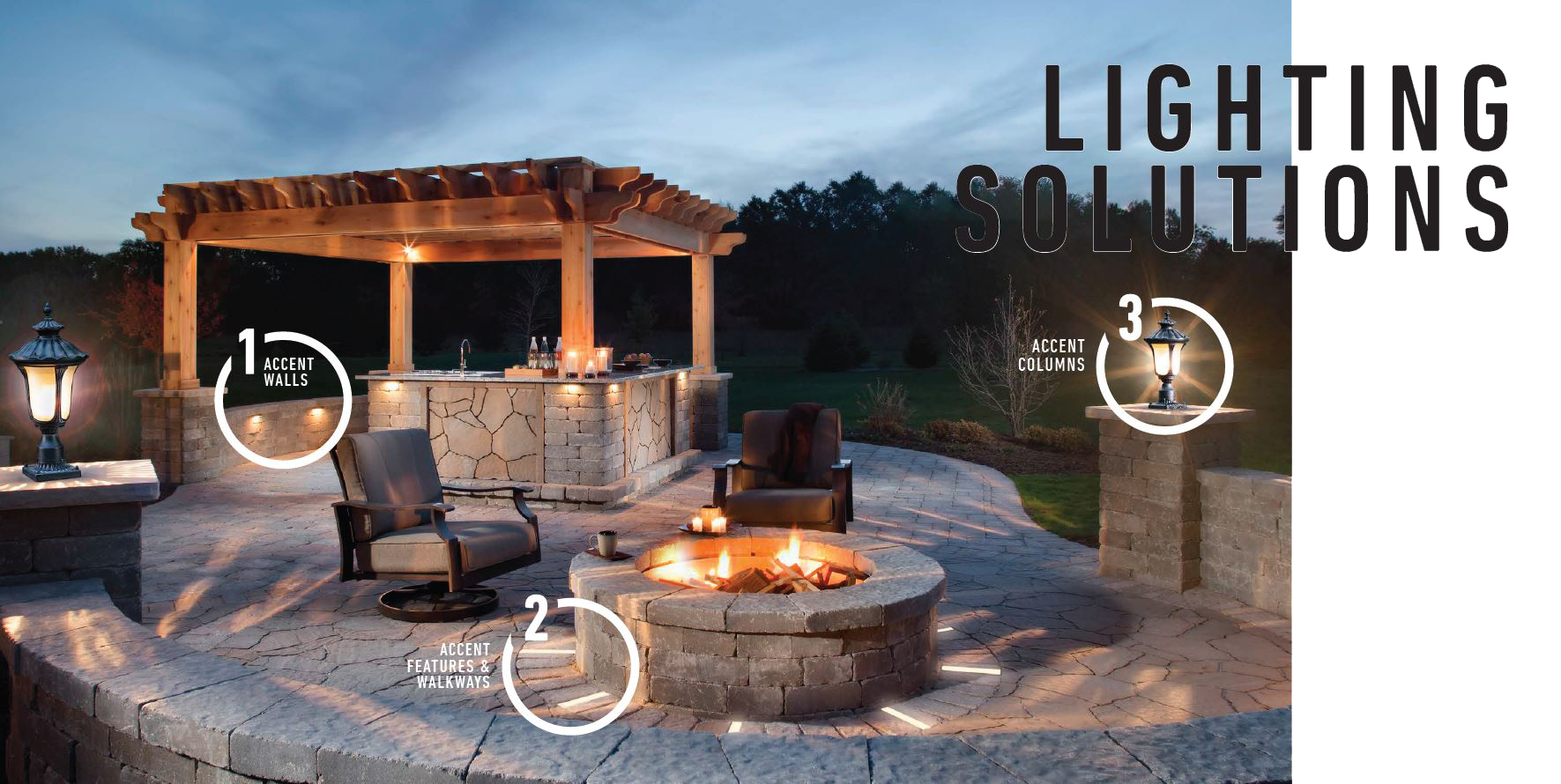 3. Expand Your Network and Become a Design/Build General Contractor
You already have the hardscape installation part of the business equation. Belgard Design Studio can help you with the design process. Next, establishing relationships with subcontractors that will allow you to provide total backyard packages, which is what most high-end customers want. Related disciplines that you will need include carpentry, plumbing, masonry, landscaping, electrical and audio/visual.
3. Offer Homeowners a Way to Build Now and Pay Later
Belgard Authorized Contractors have access to the Belgard Financing program, which has proven to both expand the scope of outdoor projects and increase project closure rates. This flexible homeowner financing program can cover the cost of materials, labor, landscaping, hardscaping, furniture, appliances and more — increasing your ability to make backyard packages more affordable. If you're not already a member of the Belgard Contractor Program, click here to apply for membership and gain access to our homeowner financing options. Learn more from the video below.
4. Add Hardscape Maintenance Services to Your Repertoire
Marketing experts will tell you that it takes less money and effort to attract an existing customer than a new customer. Reach out to existing customers every three to five years to solicit paver cleaning and re-sealing services. This can help keep your crews active during any lulls, and can also help increase referrals and repeat business. That customer may also be ready to expand their outdoor living area and may have a friend or neighbor looking to do the same.
HOW-TO VIDEOS
Cleaning and Paver Prep
. . .
Sealant Application