Spring is approaching, meaning that homeowners across the country are chomping at the bit to get outside and get their yards in shape for another season of outdoor living. Those looking to makeover an existing outdoor living space, or create a new one, now have new contemporary hardscape options with Belgard's release of new additions to the Mirage® porcelain paver line.
NEW Na.Me Collection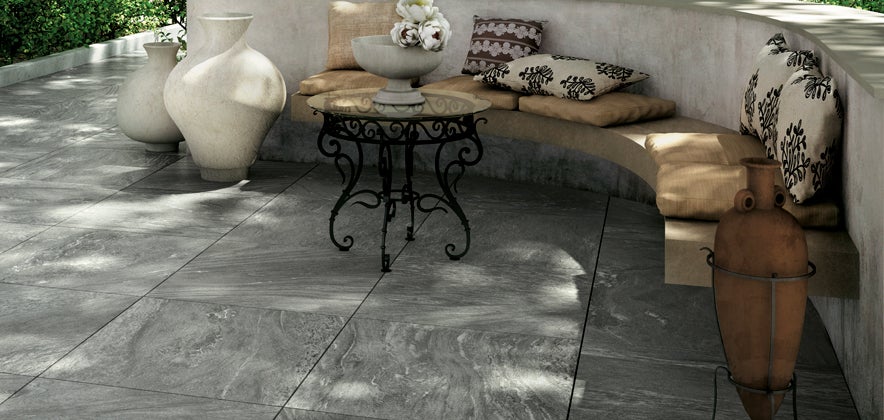 A synthesis of the words "NAtural" and "tiME", the new Na.Me Collection offers the look of natural materials with Mediterranean and Nordic influences. Na.Me pavers are available in a variety of shapes, sizes and colors. Check with your local Belgard dealer for availability.

.   .   .
Additions to Ardesie Collection

The Ardesie Collection offers the look and texture of natural cut slate. Two new colors of Ardesie slate-style pavers have be released: Shore and Black Reef.

.   .   .
Additions to UNICO
The UNICO trim accessory, which can be used as a step or as pool coping, is now available in the Quarziti, Ardesie, Stones, and Sundeck styles to coordinate with the pavers in each of those collections. Availability varies by region.