Summer is winding down, which means fall is quickly approaching. Crisp leaves, shorter days, and cool nights are on the horizon.
But colder weather doesn't have to sentence you to an eternity cooped up inside. In fact, there's no better time to grab the family and lounge next to a warm fire! Our Brighton Fireplace Series is just what you need to make sure your outdoor nights don't end.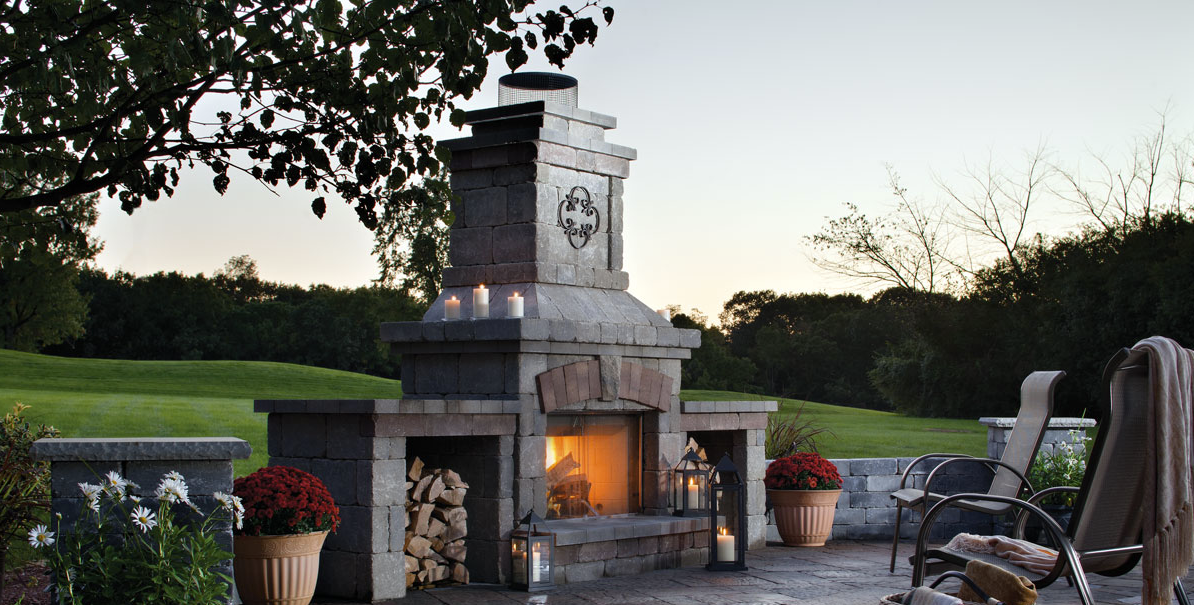 We know money doesn't grow on trees, so we created the Brighton Series to address the need for a lower-priced fireplace set. Featuring the same 36'' firebox as the other fireplace collections, the Brighton is a great option for those who want to enjoy an outdoor fire without breaking the bank.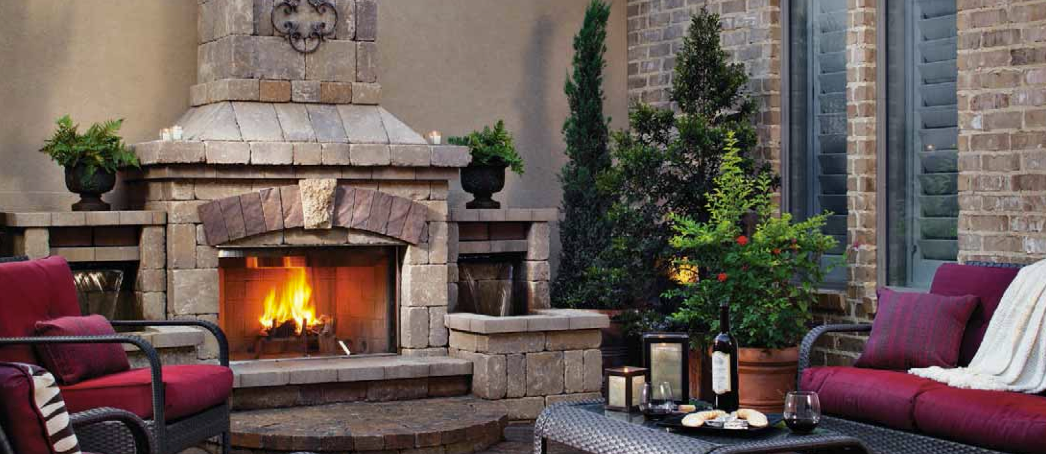 The Brighton Fireplace is available in wood-burning, natural gas, and liquid propane configurations, and can come with or without a chimney/top. Measurements vary depending on installation, but you can plan for your fireplace to be approximately 3.3'D X 4.3'W X 8.5'H.
The series also includes beautiful wood boxes sold in units of two that measure approximately 2.3'D X 3'W X 2.9'H. Don't worry about fetching wood from another storage area when you're running low—keep it right next to your Brighton fireplace!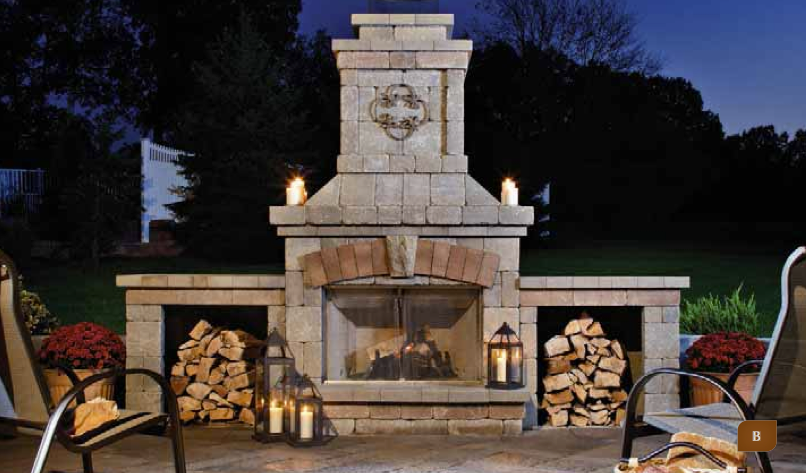 When planning for your fireplace, make sure you keep the rest of your hardscape in mind. We have a multitude of brick hues like tan, slate, mist, or haze to match your current outdoor theme. Or, use a variety of shades to give your fireplace added dimension! We have everything you need to be sure your fireplace complements your hardscape.
Fall is on its way, and you don't want to miss out on those crisp nights next to a warm fire. So, make sure you're ahead of the game and order your Brighton Fireplace today!