We hope you've all enjoyed the first official month of spring! Regardless of how the weather has behaved in your area so far, you can rest assured that sunshine is on its way – and with it, plenty of time to relax and entertain in the yard.
But first, we all have work to do to get our outdoor living areas ready for extended use. Time to wipe down the tables and chairs, sweep off the patio and most importantly, whip your garden into shape so you can blow away your guests.
This year, consider taking a fresh approach to your garden; one that works in tandem with the design of your hardscape to create a truly unbelievable getaway.
Here are a few tips to help you knock off the winter rust and beautify your outdoor living space with some natural beauty.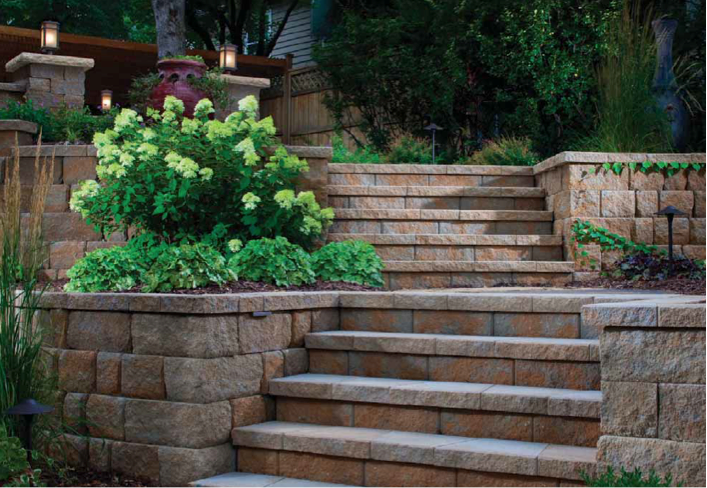 Bring walkways to life
Pleasant walkways are one of the key elements of the perfect hardscape. Not only do they provide a safe and comfortable walking path for you and your guests, they also guide the eye toward your yard's best features and add visual interest to the landscape. This year, make your walkways even more magical by surrounding them with Irish mosh or thyme. This type of greenery will add character to your pavers and make your yard feel more a part of the natural environment.
Add vertical interest
Is your hardscape feeling a little one-dimensional lately? Try giving it a more robust and enchanting flavor with some clever layering. Make us of both short and tall greenery. Use ground level flowerbeds as well as elevated platforms and pots to create the illusion of a more diverse landscape. Consider adding a sunken garden that can serve as a little hidden getaway for you on warm summer evenings.
Make the most of your surroundings
If you have beautiful naturally occurring bushes or trees in your yard, use them as focal points rather than trying to fight against them. After all, the point of outdoor living is to bring you closer to nature in a way that gives you all the comfort and convenience of being indoors — not to isolate you from its beauty.
Make your garden pop with neutral pavers
If you want to draw visitors' eyes to your meticulously manicured garden, try a more unassuming color stone in your hardscape so as not to distract. Our Lafitt pavers come in natural-looking stone colors that allow your gardening skills to shine and embellish the design of your hardscape.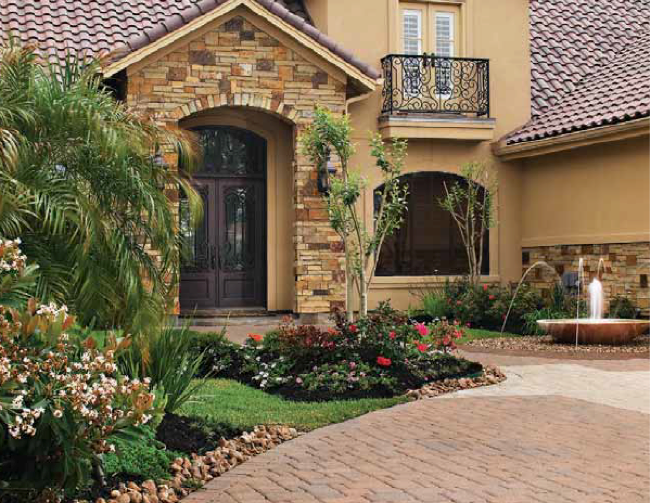 Keep it fresh
Change up your look with seasonal updates so you never get bored of your outdoor living space! Try pansies, bloodroot or lilacs in the spring. Switch things up deeper in the summer with fresh aster, daisies or dahlia.
Smart gardening can do wonders for the mood of your hardscape. Depending on your style, you can use flowers, bushes, trees and other plants to give your outdoor living space a bright, airy feel, or a secluded, mysterious one. Whatever your personal preference, use these tips to spur your creativity and don't be afraid to think outside the box.
Happy Gardening!