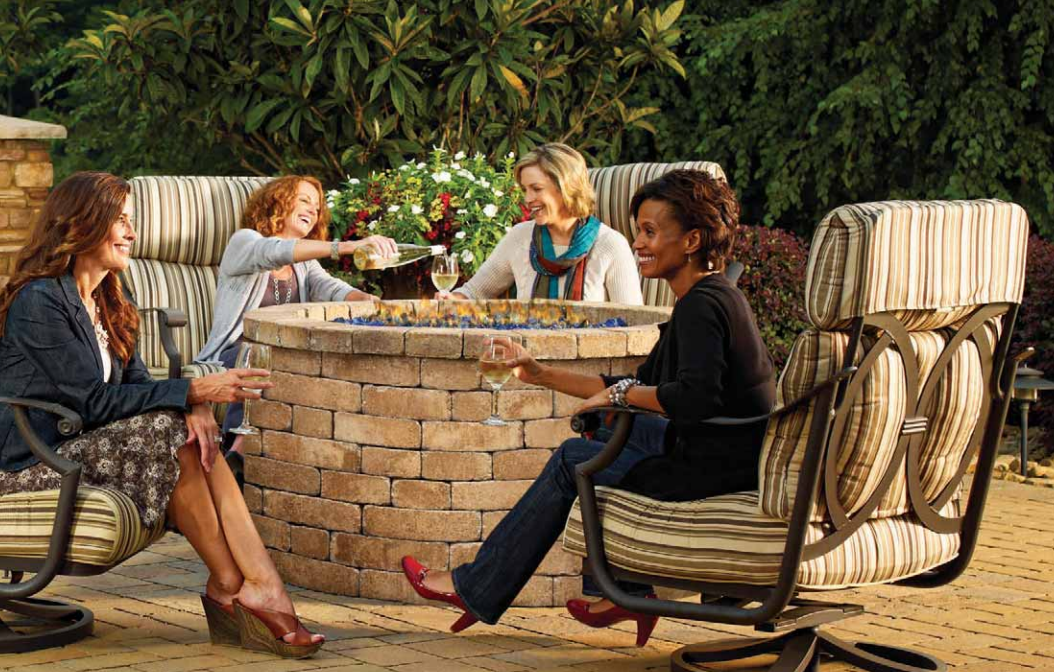 Happy New Year from Belgard! We hope you and yours enjoyed a memorable and safe holiday season.
Now it's time to move on to 2014, and the beauty of the New Year is that you get an opportunity to start with a blank slate. It's a time for reinvention and improvement. It's a time to make resolutions that will better your life and your personal happiness. It's a time to take chances and shake things up.
And, since your outdoor living space is a reflection of the things you value, it should also reflect your efforts to change for the better.
Here are a few ways you can liven up your yard or patio with the start of the New Year:
Mix up your dishes. Instead of setting the table for a standard dinner, prepare fondue, tapas or cook a brick oven pizza for the family. Instead of sharing a bottle of wine with your partner or friends, have a tasting and try a host of different varietals. Do something you've never done. Try new foods and experiences in the comfort and familiarity of your own home.
Let the games begin! Bring your indoor board games outside, and make your outdoor space feel like a living room. Or, even better, set up life-size versions of popular family games in your yard or on your patio: squash pin bowling, outdoor Scrabble, lawn Yahtzee, giant dominos, tic-tac-toe, you name it. The kids will love it!
Make an upgrade. Get inspired, and add new functionality to your outdoor space. Set up a projector for movie nights. Get new cushions or seating options. Install a beer tap. Turn your yard or patio into a place where you can express yourself – a place where you can do whatever makes you happy.
These are just a few of the ways you can spice up your outdoor living space for the New Year. Now, come up with your own activities or additions that can help turn your yard into a reflection of your forward thinking attitude.
What improvements are you hoping to make to your yard, patio or walkways in 2014?