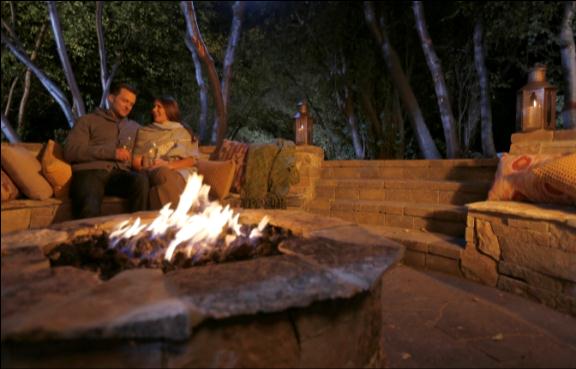 Fall is one of our favorite times of the year – daytime temperatures have cooled enough to enjoy outdoor spaces without summer's heat and in the nighttime we are comforted by the warmth and glow of a roaring fire.
Here are some ways to enjoy fall outdoors with your friends and family:
Start an annual flag football game – boys against girls, generation against generation, whatever it may be.
Enjoy a staycation in your own backyard by pitching a tent and camping outside. Don't forget to bring the marshmallows for some late night s'mores!
Create the ultimate tailgate by firing up the grill and setting up the TV outdoors. We prefer outdoor cooking in the fall when the temperatures are more tolerable to standing over a hot flame
Enjoy the quiet moments. Take your morning cup of coffee to the patio and listen to nature's music.
Have a date night at home. Enjoy a romantic evening with a glass of wine by the fireplace or fire pit.
How do you enjoy fall outdoors? Let us know in the comments section!