If you've been keeping up with our blog, you know about some recent upgrades we've made to the Belgard website. One of our favorite additions is the Belgard Style File. What is the Belgard Style File? Now you can collect and organize ideas you love with your own Belgard Style File. Browse our image gallery, save photos for inspiration, explore styles and textures, and collaborate on projects with friends and professionals. How to Create Your Style File To create your Style File, simply click on the Style File tab in the upper right corner and then select Sign Up.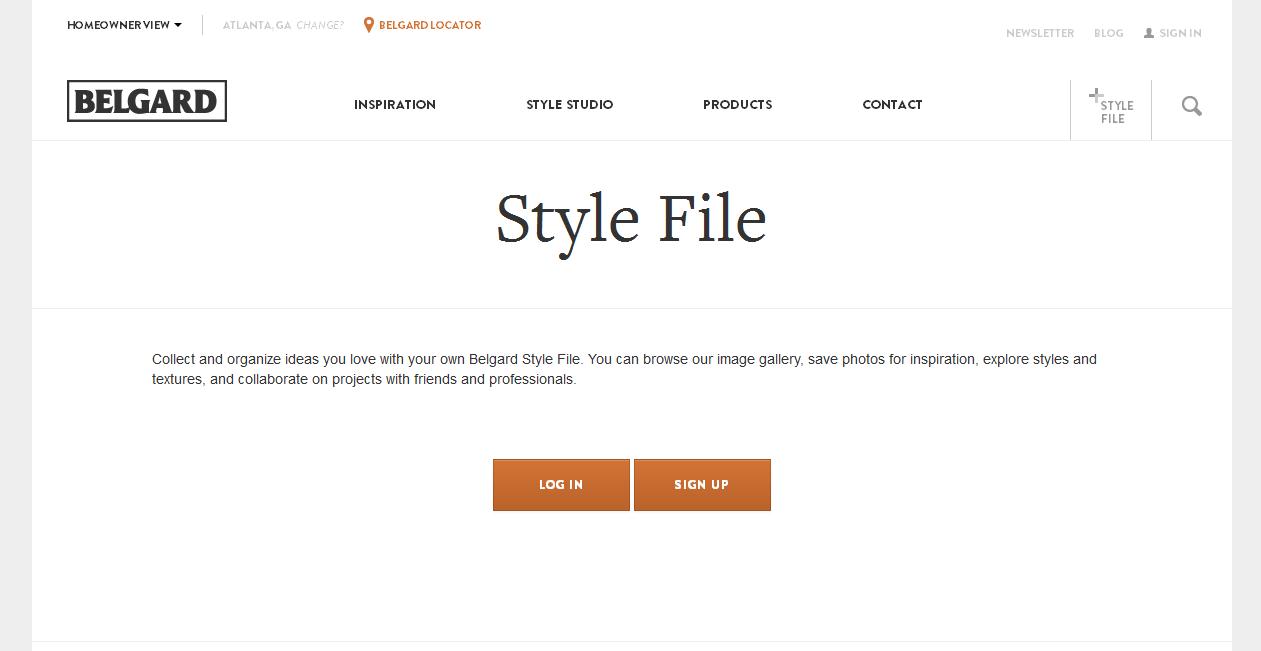 Fill out the brief form and then select Get Started.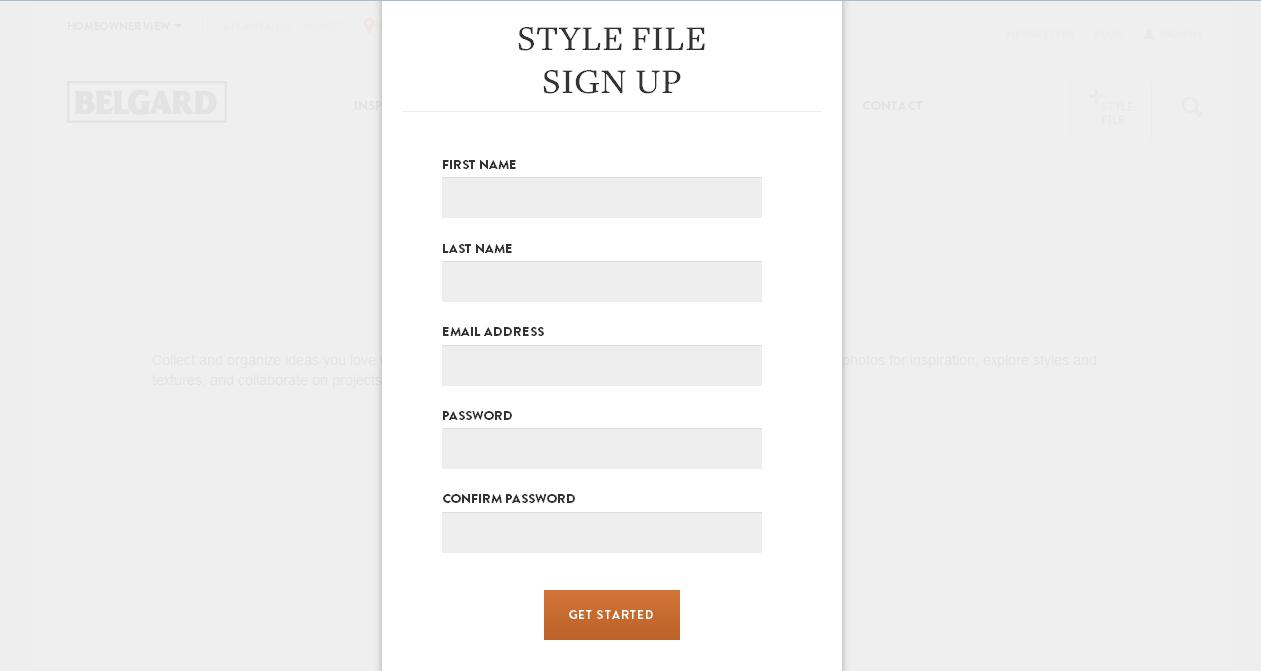 And just like that your profile is created!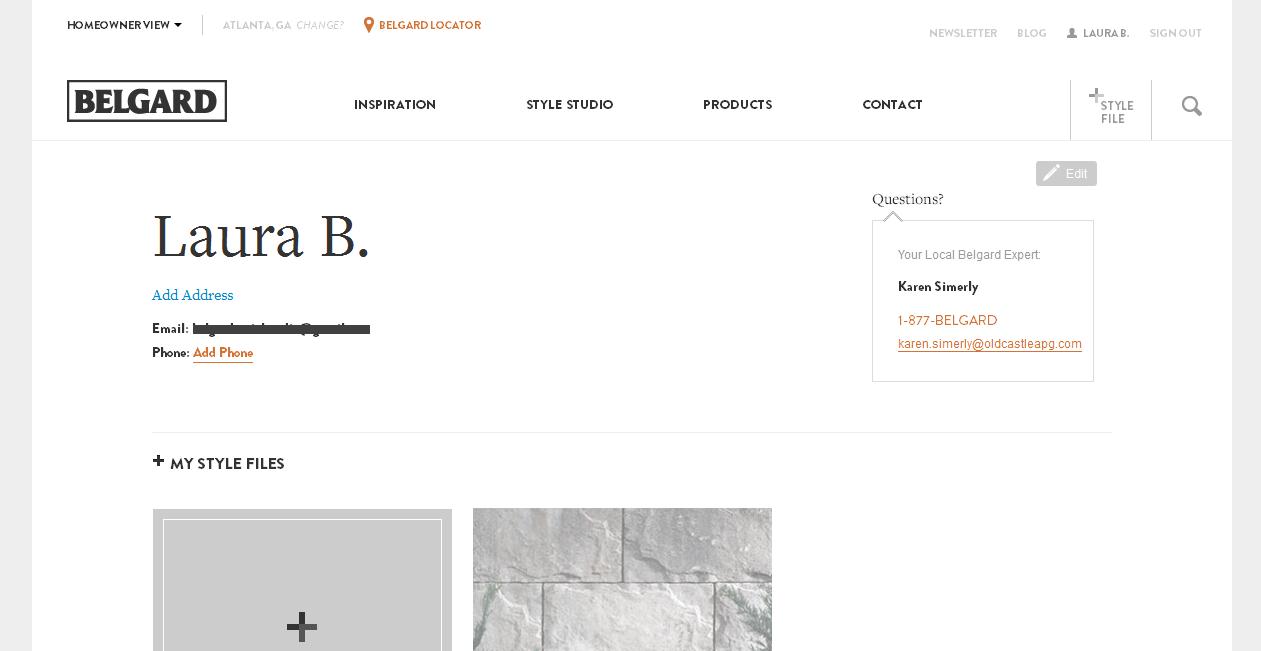 From here, just click on the Start a New File button to begin organizing your favorite photos and products. You can create as many files as you'd like and easily print or share them.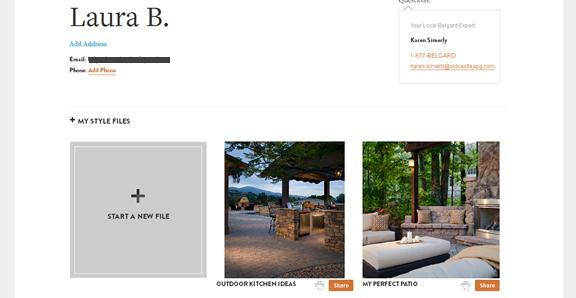 Plus, we make it easy to take your dreams to a reality by providing recommended dealers and contractors, as well as a local Belgard expert to answer any questions you may have. Good luck and happy filing!