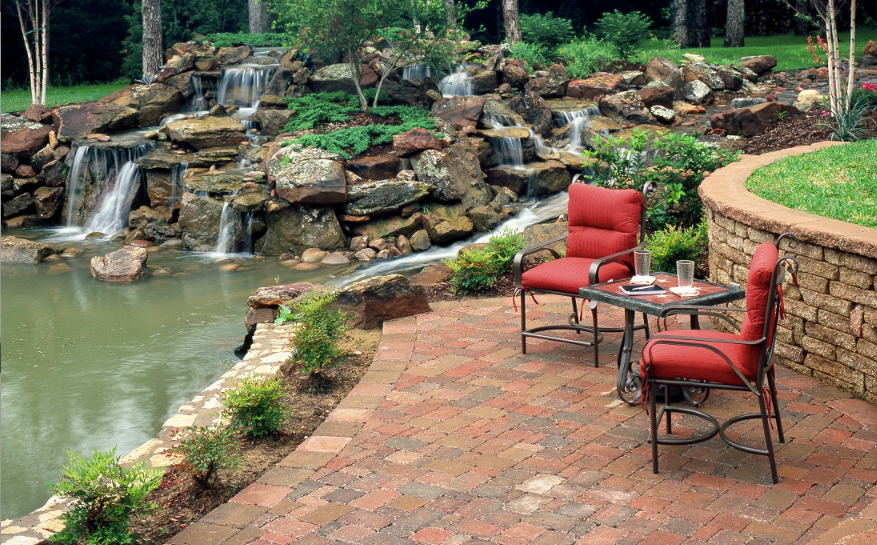 While most homeowners pay careful attention to design details inside their home, outdoor design tends to get overlooked. Planning an outdoor area to reflect who you are and your style of home should be a priority to maximize the enjoyment of your yard. Adding pavers, whether a small circular sitting area, patio, poolscape, driveway, or an entire backyard entertaining area, provide the greatest return on your outdoor design investment.
Belgard provides pavers to fit every hardscape project, design style and budget. Belgard pavers are divided into three categories based on texture: natural, classic and antique. Throughout this month, we will look at each of these collections and give some ideas to coordinate with their intended style. For starters, this blog will look at the Antique collection. The two main products, Dublin Cobble and Bergerac offer a timeless beauty with their richly dimpled surfaces and antiqued edges. With the standard option of driveways and patios being boring concrete, these pavers come alive with a texture that gives them a worn feel. Both recall a later time of long strolls and horse drawn carriages: Dublin with an Old English feel while Bergerac has a more Italian villa feel. Yet, only their look is old-fashioned. These pavers are made with up-to-date technology exceeding national standards.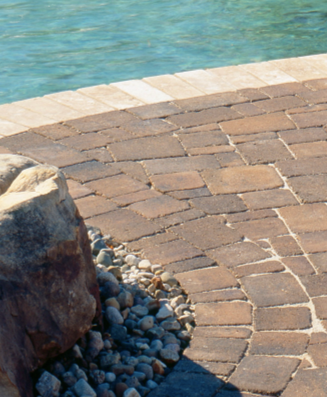 The Dublin Cobble collection with its distressed surface and antiqued edges, gives it a sophisticated look. When decorating, consider wrought iron either in your furniture choices or as accent pieces, such as a planter or light fixtures. To expand the Old English feel, use plants that would be found an English garden, including ferns and antique roses. Consider a nearby pond filled with lily pads and koi, with a gentle sounding fountain. Accent with cushions and pillows in bold floral, paisley or pastoral patterns.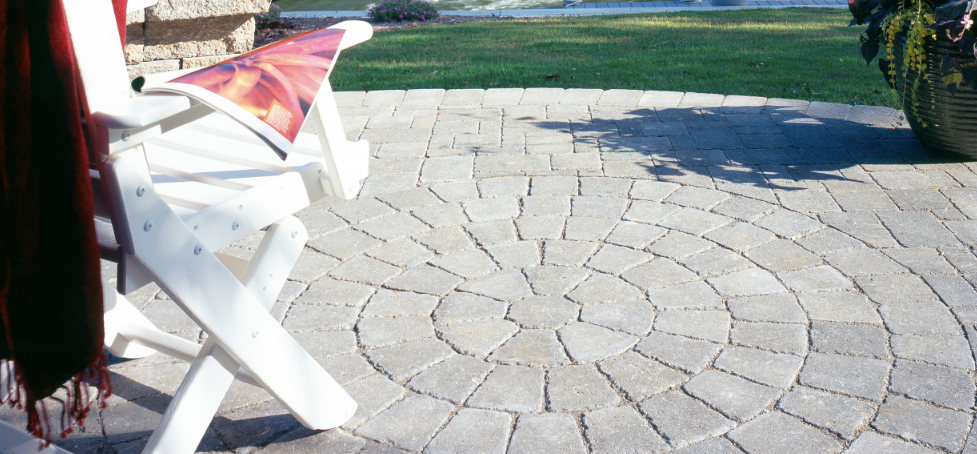 Individual pavers in the Dublin Cobble collection come in four rectangular shapes, a modular three-piece grouping, a large square, and a combination to create circular patterns. Depending on the part of the country, there are multiple color options from charcoals to greys and reds to browns. Belgard offers variations within each color group to give a more realistic look.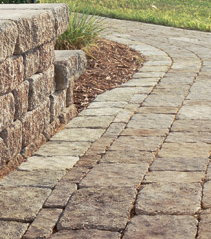 The Bergerac collection, with its Mediterranean feel, has a cobbled texture. Offered in standard size, plus the larger Mega Bergerac collection, this paver group provides multiple modular shapes to create simple running patterns to intricate designs, and a circle pattern.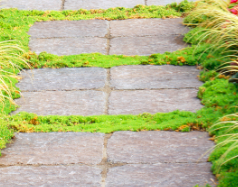 You can even use both collections together to provide borders or living space dividers. Individual pavers can even be used for a walking path through a garden. The Bergerac collection also allows you to create a multi-part fan pattern, sure to catch your company's attention. Having the feel of a cobblestone road, you will want to coordinate your space in such a style. Like Dublin, wrought iron adds a classic look. A well-worn piece of teak furniture with its grey color adds a timeless look. You can also add an arts and crafts feel with pillows or artwork with a flora and fauna motif. Antique stores may offer up that perfect garden cart from the turn of the century as an object of attention. Add a partial marble column in your garden and you will conjure up the smells of a breeze off the Mediterranean Sea.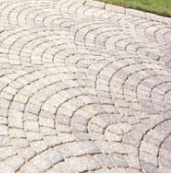 Just like the Dublin collection, colors vary by regions of the county, yet range from greys to browns and beiges. All color collections have variations and your local Belgard dealer can provide samples for your next project. Belgard takes pride in offering a lifetime warranty on all its pavers. With unsurpassed standards in the industry and an artisan's attention to detail, these products are sure to add value to your home for years to come. And, when it comes to installation, count on a Belgard contractor. They have been trained on the latest techniques and methods of installation so you can be assured of a quality outcome with the product that is as durable as it is beautiful. Belgard is full of ideas for your next project. Our product and lifestyles catalogs are available for viewing online. Next week: the Classic Collection