The Blue Max Terrace, featuring Belgard Urbana pavers, is the newest addition to the set at FOX News Charlotte. Belgard partnered with Blue Max Materials to plan, design and install the 14′ x 18′ terrace. The space was designed to include a number of items from Belgard's product partners, including Harmony Outdoor Living, Chicago Brick Oven and MediumRare. The project began with several planning sessions, which resulted in a 3D rendering of the space generated by Harmony's Sketchup software.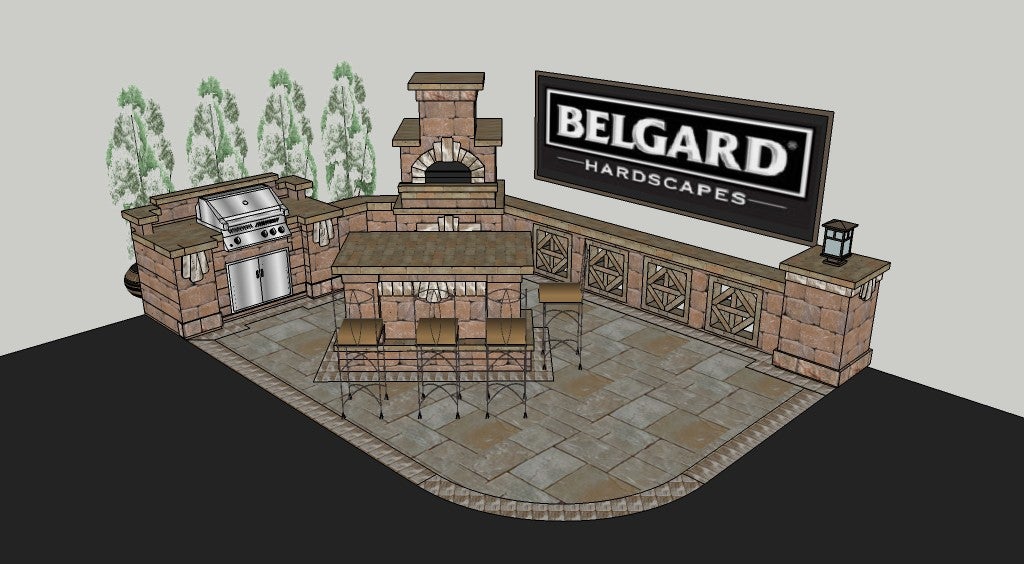 Upon finalizing the rendering, Blue Max and Belgard worked together to secure materials and construct the terrace on site at FOX Charlotte's studio. The plan incorporated modular units from Harmony's Wexford collection, a gas grill from MediumRare and a brick oven from Chicago Brick Oven. Belgard's Urbana 60mm pavers were chosen to complete the project.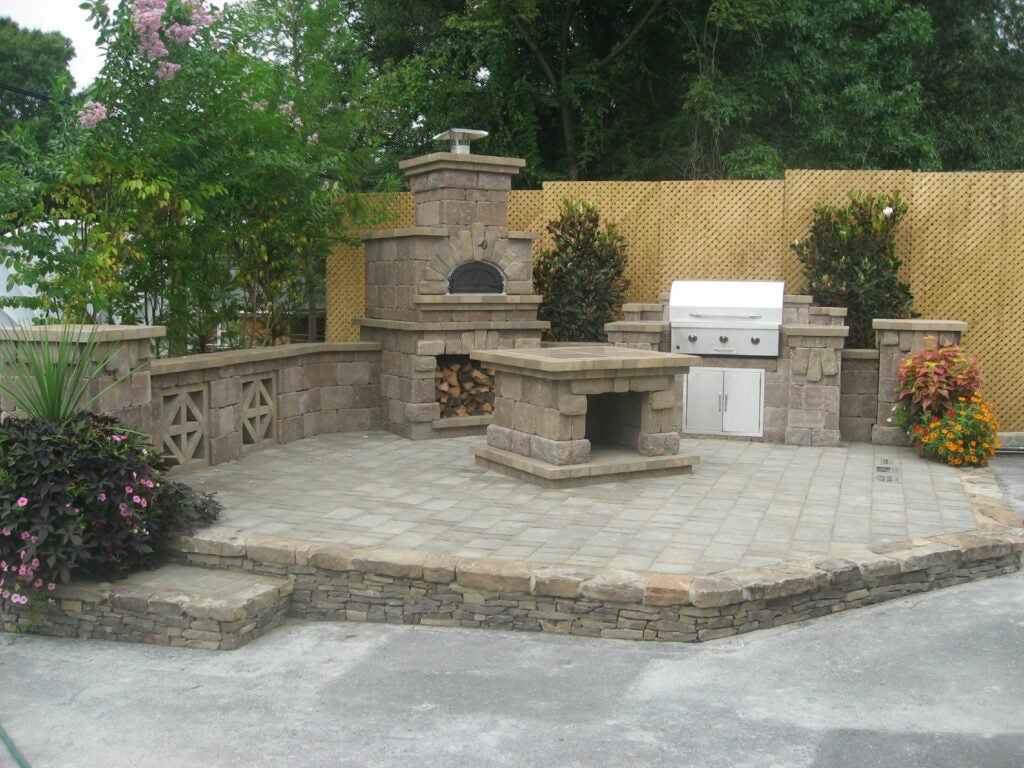 The finishing touches were a set of 3 engraved pavers provided by Pinnacle Stone and landscaping provided by Pine Lake Nursery.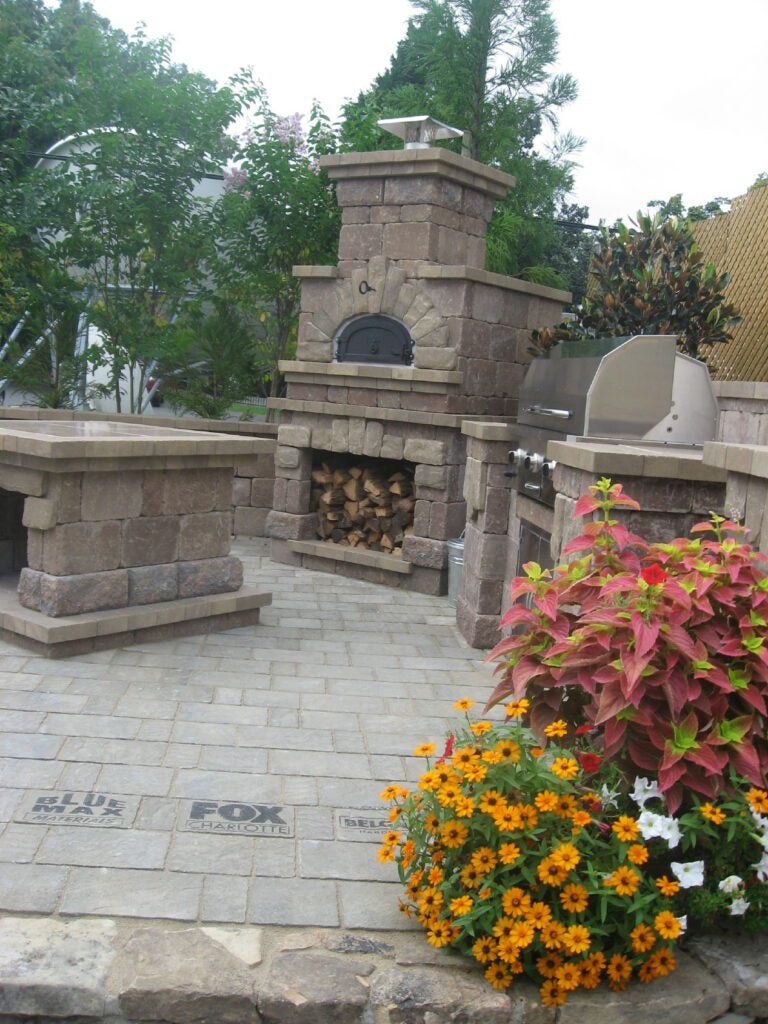 The Blue Max Terrace includes the following products:
Belgard Hardscapes:
3-piece Urbana 60mm in Smokey Mountain
Harmony Outdoor Living:
Wexford Grill Island
Wexford Brick Oven
Wexford Fire Table
Wexford 24″ Pillars
Wall Inserts # 109
Custom Wall Unit
Materials used include Weston Stone in Ashbury Haze and Old World in Gascony Tan.
MediumRare:
37″ Gourmet Grill, rotisserie and 27″ SS double doors with storage trays
Click here to see more photos and videos of the Blue Max Terrace.