Across the nation, Belgard sales representatives have been teaming up with local dealers to host half-day events known as Contractor Days and DIY Clinics. These events drive trade professionals and homeowners to dealer locations by offering hands-on activities, personal attention from Belgard staff and, occasionally, free food! Contractor Days and DIY Clinics are a great way for dealers to build and maintain relationships with local contractors, design professionals and homeowners. In addition, the events also allow dealers to experience the true partnership and quality service that Belgard provides.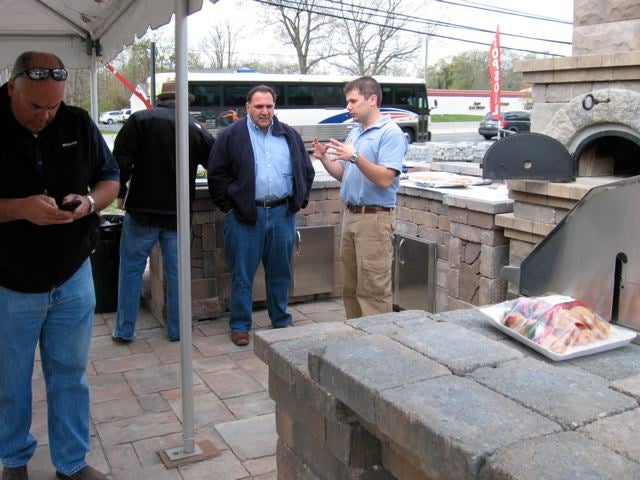 Local sales representatives partner with dealers to schedule and promote these events. A Contractor Day or DIY Clinic should be scheduled approximately 4-6 weeks in advance. This allows Belgard and the dealer enough time to promote the event through word-of-mouth, email campaigns, counter top displays and social media. Authorized Belgard dealers can also use co-op funding to promote the event through radio, T.V. and newspaper ads. Belgard representatives held the dealer plan and execute activities for the event and work alongside the dealer to ensure the success of these events.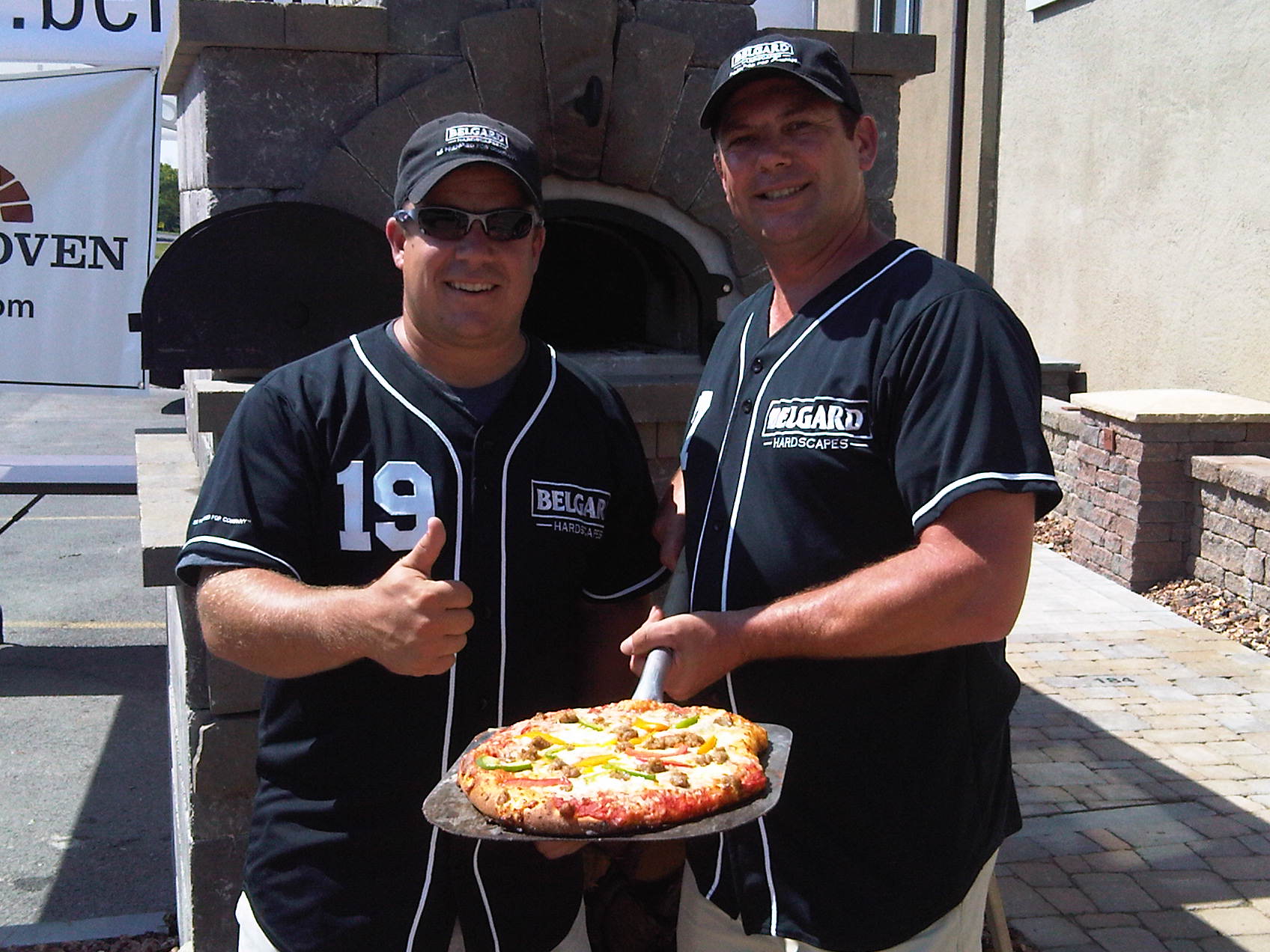 Paragon Supply in Syracuse, NY recently hosted a Contractor Day. Corey Ogiba and Ray Francis, local members of Belgard's sales team, pitched in to promote the event and cooked pizzas for more than 40 contractors during the event. Bill Kellish, Vice President and General Manager for Paragon, was extremely pleased with the success of the event. Bill commented, "Belgard's support in hosting our Contractor Days has been invaluable to Paragon Supply. Our customers gain useful product knowledge while enjoying themselves, as well. The relationships with our customers are the key to our success, and the Belgard Contractor Days have been a great addition to these efforts." Our professional staff is committed to providing the tools and resources you need to grow your business. Contact your local Belgard sales representative, and start planning your Belgard dealer event today!