As families across the country are embracing the "staycation", it's no secret that the popularity of outdoor living is on the rise! In fact, a recent survey conducted by the American Society of Landscape Architects (ASLA) revealed that "ninety-four percent of residential landscape architects rate outdoor living spaces as somewhat or very popular for 2010." A common goal among homeowners building a new outdoor room and those adding to an existing room is maximizing the use of their outdoor living space.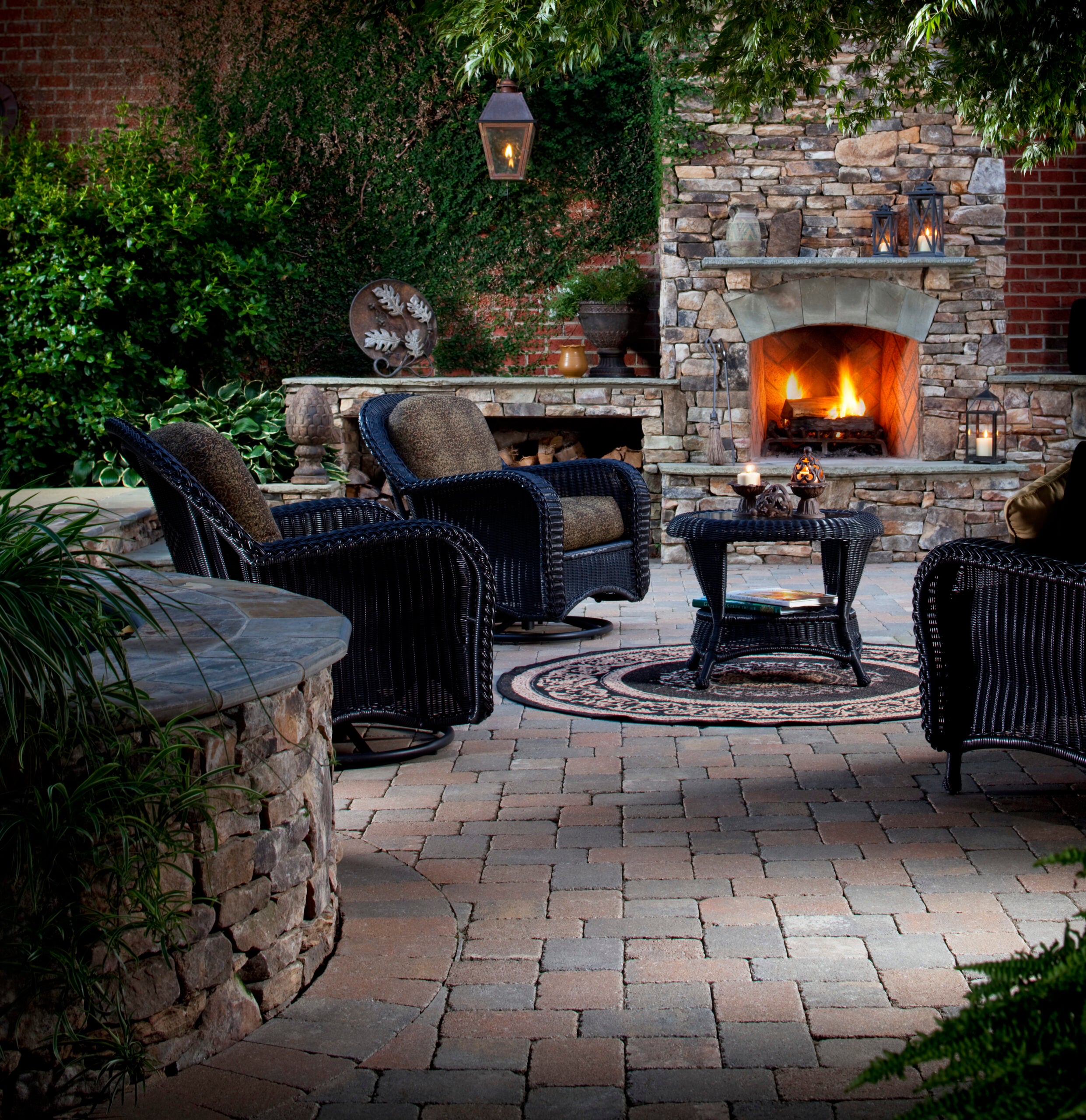 One popular option is adding an outdoor fire place or fire pit to an outdoor room. According to the National Association of Home Builders (NAHB), "fireplaces rank among the top three features desired by new home buyers." In many parts of the country, an outdoor fireplace or fire pit allows homeowners to extend their outdoor living season. Fire pits are especially suitable for those cooler evenings, as friends tend to gather around them. Fireplaces, on the other hand, create an ambiance more akin to a family room. In both cases, the mesmerizing effect of glowing embers can quickly become the focal point of any evening. While the benefits to having an outdoor fireplace or fire pit are more obvious during the cooler months, we also wanted to share a few suggestions for ways to use these elements during warmer weather.
Storytelling by the "campfire":  Naturally, a fireplace serves as a great focal point or gathering place for your outdoor room. During the warmer months, invite the kids or neighbors out for a night of storytelling…campfire-style. Old-fashioned cook out:  More and more people are beginning to use their outdoor fire pits and fireplaces for cooking. While roasting marshmallows is a familiar past time to most, many people do not realize you can cook virtually anything with fire. Make S'mores with the kids or entertain the adults with a rotisserie-style cook out in front of your fireplace. Beat the Bugs: In an article entitled Using a Fire Pit as a Garden's Focal Point, the source offers this suggestion, "place boughs of rosemary or stalks of citronella near the fire, and let the natural insect-repellent keep the evening comfortable and bug-free." These are just a few ways to use your outdoor fireplace or fire pit year-round. If you have additional suggestions, we'd love to hear them! Please leave a comment and we'll share your suggestion with the rest of our outdoor enthusiasts.